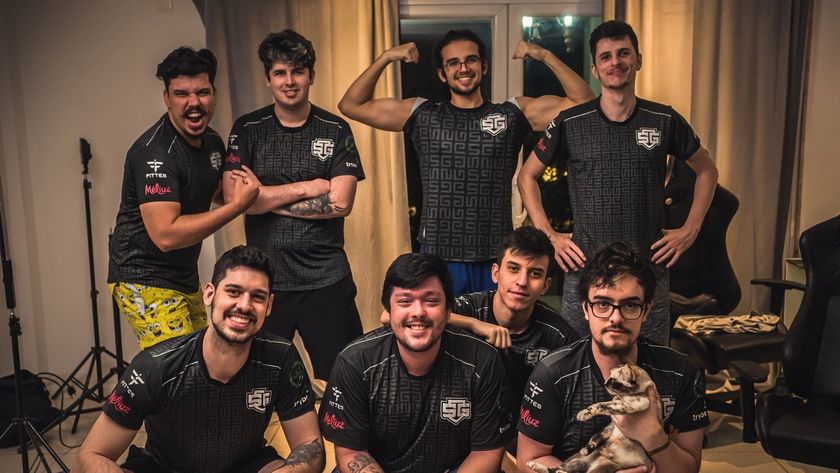 SG e-sports claim The International 10 qualifiers spot for South America
South America closed qualifiers for The International 10 have come to an end with SG e-sports becoming the 14th team to claim a ticket to the most important tournament of the year after an impressive run through the upper bracket.
SA qualifiers delivered the unexpected. Not many were prepared to see both SG e-sports and Team Unknown fighting for the final ticket to TI10 up for grabs in the region. Both teams had struggled through the seasonal Dota Pro Circuit leagues, SG e-sports being one point away from relegation while Team Unknown actually placed 7th, thus dropping to the lower division.
However, they both delivered the upsets in the final battle for TI10. SG e-sports made a nearly perfect upper bracket run. Losing just a single game until the grand finals. In the lower bracket, Team Unknown eliminated the main favourites, NoPing Esports, and also cut through BINOMISTAS and Infinity Esports with clean 2-0 victories to reach the grand finals.
The best-of-five grand finals act started with a beautiful display of aggression and coordination from Team Unknown who although were playing a carry Spectre, meant to ensure them the late game scenario, they forced SG e-sports to a high tempo. Spectre went for the early, rushed Blade Mail item build and started to make use of it just seven minutes into the game. By the 15-minute mark, Unknown were already leading 10-1 on the scoreboard and were taking the objectives with ease having Dragon Knight always rotating to keep the pressure on the towers.
Their aggression was matched by SG e-sports in the second game of the series with a beast mode Slark coming from Guilherme Silva "Costabile" Costábile and clutch plays from Adriano de Paula "4dr" Machado on Magnus, and Otávio "Tavo" Gabriel on Death prophet, both always delivering the extra control and damage to keep the Slark stacks going on while hitting beefy cores such as Bristleback and Medusa.
Costabile was the key factor for SG e-sports' crucial victory in game three as well.
His carry Axe outmanoeuvred and outlasted Unknown's Spectre-DK-Ember spirit and once again. Enabled from behind by his team, he got to nearly 50,000 networth making Unknown's team fight efforts with Winter Wyvern and Nyx Assassin securing perfect set-ups, to not count at all.
After two games in a row where they had Costabile's back, in the final match of the series, Tavo on Timbersaw and 4dr on a mid Batrider took the spotlight by utilizing to maximum their initiation tools to secure a full 4-1 reverse sweep victory for their team.
SG e-sports will join beastcoast and Thunder Predator at TI10, this being the first time ever when South America will be represented at the most important Dota 2 tournament with three teams.
With South America and Eastern Europe TI10 qualifiers over, the focus will switch onto Southeast Asia and North America, both regions being scheduled to start their competitions on the 30th of June. 
headline picture courtesy of SG e-sports via Twitter