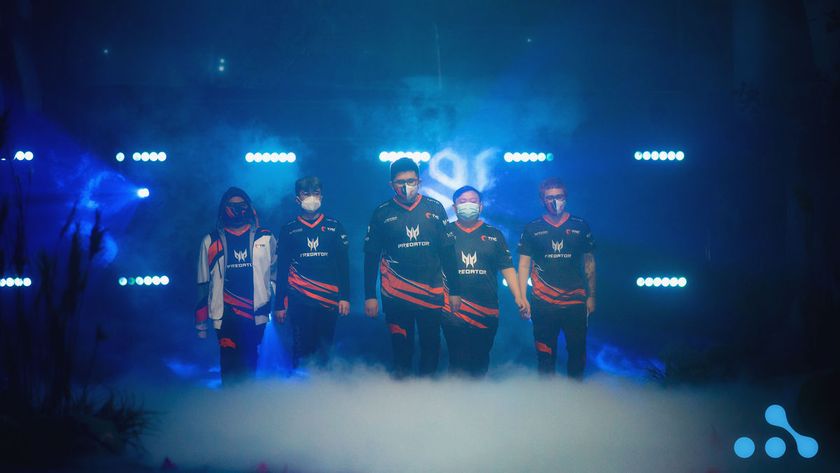 Evil Geniuses send TNC Predator to TI10 regional qualifiers
TNC Predator got eliminated in the top eight at the WePlay AniMajor and will have to go back to the drawing board and get ready for The International 10 qualifiers.
Evil Geniuses, the first team to have secured their spot at TI10 are now fighting through the lower bracket rounds at WePlay AniMajor, and they show no mercy. TNC Predator were their adversaries in today's elimination match and the SEA warriors were in dire need of a victory to keep the TI10 dream alive.
 
Unfortunately for them, the series started in a disastrous manner. Game one was by far the biggest stomp witnessed in the tournament so far. EG put Artour "Arteezy" Babaev on Nature's Prophet and Azel "Abed" Yusop on Puck, both completely dominating the laning stage. By the 20 minute mark EG were sitting on a 20K gold lead and TNC were yet to find a single kill on the map. The kill score went up to 29 to 0 for EG before TNC were able to finally inflict some damage on their adversaries by taking down Daryl Koh "iceiceice" Pei Xiang' Viper.
Coming into the second game after an absolutely soul-crushing loss, TNC were still in high spirits and managed to push the series to a decisive game three after a back and forth battle. If game one was a true stomp, game two was perhaps one of the most disputed battles of the AniMajor playoffs games. TNC had the last pick in the draft and looked to outmaneuver their adversaries with an offlane Lycan. They had Grimstroke on their side and that gave them the powerful Ink Swell on Lycan's invisible wolfs combo for easy and quickly executed pickoffs, especially on EG's Lion. They also had Templar Assassin, Dragon Knight and Winter Wyvern to give them an edge in the team fights, outlasting Abed's Razor, but even so, the game went to a late scenario courtesy of EG winning a couple of team fights around the 40-minute mark. Having Aegis on their side, EG felt confident enough to chase TNC behind tier three towers only to give Armel Paul "Armel" Tabios a Rampage on his TA, which sealed the deal for TNC.
EG continued to force a fast paced tempo game from TNC in the final match by picking highly mobile heroes and strong push with RTZ returning to Furion and Tal "Fly" Aizik on Abbadon. TNC had an objective taking strategy of their own with Luna, and they sent Armel on a mid lane Batrider to counter Arteezy. However, EG executed the early game better, took a slight lead and built on it with every big clash. Nonetheless, the high ground assault wasn't easy to execute and the split pushing wasn't really an easy task either, thus the game was once again going into the late stage scenario where every small mistake made the difference. It was TNC who got caught on the wrong foot and left without buybacks, which led to their demise in the top eight at AniMajor.
TNC will be heading home where they need to get ready for the TI10 SEA qualifiers, which are set to begin on June 30. They will be fighting against 15 other teams from their region, including Fnatic, OB.Neon Esports and Execration for the one ticket up for grabs.
headline picture credits: WePlay Holding