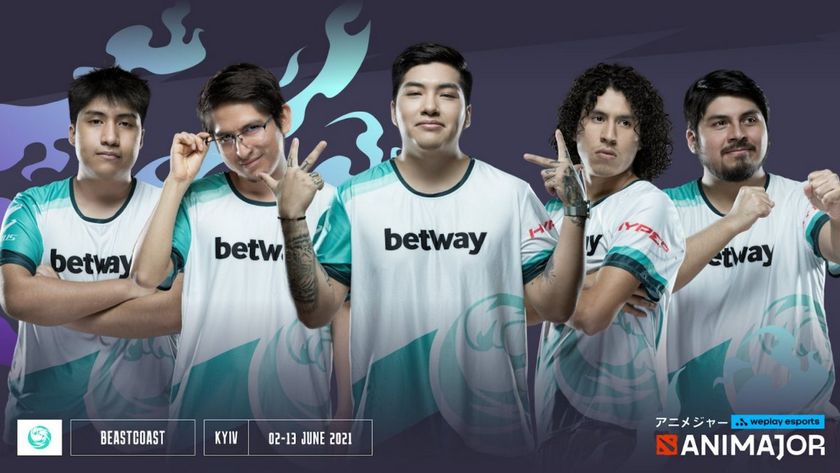 beastcoast fall in the AniMajor group stage, Team Nigma join the playoff upper bracket
Team Nigma have finally found their stride after the addition of Igor "iLTW" Filatov and although they barely made it into the WePlay AniMajor via wild card matches, they are now one of the two squads from the group stage to have claimed their right to start the playoff main event from the upper bracket.
Team Nigma will enter the playoffs with just two series dropped from a total of 12 series played in the wild card and group stage round-robin format. The only two squads to defeat them were Invictus Gaming, in the wild card, a team that actually didn't make it further in the tournament, and TNC Predator, who knocked them down 2-0 in the group stage. Nigma's final strike in the group stage was registered over beastcoast, who were in dire need of a 2-0 victory in order to keep their playoff dream alive.
Unfortunately, the SA region will fight with just one team in the playoff as beastcoast got eliminated after an underwhelming performance. They haven't won any series and three draw scores were not enough to save them from an early elimination.
While they are the first team to wave goodbye to their Major dream, Team Liquid and Team Spirit are still in the race, and everything will be decided in the final series of the night, Team Liquid

vs
Evil Geniuses .
Despite exiting the Weplay AniMajor with no extra Dota Pro Circuit (DPC) added to their name, beastcoast still hold a fairly good chance to receive a direct invite at The International 10 courtesy of their two seasonal runs in the DPC leagues where they gathered 800 points. 
In the meantime, Vici Gaming, Evil Geniuses and TNC Predator have all advanced to the AniMajor playoffs, but will start the main event from the lower bracket rounds.
Team
M
W
D
L
P

7
4
3
0
11

7
4
2
1
10

7
2
4
1
8

7
1
5
1
7

7
2
3
2
7

7
0
5
2
5

7
1
3
3
5

7
0
3
4
3
Matches and results
WePlay AniMajor playoffs will unfold June 9-13 with a total of eight teams chasing the title, a share of the $500,000 prize pool and 2,700 DPC points.