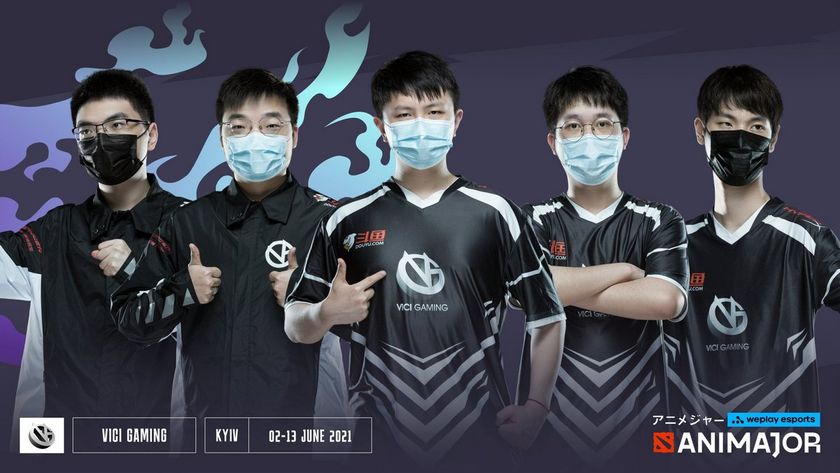 Nigma and Vici Gaming continue their upward trajectories at WePlay AniMajor
First day of the WePlay AniMajor group stage is in the books with the two wild card winners making a strong statement.
Coming as the wild card winners, Team Nigma and ViCi Gaming started the group play run with commendable early victories and two draw scores which can make the difference towards the end of the round-robin two game series format.
Team
M
W
D
L
P

7
4
3
0
11

7
4
2
1
10

7
2
4
1
8

7
1
5
1
7

7
2
3
2
7

7
0
5
2
5

7
1
3
3
5

7
0
3
4
3
Matches and results
Nigma started the group stage by tying the series with PSG.LGD, but closed day one with a 2-0 win over Team Spirit, who despite aligning drafts with plenty of control spells and late game options, were not able to hit the timings. In game one they had to deal with a Terrorblade-Elder Titan duo enabled by Amer "Miracle-" Al-Barkawi's Puck and had no burst spells on their side to take down either of these heroes for a chance at an even team fight. In the second game they got run over by Igor "iLTW" Filatov on Ursa and couldn't match the high tempo imposed by Nigma.
ViCi Gaming, had a similar first day run as Nigma, only that they actually started with a 2-0 victory followed by a draw score. The clean win was registered against Team Liquid, whom they outmaneuvered with two Spectre games and minus armor strategies built around Snapfire in game one and Templar Assassin in game two.
But, no matter how clean VG's first games looked, TNC Predator  had their number in the final match of the day. For TNC, snatching a game from VG saved them from a disastrous Major debut as they came into the series after a 0-2 loss to Evil Geniuses.
In fact, EG,PSG.LGD, VG and Team Nigma are the only teams to end the day with two victories and no losses.  
 
AniMajor group stage Day 1 results

Day two can potentially separate all four of them from the pack as Evil Geniuses,PSG.LGD and Nigma have three series scheduled while VG will enter the battle twice.