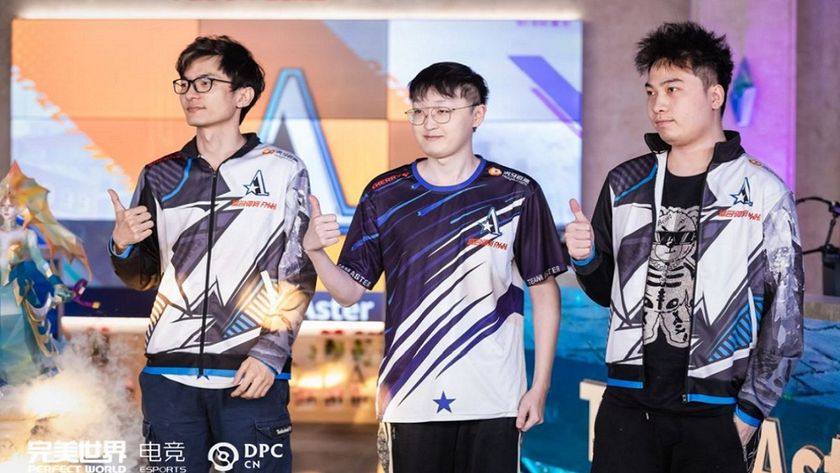 DPC 2021 Season 2; Week 4 in China
Title image courtesy of Perfect World
More than halfway through the DPC 2021 Season 2 league, China is running a tight race heading into week 4.  
China had an altered schedule to kick off the DPC 2021 Season 2. For the first two weeks, only four teams played each other in Round Robins while the other four teams who had attended ONE Esports Singapore Major were held up in quarantine. 
Last week was the first full schedule of games and there was a lot of catching up to do and shifting of places. 
Now that the season is already halfway over, the teams are locked in a close race as they battle it out for one of the four allotted spots at the only remaining Major of the year. 
Thus far, Team Aster is in first place undefeated with a 3:0 record (6:1 game record). Their matches have been intense and even when it looks as if things are going against them, they grit it through and take the wins at the end. They have been a treat to watch and are highly recommended for viewing during this coming week. 
Elephant's strong start feels slightly reminiscent of last season. Strong starts, almost a complacency, and then a stumble. They began this season at the top and once again are starting to slide. Some of their plays seem questionable and basic mistakes in timing or taking fights makes them look sloppy at times. 
Coming home after being crowned the ONE Esports Singapore Major champions, Invictus Gaming seems to have a faltered start for the season. They will need to pick up the pace to move back into Major contention. At this moment they are sitting in fifth place. 
DPC 2021 Season 2 Upper-Division
Teams
Invictus Gaming
PSG.LGD 
EHOME 
ViCi Gaming 
Elephant 
Team Aster
Sparkling Arrow Gaming
RNG
Week 4 Schedule
Tuesday, May 4
Team Aster vs SAG 09:00 CEST
PSG.LGD vs EHOME 12:00 CEST
Friday, May 7
iG vs RNG 06:00 CEST
ViCi Gaming vs Elephant 09:00 CEST
Sunday, May 9
PSG.LGS vs SAG 09:00 CEST
Elephant vs iG 12:00 CEST
Head over to our DPC 2021 Season 2 hub to keep up with all the latest matches. results and news.