Dota Pro Circuit 2021: Season 2
Prize pool US$1,680,000
Starting date 12 Apr 2021
Format 5v5
Season 2 of The 2021 Pro Circuit Season begins March 14th as first part of the road to The International 10, expected to take place in Stockholm, Sweden in August 2021. The season will consist of a six week League. Each of the six regions will feature a Regional League, divided into an upper and a lower division of eight teams each. Each league lasts for six weeks and throughout the year. At the end of each league, the bottom two teams of the upper division are relegated to the lower division, while the top two teams of the lower division are promoted to the upper division. The bottom two teams of the lower division are relegated from the league and replaced winners of the open qualifier. All other teams retain their position for the following season. Both upper and lower divisions receive prize money: a total of $280,000 USD can be earned by every league each season. The top five teams of the upper division can also earn DPC points from a total of 1150 points.
News & Features - Dota Pro Circuit 2021: Season 2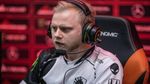 Boxi returns to Team Liquid
After approximately two months off, Samuel "Boxi" Svahn returns to Team Liquid in time for the TI10 qualifiers.