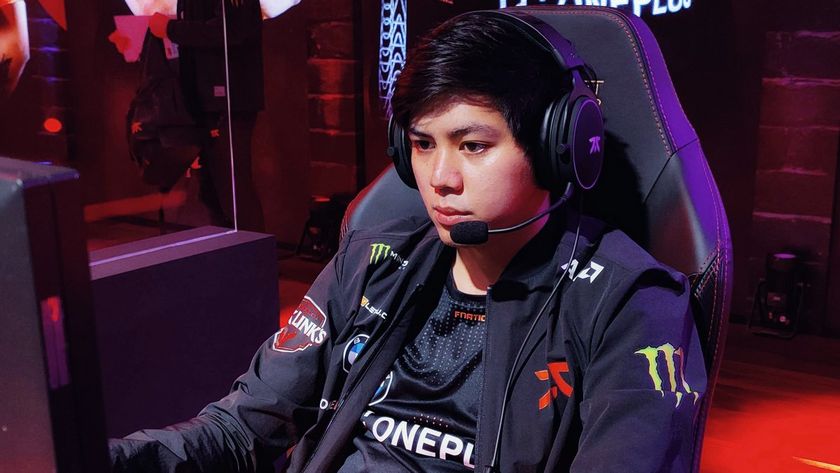 Fnatic bow out of the ONE Esports Singapore Major playoffs
Title image courtesy of Fnatic
Fnatic have been eliminated from the ONE Esports Singapore Major by their regional friends from OB.Neon Esports.
The second day in the playoffs stage at the Singapore Major has only elimination matches on the schedule. Four teams will be sent packing by the end of the day and the first to have completed their tournament run are Southeast Asia seed #1, Fnatic.
SEA Dota 2 fans were faced with a hard task in the opening series of the day, as the two teams representing the region had to fight against each other with elimination on the line, and while the odds were favoring Fnatic, it was the underdog team that took the spoils. 
OB.Neon Esports started the series with a carry Nature's Prophet and an offlane Death Prophet, which forced Fnatic to match the push strategy with a Lycan. Unfortunately, the rest of their draft wasn't exactly built for applying constant pressure on the buildings and they had to rely on perfect plays in the team-fights in order to stop Neon from snowballing. But, with their base melting down every time Neon were on the high ground, Fnatic felt compelled to amp the damage output and purchased a Divine Rapier for their Monkey King, which they lost pretty fast and with the item going into the hands of Andrei Gabriel "skem" Ongon's NP, Fnatic ended up losing the first game.
However, Fnatic got away with a carry Alchemist in the second game and they bounced back with a vengeance, as skem had free farm and by the 20-minute mark and Neon had no option on building a comeback. Alchemist became first ban material in the third and last game of the series and while Fnatic were once again aligning a draft featuring plenty of hard lockdown spells, with Wraith King leading the charge, Neon reverted to heavy pushing combos.
Leshrac in the carry position and again an offlane Death Prophet ensured the taking objectives task, while the team fight superiority was delivered by strong engage and disengage tools provided by Pangolier and Void Spirit and a support Abaddon to sustain everyone around.
Fnatic were able to land just five kills in a 30-minute game and unfortunately for them, the Singapore Major run came to an end earlier than many would have anticipated. Going out in the bottom 9-12th places also means that Fnatic will receive no Dota Pro Circuit Points nor a share of the $500, 000 prize pool. For Neon, surviving the first round of the lower bracket means that they are already in the prize pool and DPC share range. Their next opponent at ONE Esports Singapore Major will be the winner of Team Liquid versus Vici Gaming.