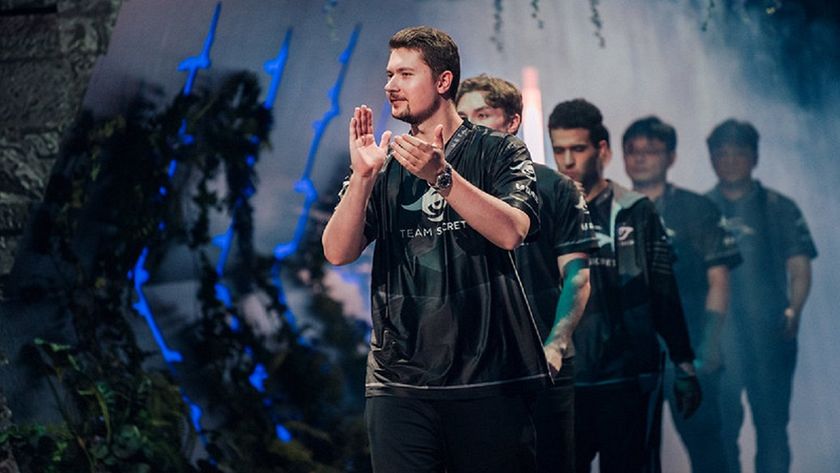 Team Secret clinch first Major spot
Team Secret is the first to clinch a spot at the upcoming Singapore Major starting March 27th. 
In news that surprises absolutely no one, Team Secret is the first team that has locked in their spot for the first Major of the DPC 2021 Season. And of course, they did it with style —a 6:0 series record, dropping only two matches in 14 games. 
Team Secret dominated the online season leading up to DPC 2021 Season 1 with an eight-consecutive title run and impressive results consistently. They were rewarded with a direct invite to the upper-division of the first season. 
Their impressive performance and results in the season pay off with 500 DPC points $30,000 and a direct seed into the playoffs of the Singapore Major. 
They still have to play one more series next week against  OG but the results won't change their standings. 
Meanwhile, it is still a close race for the second Major spot and the two Wild Card series slots. Europe is without a doubt going to be intense through the rest of the week, leading into week 6 for everyone expect perhaps High Coast Esports who have little to no hope in climbing out of the last place spot. Their last series will be next week against Team Nigma.
Europe Upper Division Standings (week 5)
Round-robin
1.
Team Secret
6-0
12-2
2.
 Alliance
3-2
8-5
3.
 OG
3-2
7-7
4.
 Team Nigma
3-3
8-8
5.
 Team Liquid
2-3
5-6
6.
 Vikin.gg
2-3
4-8
7.
 Tundra Esports
2-4
7-8
8.
 High Coast Esports
1-5
3-10
Season 1
Season 1 league dates: January 18th – February 28th. (March 14th for China with a break in the middle)
Major 1: March 27th – April 4th
Major Slots
At the end of the league, the top teams from each region's upper-division will qualify to the Major. For the first major, the distribution of the 18 slots will be as follows:
EU: Top 4 (2 to wildcard)
China: Top 4 (2 to wildcard)
SEA: Top 3 (1 to wildcard)
CIS: Top 3 (1 to wildcard)
NA: Top 2
SA: Top 2
Divisions 
At the end of Season 1, the bottom two teams of the Upper Division in each Region will be relegated to the Lower Division, while the top two teams of the Lower Division will be promoted. The bottom two teams of the lower division will be eliminated from the league and open qualifiers will decide which are the two teams that will occupy those slots on the next season.
Head over to our Hub for match info and our One Stop Shop; DPC 2021 Season 1 guide to get all the info on what is to come for the next few weeks and how the divisions are fairing by the halfway point HERE.