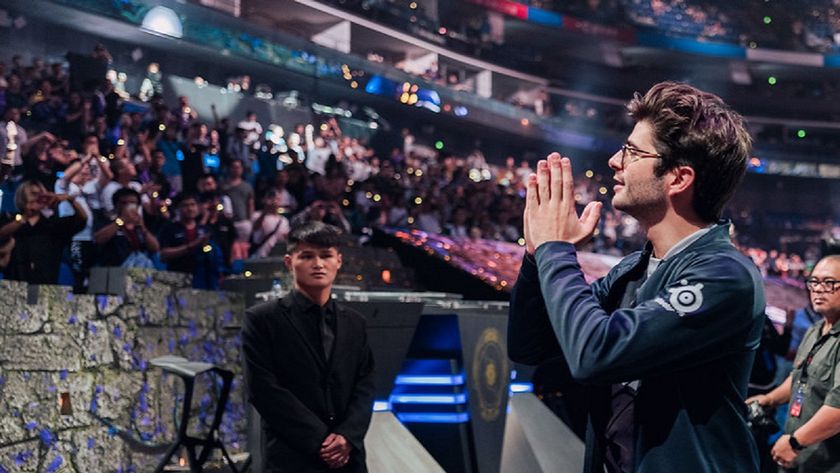 DPC 2021 Season 1 halfway point; The doomed, the contenders, the hopefuls
The DPC 2021 Season 1 has reached the halfway point as Major spots and division relegations loom overhead. 
Its been three full weeks of non-stop action on the Dota 2 pro circuit. While that might not seem like a long time, considering the DPC dry spell we just emerged from, it is long enough for the Major picture to start coming into focus. 
Nothing is for certain, but here's a look at where things stand so far at the halfway point of the DPC 2021 Season 1. 
The Major Bound
Europe: It is a tight race in Europe. Arguably the strongest, and therefore toughest region, is still too close to call..... mostly. Little surprise that Team Secret is in the lead with a 4:0 record. They dominated the unofficial 'off-season' and didn't take much of a break. 
CIS: In the CIS region, the two iconic organizations are back on top this season, dominating the league. Na'Vi and Virtus.pro are both tied at 4:0 records The biggest moment will be when they face off against each other, potentially to secure the top spot and playoff vs group stage placement for the Major. 
China: Heading into their week off for the Chinese New Year,  Team Aster and Invictus Gaming have much to celebrate with 3:0 records each. The two teams surprised most fans as they rose up to the top from the closed qualifiers in a tough region. 
SEA: Neon Esports is still the rising force of the SEA. Not many had expected to see them dominate the league and are now sitting in a pretty position of first place with a 4:0 record. The remaining games should not put much pressure on them and if they can maintain a level head and keep doing what they are doing -- winning they are a shoo-in for the Major playoffs. 
NA: Evil Geniuses might have taken quite an extended amount of time off before the season, but they haven't lost their stride. The kings of NA are back and on top as usual. With a 4:0 record and significant skill drop between the top and lower teams in the region, there is no doubt they will be heading to Singapore. 
SA: Beastcoast is still the South American sweethearts and is proving they are still head of the class in the region. They haven't dropped a single game so far and with two spots for SA, they should without a doubt end up with one of them. 
The Hopefuls
Europe: Basically, the six teams sandwiched between Team Secret and High Coast Esports in Europe are all hopefuls. Things are so neck and neck, that even Vikin.gg could have a shot at the wild card spot in the Major slot. Although most fans cast their bets for OG, Team Nigma, and Team Liquid to round out the top four slots, there is definitely some room for negotiation of those terms. 
CIS: Team Spirit and Live to Win are sitting on top of each other, fighting for the third Major (the wild card) slot for the CIS region. Team Spirit has gone as far as to make a change to their lineup, benching 'so bad' in the upcoming last games as they try to secure any advantage. If that move will pay off or play against them will be yet to be seen and could be the move that makes or breaks their Major dreams. 
China: Vici Gaming is definitely contenders for at least one of the Major Wild Card spots if not better. They are hanging on to the third-place spot, just above Elephant and PSG.LGD who are not about to give up on ensuring they get some DPC points and a shot at the first LAN in 14 months. These three will need to spend their week off retooling their strategy and practicing hard to gain the edge over one another. 
SEA: TNC Predator and Fnatic fans were nervous at the start of the league season but are now just borderline anxious. The two top contenders began with a rocky start but both have settled into a rhythm and now assume the 2nd and 3rd place spots. They are far from safe as they are still right there rubbing shoulders with T1 and BOOM Esports who are hopeful to usurp the usual suspects for a place at the Major. 
NA: NA has only two spots total for the Major.Quincy Crew who are the mini EG and reigned supreme all 'off-season' are looking to be the prime contenders to seize that slot. However, it is still too early to discount Undying or SADBOYS who are fighting hard and strong. 
SA: SG Esports, formerly Team Brasil, are sitting right underneath beastcoast and aiming to claim one of the Major spots. They should have a real shot but Team Unknown is inching upon them, breathing heavily down their necks and they will still need to go head-to-head against each other. 
The Doomed
Europe: High Coast Esports are looking down the barrel of the lower division regulation spot with a dismal 0:4 record. They secured only one win (against OG) so far and still have to play against Team Secret and Nigma. The Swedish-based team just doesn't seem to be up to the same standards as their peers in this bracket, but not many can fault them, it is stacked to the rim. 
CIS: Team Unique has a glimmer of hope to bounce back into contention for either the Major or staying in the upper-division next season. With a 0:3 record so far, they still will play against teams that are not much above their skill level or league record. They WILL need to pretty much secure every game in their favor though to keep that alive. 
China: LBZS hasn't won a single match all season and still needs to go up against some of the strongest teams in the region. 
SEA: Execration and 496 Gaming started out strong but seemed to have fizzled out and are now left scratching their heads at what went wrong. Rounding out the bottom of the league standings, it will take some real blood, sweat and tears for them to pull out of this position -- especially for 496 who still have to play against Fnatic and TNC. 
NA: The drop off point of the last three teams in the NA region is huge. Both A Team and 5 Man Midas are 0:4 and they really have no hopes of being able to dodge the lower division next season. 
SA: Really the last four spots in SA are completely even and it will be a coin-toss to see which two end up relegated to the lower division and which two can hold tight to their spots in the upper-division. A Major slot is just a dream for these four but of course, anything can happen in Dota 2. 
Season 1
Season 1 league dates: January 18th – February 28th. (March 14th for China with a break in the middle)
Major 1: March 25th – April 4th
Major Slots
At the end of the league, the top teams from each region's upper-division will qualify to the Major. For the first major, the distribution of the 18 slots will be as follows:
EU: Top 4 (2 to wildcard)
China: Top 4 (2 to wildcard)
SEA: Top 3 (1 to wildcard)
CIS: Top 3 (1 to wildcard)
NA: Top 2
SA: Top 2
Divisions 
At the end of Season 1, the bottom two teams of the Upper Division in each Region will be relegated to the Lower Division, while the top two teams of the Lower Division will be promoted. The bottom two teams of the lower division will be eliminated from the league and open qualifiers will decide which are the two teams that will occupy those slots on the next season.
Head over to our Hub for match info and our One Stop Shop; DPC 2021 Season 1 guide to get all the info on what is to come for the next few weeks and how the divisions are fairing.