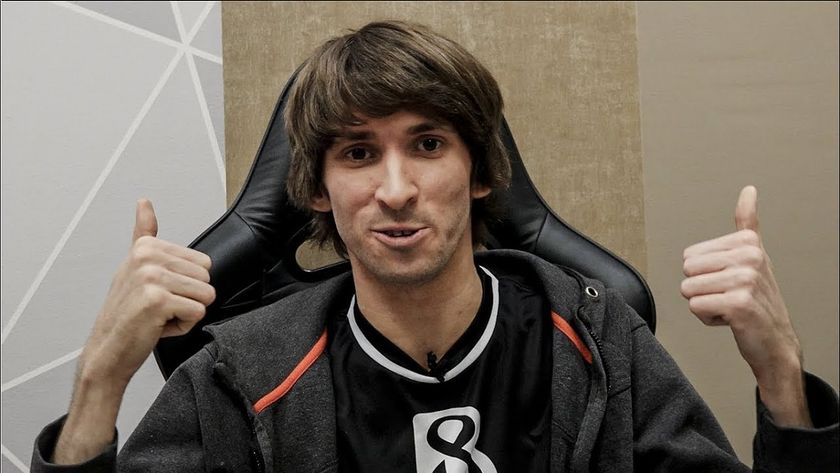 Surprising lineup for B8
B8 has picked up a new roster that is now a mix of players from SA, CIS, and Germany. 
In a move that has shocked absolutely no-one, B8 has dropped the bulk of their roster for the upcoming DPC 2021 season. What does have everyone talking and left their mouths agape is that the new players are all from South America. 
B8 has had a lackluster season, to say the least. Created a year ago by Danil "Dendi" Ishutin the team has had zero noteworthy results. Looking for a way to shake things up, Dendi has set his eyes on players across the ocean. 
There is no official word or indication which region the team will be playing for. 3/5 of the players hail from Brazil. Will the three SA players head to European soil to play? Will Dendi and 5up travel to South America? It seems unlikely they will play in SA since the invites for upper division have already been revealed as well as the teams for the closed qualifiers. Spoiler alert: B8 is not among them. Teams playing in SA open qualifiers will only have a chance to gain entry into the lower division. Highly unlikely Dendi and crew would be satisfied to be auto-relegated to lower division. 
Either way, all will be revealed soon. 
The DPC season officially starts on January 18th with the League play.
For the CIS region, there will be open qualifiers and a decider tournament with eight invited teams. The decider tournament begins on January 7th. Qualifiers and League play will be handled by ESL for the CIS region and more information is expected to be forthcoming early this week. 
B8 roster:
 Leonardo "RdO" Fernandes

 Danil "Dendi" Ishutin

 Diego "Sexyfat" Barini Santamaria

 Enis "5up" Elfki

 Heitor "Duster" Pereira