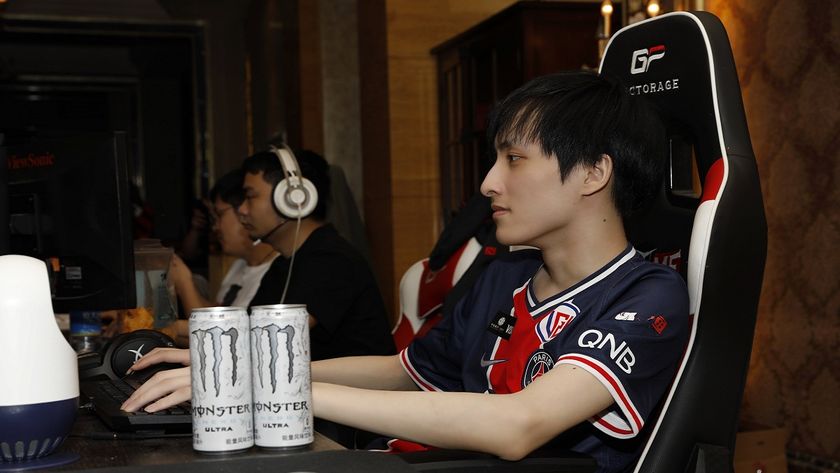 PSG.LGD two-time champions of CDA-FDC
Title image courtesy of PSG.LGD
For the second consecutive season, PSG.LGD has taken the title at CDA-FDC with a clean sweep over EHOME. 
The online event was hosted by the Chinese Dota 2 Professional Association and featured just over $90,000 total prize pool. It was the second season already with the first ending November 1st with PSG.LGD taking the trophy after a grueling five-game series against Elephant 4AM. 
This time, LGD managed a clean 3:0 sweep to claim the title. They destroyed EHOME in all three games, but the second match lasted a whopping total of 18 minutes. Perhaps the roster swaps between the two and changes overall are paying off for LGD. 
Both teams will be competing in the playoffs at the China Dota2 Pro Cup Season 2 – as LGD look to retain their championship title there as well. 
Format
Participants

Seven invited teams
Three teams from a qualifier

Group Stage - November 15th - November 22nd, 2020

Two groups of five teams each
Single round-robin, all matches are Bo3
Top two teams in each group advance to the upper bracket of the playoffs
3rd placed team from each group advance to the lower bracket of the playoffs
Bottom two teams in each group are eliminated

Playoffs - November 23rd - November 25th, 2020

Double-elimination bracket
All matches except Grand Final are Bo3
Grand Final is Bo5
Prize Pool
The ¥600,000 CNY (≃$91,092 USD) prize pool was spread among the teams as seen below:
Place
$ USD
¥ CNY
Team
 1st
$30,364
¥200,000
PSG.LGD
 2nd
$22,773
¥150,000
EHOME
 3rd
$15,182
¥100,000
Team Aster
 4th
$9,109
¥60,000
Invictus Gaming
5th-6th
$4,555
¥30,000
 Vici Gaming
 Elephant
7th-8th
$1,139
¥7,500
 Sparking Arrow Gaming
 Royal Never Give Up
9th-10th
$1,139
¥7,500
 iG Vitality
 Aster.Aries