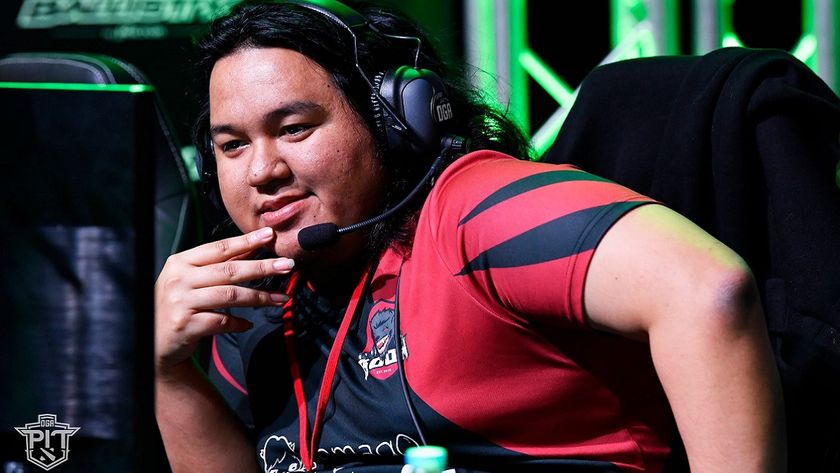 StarLadder Minor Season 3 playoff brackets set
Title image courtesy of DotaPit
StarLadder Minor Season 3 has now concluded the group stage, bidding farewell to four teams and seeding the remaining four into the playoff brackets. 
The group stage of StarLadder Minor Season 3 sent home four teams — NoPing e-sports, business associates, CR4ZY and ForZe. NoPing was able to find at least one win before ending their run, taking a game off of CR4ZY, but it wasn't enough to avoid elimination. Considering how poor CR4ZY performed, it certainly isn't much to write home about either. CR4ZY is still no doubt reeling from the unexpected blow dealt to them one week before the event, losing two key players. A week isn't much time to readjust playstyle and drafts most times and mentally it is hard to recover. It is unknown if their two new European additions will remain with the team longer or if the NA players will seek out more changes before the fourth wave of the DPC 2019-2020 season qualifiers hit. 
business associates had a very disappointing run, ending last in their group, although they did manage to take a game in each of their played series. This team has been together long enough and has the experience to be doing much better than they have lately. The chemistry just doesn't seem to be there. Boom Esports isn't complaining though. On the brink of elimination and not having a single victory after the first day of competition, they were able to overpower business associates in the loser series, extending their tournament life. Up next, a full three-game series against ForZe saw the SEA team take a thrilling game off of the CIS team to tie up the series and then a convincing win to clinch a spot in the playoffs. This was their first appearance at the DPC events this season, and so far their best results. Last season BOOM participated in three Minor's, taking the last place in two and 5-6th place in the third. Their advancement into the playoffs has secured them at least a 4th place finish and surprised fans around the world. 
The action resumes at 12:00 CET today with the StarLadder Minor Season 3 playoffs. One team will be eliminated by the end of the day. 
StarLadder Minor Season 3 teams
 Gambit

 ForZe

 business associates

 CR4ZY

 Alliance

 Team Aster

 Boom Esports

 NoPing e-sports

StarLadder Minor Season 3 brackets
StarLadder Minor Season 3 playoff format
Double elimination bracket
All games are Bo3
Bo5 Grand Finals
StarLadder Minor Season 3 playoff schedule
March, 7th 
• 10:00  Upper bracket semi-final #1
• 13:00  Upper bracket semi-final #2
• 16:00  Elimination-match #1
• 19:00  Upper bracket final
March, 8th 
• 14:00  Lower bracket final 
• 18:00  Grand Final
StarLadder Minor Season 3 broadcasts
StarLadder Season 3 prize pool and DPC points
*Since the minor winner also gets to participate in the major, they will only get points for the event in which they placed better (e.g: If they place last in the major, they will only get 140 points for winning the minor. If they place 8th instead, they'd get the 450 points for the major but not the 140 points from the minor)
StarLadder Minor Season 3
Between March  5-8th, eight teams determined via qualifiers will battle it out in Kyiv, Ukraine for the lion's share of the $300,000 prize pool and 660 DPC points as well as the highly coveted spot at the ESL One Los Angeles Major taking place in Los Angeles, California March 15-22nd.