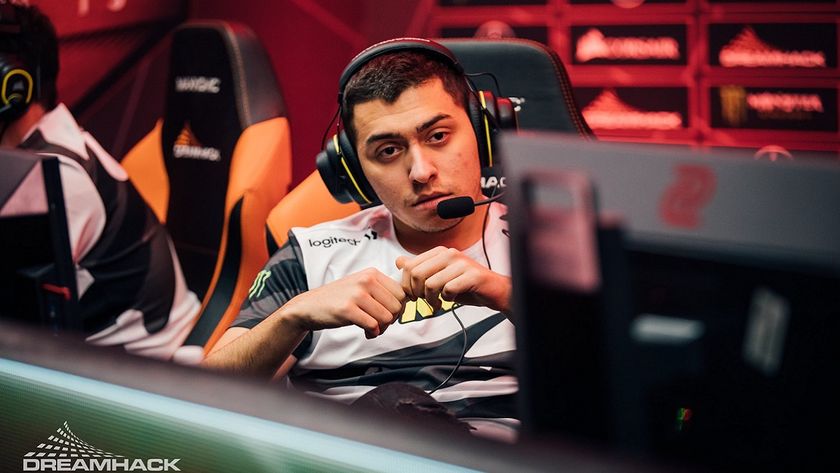 Only eight remain at DreamLeague Season 13: Leipzig Major
Title image courtesy of Dreamhack
As DreamLeague Season 13: Leipzig Major continues to chug along, only eight teams are left vying for the title and lion's share of the DPC points. 
DreamLeague Season 13: Leipzig Major has hit the halfway point of teams knocked out and teams remaining. Eight have already bid farewell to their Major championship dreams, eight are left on the battlefield with the ultimate prize on their minds. 
Team Secret and Vici Gaming are just one step away from the grand finals. Both teams overpowered their opponents, Alliance and Evil Geniuses respectively, in clean 2:0 sweeps. Team Secret's first DPC event of the new season is already shaping up to hold the promise of another dominating season for the European squad. Last season they finished in first place, leagues ahead of the rest with a whopping 14400 points. ViCi Gaming wasn't far off either, finishing in third place and proving to be a fearsome opponent. This season they are already primed for another fantastic year with a second-place finish at MDL Chengdu Major and a top 3 placement secured for them at DreamLeague Season 13: Leipzig Major.
Other teams will need to find more solid footing heading into the third wave of DPC 2019-2020 season events. Fnatic will need to work on tweaking some of their strategies and gameplay. They fell to their SEA brethren 2:1 in the regional elimination series against TNC Predator. A flawless performance by Kim 'Gabbi' Villafuerte on Slark ended up being too much for Fnatic to navigate through. An unconventional Medusa pick for Nuengnara '23savage' Teeramahaon in the second game allowed Fnatic to hold their own and eventually seize the second game win to tie up the series and breathe some life and hope into the team. Unfortunately, 23savage's inexperience showed up in the deciding last game and TNC was able to capitalize on his mistakes to take the game and series win. 
Team Liquid seems to enjoy giving their fans quite the show, and a few medical conditions to boot. After their incredible last-second win over Virtus.pro in the best-of-one elimination series, they now threw in a staggering 80-minute game that gave witness to tier 5 neutral items giving Alliance an apex to push through for the first win over Na'vi. Perhaps a bit exhausted, or perhaps a bit demoralized, Na'Vi seemed to have a hard time against Team Liquid in the second match, never finding their footing despite a few openings that had appeared via mistakes from the Europeans. In the end, it was a 2:0 sweep that sent Na'Vi packing and Liquid onto the next round, where fans are no doubt anxious to see what they will possibly do next.
DreamLeague Season 13: Leipzig Major Teams
Alliance

 Team Liquid

 Team Secret

 Vici Gaming

 Team Aster

 Invictus Gaming

 Virtus.pro

Na'vi

 Reality Rift

Fnatic

 TNC Predator

 Evil Geniuses

 Chaos Esports 

 beastcoast

 paiN Gaming

 Nigma esports 
DreamLeague Season 13 Leipzig Major playoffs format
Participants:

Fifteen Teams from Regional Qualifiers
At least two teams from each region
One team as the champion of WePlay! Bukovel Minor 2020
Playoffs: - January 21st-26th

Double elimination bracket
Final three days will be in front of a live crowd.
First round of the Lower Bracket is Bo1
All other games are Bo3
Bo5 Grand Finals
DreamLeague Season 13 Leipzig Major Prize Pool and DPC Points
The prize pool for the tournament is $1,000,000 USD and 15000 Pro Circuit Points.
| Place | $ USD | DPC Points |
| --- | --- | --- |
| 1st | $300,000 | 4,850 |
| 2nd | $160,000 | 3,000 |
| 3rd | $110,000 | 2,100 |
| 4th | $80,000 | 1,350 |
| 5th-6th | $60,000 | 900 |
| 7th-8th | $40,000 | 450 |
| 9th-12th Nigma esports/Team Aster/Na'vi/Fnatic | $25,000 | 150 |
| 13th-16th paiN Gaming/Chaos Esports/Reality Rift/Virtus.pro | $12,500 | 100 |
DreamLeague Season 13: Leipzig Major
Between January 18-26th, 16 teams —15 determined via qualifiers and the champions from We!Play Bukovel Minor 2020 will battle it out at Leipziger Messe, Germany for the lion's share of the $1,000,000 prize pool and 15,000 DPC points.