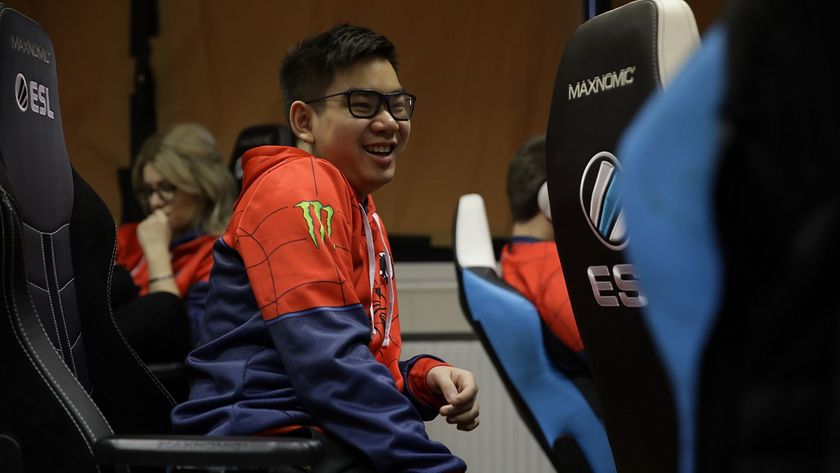 Four down and out at DreamLeague Season 13: Leipzig Major
The first day of the playoffs ended Major hopes for four teams as they bid an early farewell to DreamLeague Season 13: Leipzig Major.
The first day of the DreamLeague Season 13: Leipzig Major playoffs started out with two upper bracket series that ended up being two intense battles that were pushed to the limits of deciding games and ended with an astonishing elimination series. 
Upper Brackets
Nigma esports took on Evil Geniuses and absolutely shellacked them in the first game. Outdrafted and outplayed, EG started off on the back foot and fans were stunned by the sheer difference in performances. However, in the second game, the North American giants were not going to have a repeat of the first match and took control from start to finish. Try as they might, Nigma was unable to find an opening or turn things around in their favor. The deciding game might have lasted 52 minutes, but it was clearly one-sided and no doubt painful for Nigma. EG had the clear upper hand and Abed had a flawless game. Nigma dropped to the lower brackets, but hey, that's where we've seen them shine before - just last week, as a matter of fact, when they came back to win the entire event at WePlay! Bukovel Minor. 
Invictus Gaming went head to head with Vici Gaming in an all Chinese upper bracket series. VG came out swinging and seemed to have MOSTLY full control of the game. A slip just over 20 minutes in was enough to cause fans hearts to stop, but within minutes VG regained their position and raced, along with everyone's hearts, to the end to close out the game in their favor. iG used their frustrations to fuel the second game and completely dominated from laning stage to end, easily overpowering VG in the second game and tying up the series. The third game started out relatively even for the first 20 minutes but then VG started to pull ahead with an amazingly farmed and fantastic Huskar performance to secure the match and series win. 
Lower Brackets
After the upper brackets, things shifted to the unforgiving best-of-one elimination series. 
First up was another regional affair between the two South American teams at the event — beastcoast and paiN Gaming. Despite playing with a stand-in for the Major, beastcoast were the clear favorites and there were little to no surprises on the board. beastcoast once again proved not only are they South American top team, they are still international top contenders. 
Team Aster and Chaos Esports played to keep their Major dreams alive, but Chaos was quite underwhelming and Team Aster was able to take quick control and shut down the North American team with relative ease. 
Keeping in the regional matchup theme, Reality Rift went toe-to-toe with the MDL Chengdu Major champions TNC Predator. TNC might have started the season off incredibly strong, but this event there seemed to be quite a contrast with them struggling to keep their heads above water. The first 20 minutes were Even-Stevens across the board with Reality Rift holding their own against the favored team. However as the PL started to come online, TNC began their ascent to power and closed out the game in their favor, keeping a second title hope alive, at least for now. 
The last series of the day was perhaps the most exciting of them all. As Virtus.pro made their first Major debut, Team Liquid who has been struggling a bit more so far this season was determined to get through one more series at least. It was a whopping 72-minute game with an absolutely epic ending that was jaw-dropping. Check it out
Crushing for VP and equally exhilarating for Team Liquid. 
The action resumes on Wednesday, January 22nd at 10:30 CET with two Upper Bracket Series, followed by two lower bracket elimination series. 
DreamLeague Season 13: Leipzig Major Teams
Alliance

 Team Liquid

 Team Secret

 Vici Gaming

 Team Aster

 Invictus Gaming

 Virtus.pro

Na'vi

 Reality Rift

Fnatic

 TNC Predator

 Evil Geniuses

 Chaos Esports 

 beastcoast

 paiN Gaming

 Nigma esports 
DreamLeague Season 13 Leipzig Major playoffs format
Participants:

Fifteen Teams from Regional Qualifiers
At least two teams from each region
One team as the champion of WePlay! Bukovel Minor 2020
Playoffs: - January 21st-26th

Double elimination bracket
Final three days will be in front of a live crowd.
First round of the Lower Bracket is Bo1
All other games are Bo3
Bo5 Grand Finals
DreamLeague Season 13 Leipzig Major Prize Pool and DPC Points
The prize pool for the tournament is $1,000,000 USD and 15000 Pro Circuit Points.
| Place | $ USD | DPC Points |
| --- | --- | --- |
| 1st | $300,000 | 4,850 |
| 2nd | $160,000 | 3,000 |
| 3rd | $110,000 | 2,100 |
| 4th | $80,000 | 1,350 |
| 5th-6th | $60,000 | 900 |
| 7th-8th | $40,000 | 450 |
| 9th-12th | $25,000 | 150 |
| 13th-16th paiN Gaming/Chaos Esports/Reality Rift/Virtus.pro | $12,500 | 100 |
DreamLeague Season 13: Leipzig Major
Between January 18-26th, 16 teams —15 determined via qualifiers and the champions from We!Play Bukovel Minor 2020 will battle it out at Leipziger Messe, Germany for the lion's share of the $1,000,000 prize pool and 15,000 DPC points.