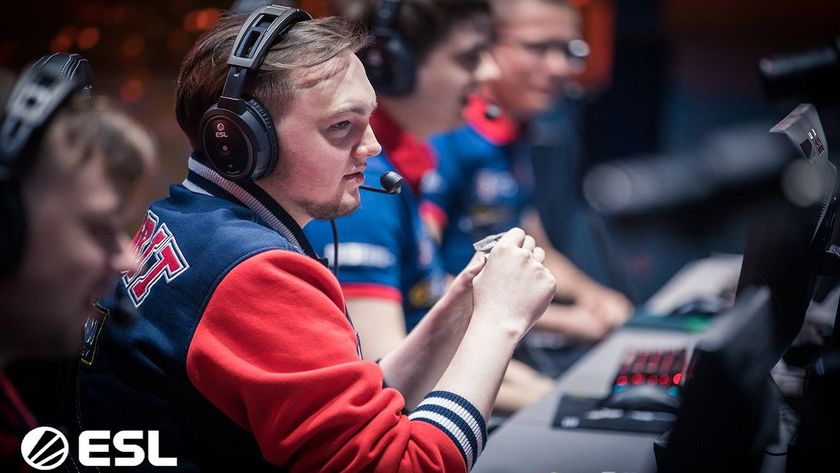 Gambit impresses, top teams bow out; ESL One Birmingham 2019 playoffs
Title image courtesy of ESL
Gambit triumphed in the lower brackets while three top teams were eliminated in the ESL One Birmingham 2019 playoffs. 
The first day in front of a crowd at the ESL One Birmingham 2019 playoffs was full of hype and energy. According to managers and personalities at ground zero, the atmosphere in the arena has surpassed that of all of the Majors so far and the fans have come out in full force to rally behind the teams. 
With three eliminations on the line, games were intense and teams were firing on all cylinders. Team Liquid, OG and ViCi Gaming's ESL One Title and Mercedes-Benz dreams were foiled by the expected favorites - Team Secret and the dark horse - Gambit Esports. 
The Dark Horse
In a dazzling performance in the lower brackets, the real story is how Gambit overturned the odds and outplayed and outlasted Team Liquid 2:1 but then was able to continue to impress by sweeping through ViCi Gaming 2:0 shortly after. 
Not long ago Gambit was barely making waves and turning heads, but the CIS team has worked hard to change their fortune and it clearly is showing. Multiple appearances in DPC events and a second place finish at ESL One Katowice 2019 have filled the team with invaluable experience and motivation. 
After besting Team Liquid 2:1 with two exhilarating victories, they seemed to blossom even more when taking on ViCi Gaming. In just 30 minutes per game, Gambit absolutely shellacked the top Chinese DPC team. Alexander "Immersion" Hmelevskoy was a beast in the second match with a 17:1:18 record as a support player and easily took the MVP vote. The Russian player has caused a frenzy on social media with his performance and all eyes are now on Gambit to see if they can continue to torch their opposition and head to the grand finals- just two series from reach.
Gambit will be heading to EPICENTER Major after this event and are looking fully prepared to take on the big dogs and rack up much-needed points to pull ahead from their current 17th place ranking into the top 12. 
The Favorites
Team Secret seems intent on stacking trophies and titles. The European team is top of the class in the DPC leaderboards with 14250 points thanks to several first-place finishes at Majors. That is 2850 points ahead of Virtus.pro who is next in line and 12401 more points than is needed for a TI9 invite. Not only that, but they have also won both ESL One Hamburg 2018 in October and ESL One Katowice 2019 in February.
Despite struggling to keep their head above water in the group stage, Team Secret came out in the lower brackets swinging and swept through OG 2:0 with relative ease. Some fans may contest that Team Secret should not brag about their victory since OG has not lived up to expectations for most of the season with a few hiccups and roster shuffles. However, the original TI8 championship lineup is back on track and performing at a top-notch level again. Up next Team Secret will face off against TNC  who has picked up Lee "Heen" Seung Gon as their coach and now seem to be on pace with becoming a force to be reckoned with.
The action resumes today at 13:00 CEST with the elimination series between Team Secret and TNC.
ESL One Birmingham 2019 Format: 
Group stage matches will be played from May 28 - May 30
Two groups of six teams
Round Robin bo2 format
The top two teams in each group will be seeded into the Upper Bracket Semi-Finals
3rd and 4th will play in the Lower Bracket
5th and 6th will be eliminated
Playoffs will feature eight teams
The Arena Days, on May 31 - June 2
Playoffs will be bo3 matchups
bo5 Grand Final
ESL One Birmingham 2019 prizepool
1st place: $125,000
2nd place: $65,000
3rd place: $35,000
4th place: $20,000
5-6th place: $12,000 - ViCi Gaming/
7-8th place: $7,500 - Team Liquid/OG 
9-10th place: $5,000 - NiP/Keen
11-12th place: $3,000 -  Forward Gaming/Alliance
ESL One Birmingham 2019
Twelve teams will be on hand in Birmingham to fight for a slice of the prize pool of $300.000 between May 28th - June 2nd, 2019. Eight teams will be directly invited and four teams will qualify from NA, SEA, China, and EU.