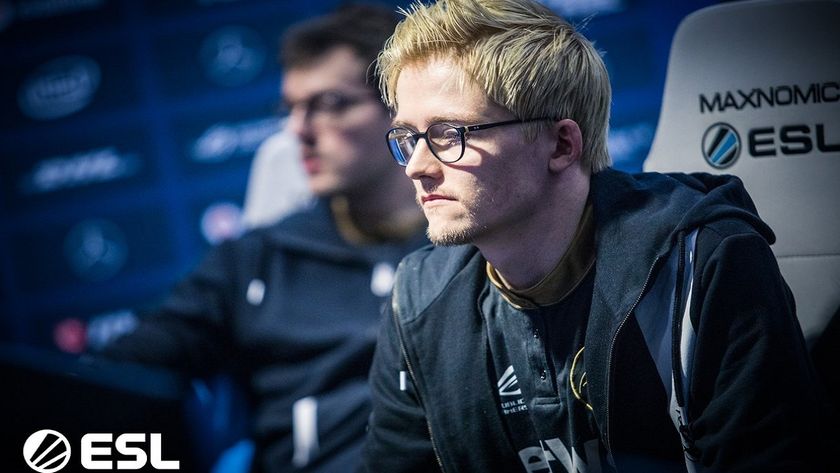 ESL One Birmingham 2019 brackets set; Four teams sent home
Title image courtesy of ESL
The ESL One Birmingham 2019 group stage has come to an end. Four teams have been sent home and the playoff brackets are now set to commence. 
It is always tough when teams don't make it out of the group stage and into the main event. Four teams - Forward Gaming, NiP, Alliance and Keen had to bid farewell when the group stage was completed and won't play in front of the live audience on the big
Forward Gaming was not able to find what they needed to bounce back into playoff contention. There was only one shot for them to stay in the competition - which meant they had to win both games and almost everyone else had to lose. Unfortunately for them, none of that came to fruition. Forward Gaming ended with a 2:8 record and a bit of extra time and insight to work on their strategies and cohesion before heading to EPICENTER Major in three weeks. 
Ninjas in Pyjamas were overpowered in both of their games against TNC  and were not able to squeak through to the lower brackets as OG and Team Liquid split their series 1:1. NiP will head home with two weeks to retool their approach and plan before traveling to Starladder Ukraine Minor. 
Gambit Esports came to play today with their boxing gloves on and ready for a fierce fight. The rising CIS team took two convincing wins from Keen Gaming to turn the tables and slide out of the elimination slot. For Keen Gaming, that meant an early farewell to ESL and much to think about and work on heading into the TI9 qualifiers potentially. Keen Gaming currently sits in 9th place in the DPC leaderboard but will be missing out on claiming any more points for the season, having failed to qualify for either the last Minor or Major. They will now have to wait with bated breath to see if they will be usurped from a team further below them in the rankings. 
After an astonishing and absolutely exhausting 85 minutes game to get the series off between Team Secret and Alliance, the Swedish team had been eliminated. With an 82k gold lead, Team Secret finally managed to close out the first victory which secured them a place in the lower brackets and sent Alliance home early.
The second game was to be played for just a determination of 11-12th or 9-10th place finish for Alliance - and the memes. Alliance are sitting in 15th place in the DPC leaderboards and are heading to Starladder Ukraine Minor in just two weeks. They will now have time to recover, regroup with their entire roster and make adjustments as they aim for taking first or second place at the event and punch a ticket to EPICENTER Major. 
ESL One Birmingham 2019 Format: 
Group stage matches will be played from May 28 - May 30
Two groups of six teams
Round Robin bo2 format
The top two teams in each group will be seeded into the Upper Bracket Semi-Finals
3rd and 4th will play in the Lower Bracket
5th and 6th will be eliminated
Playoffs will feature eight teams
The Arena Days, on May 31 - June 2
Playoffs will be bo3 matchups
bo5 Grand Final
ESL One Birmingham 2019 prizepool
1st place: $125,000
2nd place: $65,000
3rd place: $35,000
4th place: $20,000
5-6th place: $12,000
7-8th place: $7,500
9-10th place: $5,000 - NiP/
11-12th place: $3,000 -  Forward Gaming/
ESL One Birmingham 2019
Twelve teams will be on hand in Birmingham to fight for a slice of the prize pool of $300.000 between May 28th - June 2nd, 2019. Eight teams will be directly invited and four teams will qualify from NA, SEA, China, and EU.