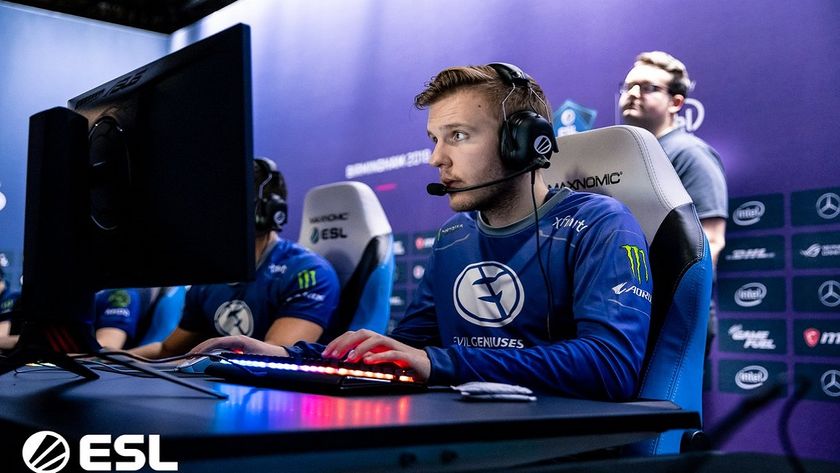 ViCi Gaming and Evil Geniuses secure upper brackets at ESL One Birmingham 2019
Title image courtesy of ESL
By the end of the second day of the ESL One Birmingham 2019 group stage, both ViCi Gaming and Evil Geniuses have already secured an upper bracket placement. 
There is still one more day of groups, but both ViCi Gaming and Evil Geniuses have already gained enough points to secure upper bracket placements for the playoffs. Both teams still have one more series each to play, but for them the results won't matter. Evil Geniuses has so far cruised through the group stage undefeated with a 8:0 record. 
Group A
Not much had changed for Group A between the end of the first and end of the second day of groups. OG who were on top day 1, slid into second after tying up their series against TNC and ViCi Gaming swept through them 2:0. They are sitting in a four-way tie as of right now with a 4:4 record. 
The group clearly continuing to show how evenly matched the opponents have been. Unless you are Amer "Miracle-" Al-Barkawi on Team Liquid who can take out five opponents all by himself. 
Unfortunately for  Forward Gaming, they are still sitting in last place. Today will be a very challenging uphill battle for the team to stay in contention. 
Group B
Aside from Evil Geniuses perfect journey through the group stage so far, Group B has had some upsets and twists, making for some exciting results. Alliance who was in last place without a single victory day 1, came back and absolutely shellacked Chinese titans PSG.LGD in a 2:0 sweep. 
While the Swedish team didn't get to move out of the bottom ranks, it certainly has given them momentum and gives them a chance to stay in contention today. 
The action resumes today at 13:00 CEST with the last series from each group and then heads into the two upper bracket series of the playoffs. 
ESL One Birmingham 2019 Groups: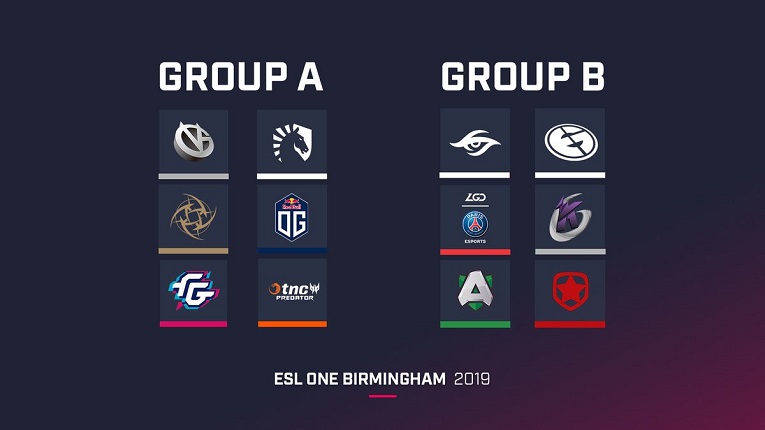 ESL One Birmingham 2019 Format: 
Group stage matches will be played from May 28 - May 30
Two groups of six teams
Round Robin bo2 format
The top two teams in each group will be seeded into the Upper Bracket Semi-Finals
3rd and 4th will play in the Lower Bracket
5th and 6th will be eliminated
Playoffs will feature eight teams
The Arena Days, on May 31 - June 2
Playoffs will be bo3 matchups
bo5 Grand Final
ESL One Birmingham 2019
Twelve teams will be on hand in Birmingham to fight for a slice of the prize pool of $300.000 between May 28th - June 2nd, 2019. Eight teams will be directly invited and four teams will qualify from NA, SEA, China, and EU.