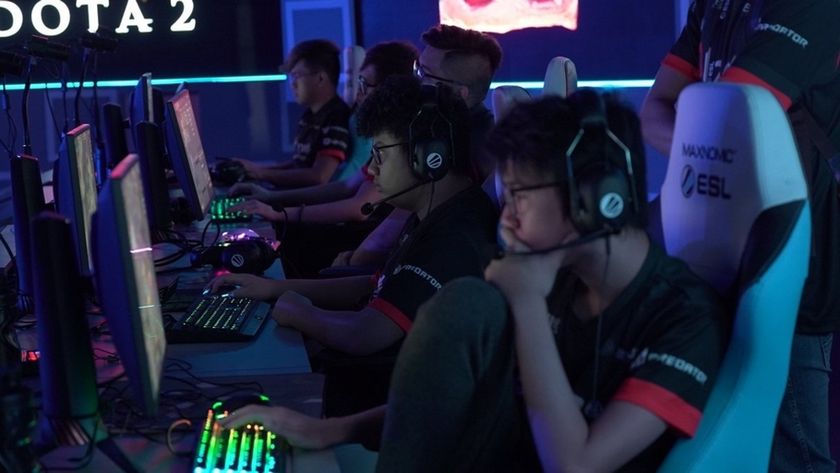 China and SEA have their first representatives for EPICENTER Major
China and SEA are one day behind the other four regions in the closed qualifiers and have just determined their first teams to attend the last Major. 
While the Western regions had already determined their first teams per each region -  Team Secret, Gambit, Forward Gaming and paiN Gaming, SEA and China have just crowned their first victors. 
China
China was expected to have a tight race with two teams already holding direct invites to TI9 and two teams right on the cusp. With three spots being awarded to the region, the bigger question was more of, which team would be knocked out. However, after the group stage has come to an end, there seem to be even more questions. 
PSG.LGD and RNG both were tied for the first place seed and the first slot for EPICENTER. After an additional best-of-one tiebreaker, PSG.LGD came out on top and secured their spot after a back and forth game. Although RNG has been able to find themselves a place at three out of four Minors so far this season, they have only 64 points and are in 27th place thanks to needing a substitute player and having multiple roster changes. Not many would have put them on the short list for contention but they have proven they are a worthy challenger and could easily end up with one of the highly coveted spots, knocking out one of the assumed front-runners. 
Meanwhile, EHOME who sits on the edge, assuming the 12th place ranking slot was knocked out with only one win to their name. They will have no choice but to secure a place at the minor and then one of the two spots for the Major, or they very likely will lose their place and TI9 invite. 
A three-way tie forced extra games between Keen Gaming, Team Aster and Team Sirius - knocking out Keen Gaming in the end. Keen Gaming is in a similar predicament as EHOME, sitting in 9th place currently with a real chance to lose their slot based on results of the last Major/Minor if they can't secure a place at Starladder Ukraine Minor. 
RNG, Newbee (which comes as a surprise considering their abysmal season),  ViCI Gaming and Team Aster will continue to compete for two more slots in the playoff brackets.
SEA
Fnatic and TNC Predator were considered the front-runners in SEA and it seems that played out as expected. It was TNC that proved to be the better of the two teams in the group stage as they claimed the top seed and first slot for EPICENTER Major. TNC really needed this slot and will need to do some damage at the main event, in order to secure their TI9 invite as they currently sit in 11th place. 
Mineski's fall and elimination comes as a hard blow to the team. Sitting in 16th place they needed to make an appearance at the Major to secure enough points to move up a few rungs on the ladder for that TI9 invite. Like EHOME and Keen, they will be vying for a place at the Starladder Minor and fighting hard for one of the two spots awarded to the competitors. 
EVOS and WG.U dropped from contention as well, leaving Fnatic, BOOM ID, Power of MYSG+AU and Geek Fam to battle it out for the last remaining Major spot for the region. 
EPICENTER Major
The last DPC event will take place in Moscow, Russia at the VTB Ice Palace June 22-30, with 16 teams competing for the lion's share of the $1,000,000 prize pool. As with all DPC events, there will be no direct invites. All 16 participants will need to qualify, 14 through the closed regional events and two teams via the StarLadder Minor.