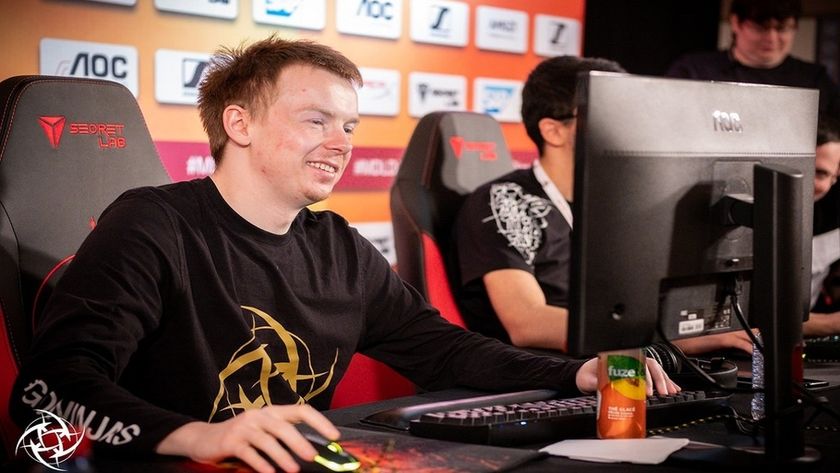 EG and NiP prevail in the upper brackets MDL Disneyland Paris Major
Title image courtesy of Ninjas in Pyjamas
The second set of upper bracket matches played out with Evil Geniuses and Ninjas in Pyjamas outlasting and outplaying Team Liquid and ViCi Gaming respectively. 
The MDL Disneyland Paris Major has entered the second day of the playoff brackets, starting out with two more upper bracket series. 
 Team Liquid and Evil Geniuses locked horns, engaged in a three-game series of survival of the fittest. Team Liquid took the first match with relative ease. The Europeans didn't even look like they broke a sweat and stayed cool and collected for the duration of the game. That might have been the case for the first match, but in a reverse sweep, EG convincingly overpowered Team Liquid in both the following games. In neither of the losing matches, Team Liquid was able to gain an advantage or grasp on the lead, yielding everything to EG from start to finish. 
Evil Geniuses will continue in the Upper Brackets as Team Liquid will drop to Round 2 of the Lower Brackets to face off against one of the South American teams. 
Vici Gaming and Ninjas in Pyjamas went head to head for the second set of the day. NiP took a resounding victory off of the 4th place DPC ranked team, making their win look like a walk in the park with a flawless performance by Marcus "Ace" Hoelgaard on Naga Siren. ViCi Gaming struck back hard in the second match, declaring their overwhelming victory in just 22 minutes as Zhang "Paparazi灬" Chengjun and Zeng "Ori" Jiaoyang both executed perfect performances on their core heroes. With the deciding match on the line, both teams had solid drafts with chances to win or lose equally. NiP hit the ground running and immediately made their opening with strong fights and fast-paced action. In just about 30 minutes they took the barracks and claimed the game and series, inching closer to pulling their own 'vici gaming minor to major title'. 
Upper Bracket
Round 3 - Best of 3
Round 4 - Best of 3
Lower Bracket
Final
The action resumes tomorrow later next with two lower bracket elimination series.
MDL Disneyland Paris Major Format
Group Stage - May 4th - May 5th

Sixteen teams are divided into four GSL groups of four teams each
The top two teams advance to the upper bracket of the playoffs
The bottom two teams advance to the lower bracket of the playoffs
All games are Bo3

Playoffs - May 6th - May 12th

Sixteen teams play in a double-elimination format, with the final four days being in front of a live crowd
Eight teams begin in the upper bracket, eight in the lower bracket
All games except Grand Finals and Lower Bracket Round 1 are Bo3
Lower Bracket Round 1 are Bo1
Grand Finals is Bo5
MDL Disneyland Paris Major Prize Pool Distribution:

The total prize pool for the event is $1,000,000 split between all 16 teams. In addition to the handsome financial reward, teams will be awarded DPC points as well. 
1st place: $TBD + 4,950 DPC points
2nd place: $TBD + 3,000 DPC points
3rd place: $TBD + 2,100 DPC points
4th place: $TBD + 1,350 DPC points
5-6th place: $TBD + 900 DPC points
7-8th place: $TBD + 450 DPC points
9-12th place: $TBD + 150 DPC points
13-16th place: $TBD + 75 DPC points - beastcoast/Team Empire