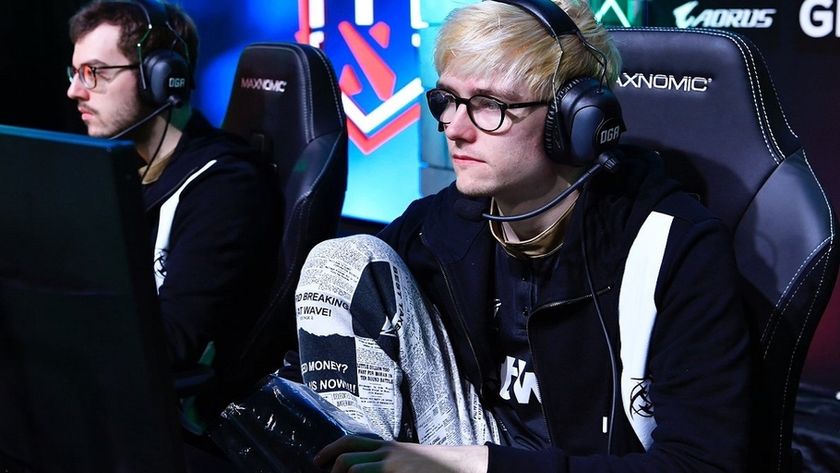 Ninjas in Pyjamas dominate first day of OGA Dota PIT Minor playoffs
Title image courtesy of DotaPit
Ninjas in Pyjamas are undefeated in the first day of the OGA Dota PIT Minor playoffs. 
With the playoffs in full swing, four teams buckled down to position themselves for a grand finals appearance. Out of the four teams to compete, Royal Never Give Up, Ninjas in Pyjamas, Forward Gaming, and Majestic Esports, it was the Europeans that outplayed and outlasted all the others. 
After a disappointing start to the event, Forward Gaming who had assumed the last place position in Group B came to the playoffs ready to play, and to win. The North American team completely dismantled RNG in a 2:0 sweep. 
The South American team that surprised everyone in the group stage didn't stand a chance against NiP who, by all indications, had decided to put all of their efforts in. Once the Europeans got started, there seemed to be little hope for Majestic Esports. 
Firing on all cylinders, NiP then moved ahead to face Forward Gaming for the first spot in the Upper Bracket Finals. Without hesitation or much of a challenge, NiP tore through Forward Gaming 2:0, each game lasting just around 30 minutes. 
NiP's victory has brought them one step away from the Grand Finals and gives them some time to recover and retool their strategies. 
Meanwhile, Majestic and RNG will face off against each other in the unforgiving best-of-one elimination series set to start on Saturday, April 27th. 
Forward Gaming will then face the winner of that series in yet another brutal one-game elimination series later in the same day. 
The action will continue tomorrow, April 26th at 12:00 CEST as BOOM ID take on EHOME. 
OGA Dota PIT Minor Format:
Playoffs

Double-Elimination
Lower Bracket Round 1-3 are Bo1. Grand Finals are Bo5.
Other games are Bo3.
OGA Dota PIT Minor Groups:
Group A:

 Ninjas in Pyjamas

 Royal Never Give Up

 Gambit Esports

 BOOM ID
Group B:

 Alliance

 EHOME

 Forward Gaming

 Majestic Esports
OGA Dota PIT Minor Prize Pool Distribution:

The total prize pool for the event is $300,000 split between all eight teams. In addition to the handsome financial reward, teams will be awarded DPC points as well. 
1st place: $125,000 + 120 DPC points + Spot to MDL Disneyland Major
2nd place: $65,000 + 100 DPC points
3rd place: $35,000 + 90 DPC points
4th place: $25,000 + 70 DPC points
5-6th place: $15,000 + 40 DPC points
7-8th place: $10,000 + 20 DPC points