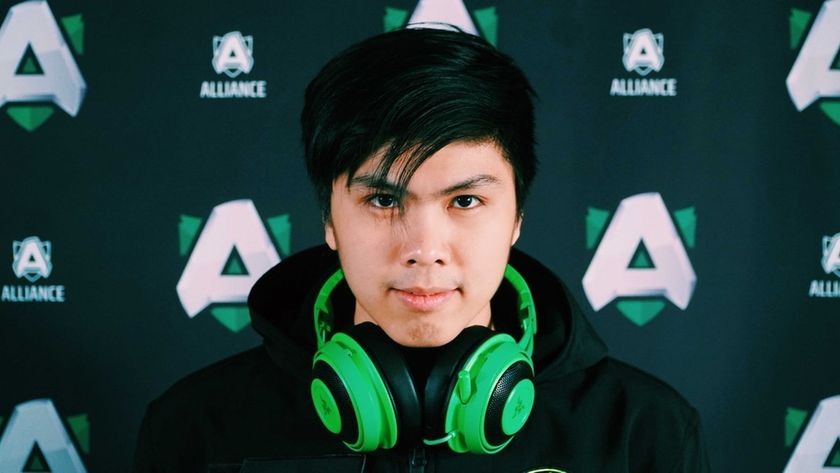 NiP, Alliance and BOOM ID round out OGA Dota PIT Minor 2019 lineup
Title image courtesy of Alliance
The last three teams to compete at OGA Dota PIT Minor 2019 have been determined. 
The OGA Dota PIT Minor 2019 qualifiers have come to an end and the last three teams have claimed their spots. 
BOOM ID cruised through the playoffs undefeated to claim their third 2018-2019 DPC season Minor appearance. The rising SEA team has been making waves and capturing attention on a global scale since they first showed up at Bucharest Minor. The team has been able to only gain a total of 40 points so far and sits in 30th place in the DPC rankings, but they have been consistent and humble, making them an underdog fan favorite. 
Europe clashed well into the night thanks to an unstable game client. Ninjas in Pyjamas took the high road, claiming their place through the upper brackets. After besting Kingdra they swept through Alliance and then Goblin Legs for the first spot. NiP is currently in 7th place and no doubt will be trying to secure the first place reward for a trip to the Major as they attempt to secure a TI9 invite. 
Alliance, who had been dropped into the lower brackets by NiP survived two brutal best-of-one elimination series before sweeping through Goblin Legs for the second slot at the Minor. Although Alliance is sitting in 14th place, just two spots shy of a TI9 invite, the game isn't over yet and they still have a fighting chance to move up in the DPC rankings with a win at the Minor. 
OGA Dota PIT Minor  Format
Group Stage

Two groups of four teams each
Round-Robin format
All games are Bo3

Playoffs

Double-Elimination
Bo3 Matches
Bo5 Grand Finals
OGA Dota PIT Minor  Prize Pool
The prize pool for the finals is $300,000 USD and 500 DPC Points. The winner qualifies to MDL Disneyland® Paris Major.
OGA Dota PIT Minor LAN event will be held in Split, Croatia between April 22 to 28. The Main event will take place at Spaladium Arena. Tickets are still available HERE.