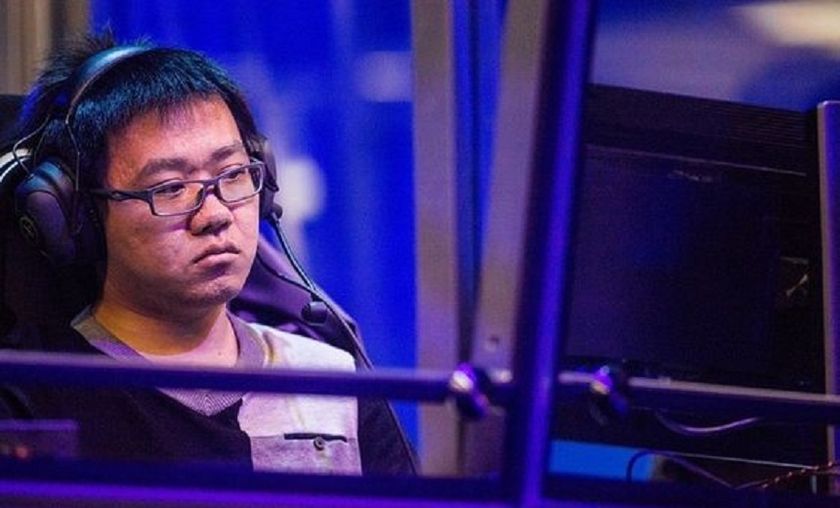 Consequential swap of Old Chicken between EHOME and Keen Gaming
EHOME and Keen Gaming have made a swap between Wang "old chicken" Zhiyong and Zhai "?"' Jingkai - relegating both teams to the open qualifiers for TI8. 
For the two plus years Wang "old chicken" Zhiyong has been a cornerstone of the EHOME organization, joining in September 2015. The Chinese player became part of EHOME only six months after making his professional debut with Energy Pacemaker and quickly began to create a solid reputation and success. It was with EHOME that old chicken claimed 4th place at the Frankfurt Major in 2015, participated in both Shanghai and Boston Major 2016 and took a commendable 5-6th place at TI6.
With little to no results worth noting on the grand scene for the Pro Circuit 2017-2018 season, EHOME took 5th place at MDL Macau after Valve giving a nudge to the tournament organizers to invite the team due to being left out of the qualifiers thanks to a previous ban from ACE Chinese governing body. 
Keen Gaming has had a quiet presence in the regional scene but managed to make an appearance at ESL One Hamburg 2017, taking 5-6th place at the end. 
The swap comes with a significant consequence as both teams will be forced to compete in the open qualifiers for a shot at TI8. With ViCi Gaming and Newbee already on track for direct invites, both teams most likely would have seen invitations to the regional qualifiers at least. 
EHOME's new roster:
Chen 'Cty' Tianyu

 Zhai 'Ying / ?' Jingkai 

 Zhang 'Zrd / Faith_bian' Ruida

 Xu 'Hym' Zhi

 Zhang 'y`/Innocence' Yiping
Keen Gaming's new roster:
 Yang 'MS' Yongjie

 Wang 'old chicken' Zhiyong

 Song 'dark' Runxi

 Liu 'Yoona' Xiangkun

 Jiang 'Tianming / ??' An