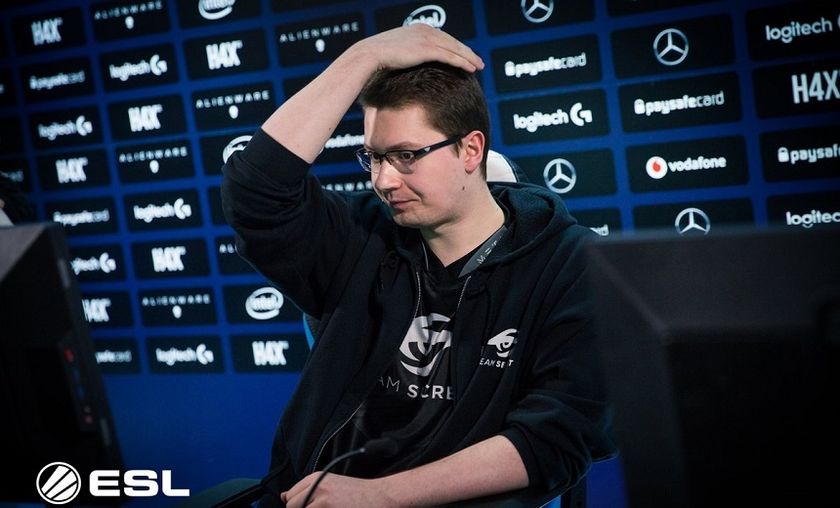 Newbee and Secret eliminated from ESL One Katowice 2018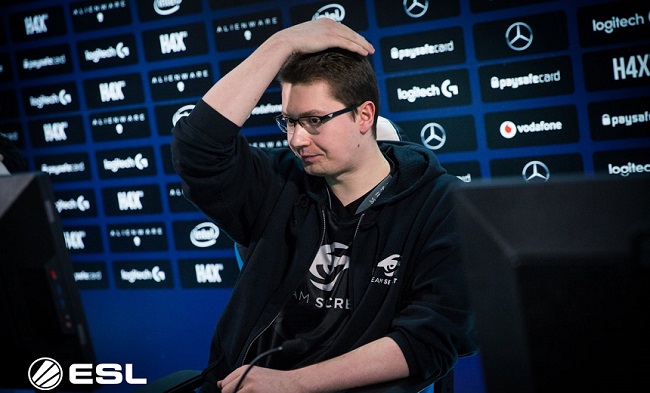 Photo courtesy of ESL
Newbee and Team Secret have been eliminated in the fourth day of ESL One Katowice 2018.
In an unexpected and rapid upheaval, Evil Geniuses had taken down the Chinese titans in a quick succession of dominating performances. A total of just over 37 minutes were played between both games - the shortest series of the event so far.
In the first game Evil Geniuses took control over Newbee early on in a very commanding manner. In 15 minute they had already taken down the first set of barracks and there seemed to be no stopping the NA train of destruction. Newbee did their best to stall out and slow EG's pace in order to regroup and find an opening but it was to no avail. By 20 minutes Newbee were forced to call out the 'gg' and give the first victory to EG.
The second game wasn't any better for Newbee. Ending in just over 17 minutes, Artour "Arteezy" Babaev ended the game with 10/0/3 KDA and 681 GPM. The unexpected loss for Newbee means their Katowice Major dreams were over before advancing to the playoffs and seeing the main stage. 
Evil Geniuses have now advanced into the playoffs and will face Virtus.pro on the main stage to compete in front of the live audience tomorrow, February 24th at 12:00 CET.
Upper Bracket
Round 2 - Best of 3
Round 3 - Best of 3
Lower Bracket
Round 1 - Best of 3
Round 2 - Best of 3
Round 3 - Best of 3
The first series of the playoffs got a head start behind closed doors as Team Liquid took on Team Secret in the quarter finals.
As the fans and panel got excited about an Marcus "Ace" Hoelgaard meepo, the panel curse seemed to strike again as the game quickly became very hard for Ace and Team Secret. Team Liquid started out very strong with a 4:0 lead in the first 8 minutes. It took 9 minutes before Team Secret were able to register their first kill on board but it came at the cost of three deaths. On a steady and solid roll, Team Liquid plowed through Team Secret in just over 27 minutes.
The second game was much more of what spectators were hoping for. A nailbiting and back and forth match showed that both teams were equally deserving of respect and the reputations that they spent the first half of the Pro Circuit 2017-2018 year building up. Team Secret had some spectacular clutch plays and moments, showing their feathers could not easily be ruffled by a devestating first game loss. Team Secret did their best to stall out the game, waiting patiently for Team Liquid to make a mistake to capitalize on, and when they did Secret pounced on it perfectly. In a climatic end, Team Secret had taken the victory and tied up the series, forcing a deciding third game.
The third match of the series Team Liquid gave Lasse Aukusti "MATUMBAMAN" Urpalainen his signature Broodmother hero, who started to get out of control quickly. Accompanied by an army of tiny but strong spiders, MATUMBAMAN was a force to be reckoned with. The last pick of Broodmother just seemed to own the game and Team Secret didn't have an answer to it and were unable to stop Team Liquid's assualt.
Team Liquid will now advance to the semi finals tomorrow, February 24th at 15:50 CET where ViCi Gaming is already waiting.
Round 2 - Best of 3
Round 3 - Best of 5
Playoffs
Playoffs will be played between February 23rd and 25th
Single Elimination brackets
All series are best-of-three
3rd and 4th place playoff will be held prior to the Grand Final on the 25th
Grand Finals are best-of-five