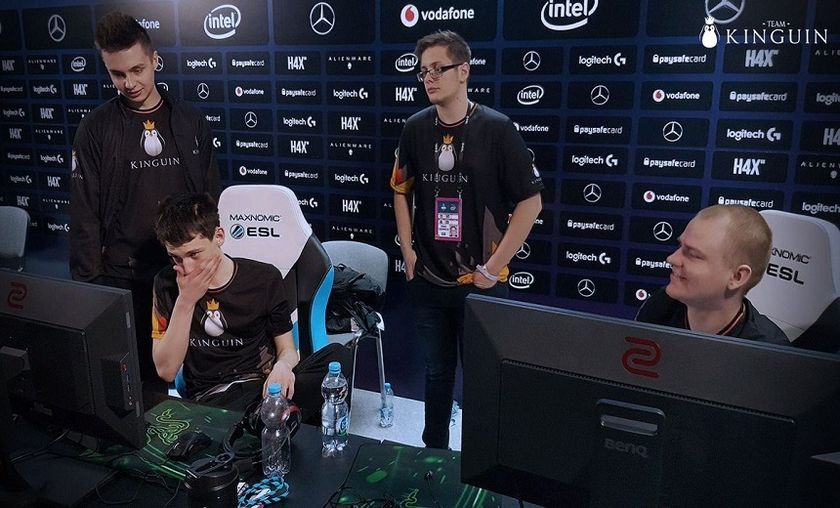 Kinguin land among LGD, Secret and Fnatic in the upper brackets for ESL One Katowice 2018 Group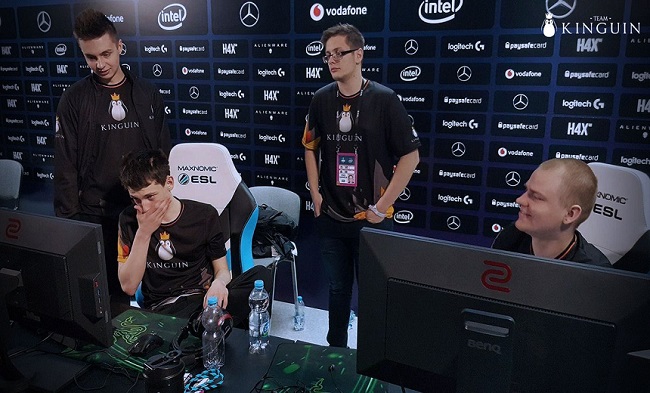 Team Kinguin, LGD Gaming, Team Secret and Fnatic have gained the upper hand of ESL One Katowice 2018 Group B as they advance to the group stage semifinals. 
All of the matches played today for the ESL One Katowice 2018 Group B participants were quick, best-of-one opening series. Four teams advanced to the semifinals and the remaining four teams were left to fight for their tournament lives in the lower bracket elimination series set to take place tomorrow. 
Team Kinguin rose to the occasion, taking down Newbee as they edge one step closer to their dream of a Pro Circuit Major in front of their hometown fans. The Polish squad took down the Chinese titans in only 28 minutes with a heavily one-sided affair. Fans will be watching with bated breath as they continue to advance through the group stage as they take on Fnatic in their next battle. 
Fnatic went head to head with the newly revamped Natus Vincere roster. What started out as looking to be a good start for the Ukranian based team, didn't last long as Fnatic kept on their heels and eventually overtook them. At least twice, the SEA representatives looked like they were going to lose their grip on their lead, but managed to always bring themselves back rather quickly and sealed in their victory about 48 minutes into the match. 
LGD Gaming knocked Evil Geniuses out of the park with their dominating performance. Lu "Somnus?M/Maybe" Yao had a flawless performance on Dragon Knight. Although Evil Geniuses seemed to be outdrafted, the NA team had tried to keep pace with their opponents, but a poor team fight and failing to hit their crucial timings allowed for LGD to maintain the control with relative ease, ending the match in only 26 minutes. 
Team Secret always maintained the upper hand against Infamous. It took until about 30 minutes before the Europeans were able to run away with the lead, leaving the South American players in the dust, unable to even think of catching up. 
Upper Bracket
Round 2 - Best of 3
Round 3 - Best of 3
Lower Bracket
Round 1 - Best of 3
Round 2 - Best of 3
Round 3 - Best of 3
Evil Geniuses, Newbee, Infamous and Na'Vi will fight to keep their ESL One Katowice 2018 dreams alive in the best-of-three elimination series tomorrow. 
ESL One Katowice 2018 Group Stage format:
Group Stage will be held from February 20th to the 23rd:

Two eight team, double-elimination groups
Top teams from each group advance directly to the semifinals of the playoffs
2nd and 3rd placed teams advance to the quarterfinals of the playoffs