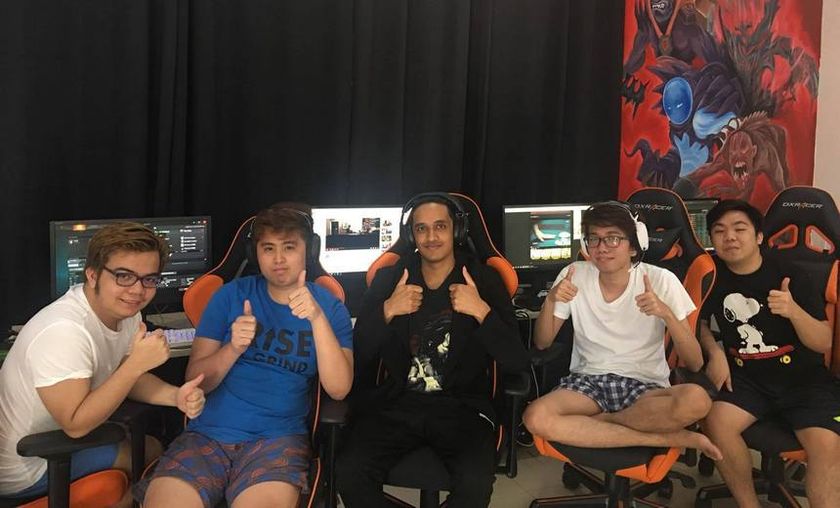 Execration and TnC first SEA esports teams granted professional sports license
Execration and TnC Gaming have been the first to be awarded the professional sports license by Games and Amusements Board of Republic of the Philippines (GAB).
The two SEA teams had a seemingly much easier time than anticipated in obtaining their visas for The International 2017. Last week both teams had reported everything was settled without so much of a peep of any problems surfacing on the social media or community forums. The smoother sailing was in stark contrast to last year's attempt when both TnC Gaming and Execration's  initially had their visas were initially rejected and only approved in the final hours with active assistance coming in from Valve and Senator Bam Aquino (the Chairman of the Senate Committee on Trade, Commerce, and Entrepreneurship and the Senate Committee on Youth, in the Philippines). Only last month Clutch Gamers missed the Dota Summit 7 when the team was denied visas.
In all likelihood, the team's relative ease is thanks to the elevated status they have received as athletes. 
Games and Amusements Board of Republic of the Philippines (GAB) is a professional license awarded to traditional athletes that allow them to compete. The process and criteria will be the same for esports applicants as it is for their sports counterparts.
GAB chairman Baham Mitra has made a full commitment to ensuring that players will receive the support they need for competitions and views the acquisition of the license as a way to protect their rights and interests as athletes.
"
Whether in international, mainstream or local tournaments, GAB will play its role, not only to regulate but also to assist the gamers in any way we can. That is our mission here in GAB (...) We expect to come up with more specific, responsive, in-depth and relevant supervision and regulation for e-sports. We are trying to catch up on this and we will consult with stakeholders not only to bring us up to speed but also to enlist their cooperation. "
According to reports it was the Presidential Communications Operations Office (PCOO) that initiated the meeting between the teams and GAB. A giant step for the esports community and heavy nod from the local government.
The International 2017 will kick off the group stage in only one week on August 2nd in Seattle, Washington.  Eighteen teams from around the world will compete for a slice of the record breaking $22 million dollar prize pool.