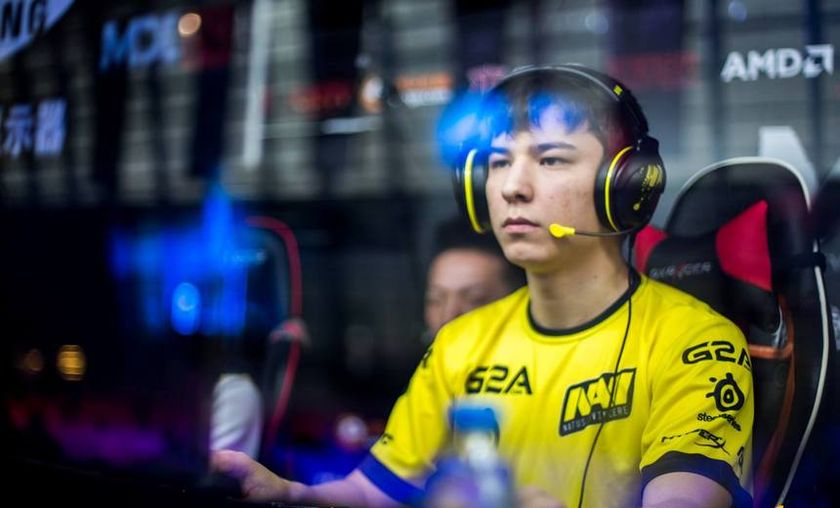 SoNNeikO relocates Na'Vi to Croatia for the DotaPit # 4 LAN
The European qualifiers for the first LAN event of DotaPit are half way done - with Na'Vi grabbing the tickets for Split, Croatia after their last game series in group B.
The last roster change decision after Starladder|i-League at the end of January brings Na'Vi in as the first qualification for a LAN tournament in 2016. Victor "GeneRaL" Nigrini was taken as a tryout for the Ukrainian team on January 26th and with him in the offlane Na'Vi registered a 69% win rate ratio in the month of February.
What better way to prove himself worthy than by contributing to the team's qualification for a premiere LAN event?
Before the last series in group B, Vega Squadron was leading the group with 10 points accumulated but not safe at all because of their 0-2 loss in their direct confrontation with Na'Vi.
A drawn score against Team 99% for Na'Vi would have been sufficient to snatch the qualifier spot from their Russian friends and Na'Vi managed to do just that tonight.
In the opening game of the series versus Team 99%, Natus Vincere chose to go with a heavy ganking oriented line-up based only on heroes with impact in the early game stage and no viable option for a late scenario. 99% noticed the opportunity and decided to draft a carry Spectre and a mid Outworld Devourer combined with good roaming supports to punish Na'Vi's aggressiveness.
Bans
* This player was a stand-in for this match
Benefiting at maximum from Dendi's damage aura and using SoNNeiKO's relocate with maximum efficiency Na'Vi played a push strategy and only 12 minutes into the game four of 99% towers were already down.
A secured Roshan fight at the 14 minute mark enabled Na'Vi to start the high ground push and force engagements. Really good teamfight discipline from GeneRaL's Batrider won a decisive fight in the mid lane and allowed Na'Vi to take the first lane of barracks. A few moments later they made a final push in the top lane and got themselves a booked trip for DotaPit Season 4 LAN event in March this year.
Team
M
W
D
L
P

5
3
1
1
10

5
3
1
1
10

5
3
1
1
10

5
3
0
2
9

5
1
1
3
4

5
0
0
5
0
Matches and results
The other European qualified team for the event is not decided yet but one thing is sure, it will be another CIS representative.
For now Team Empire is in the first place in group with 9 points followed by Team Liquid and Tornado.rox, both with 7 points. Liquid had finished all their series and lost any chance to qualify but Tornado.Rox can still do it in the last series left to be played.
Hellraisers will be their opponents and they need a 2-0 victory to secure the three points that will put them ahead of Team Empire.The final act at DotaPit qualifiers will take place tomorrow, February 15th at 20:00 CET.