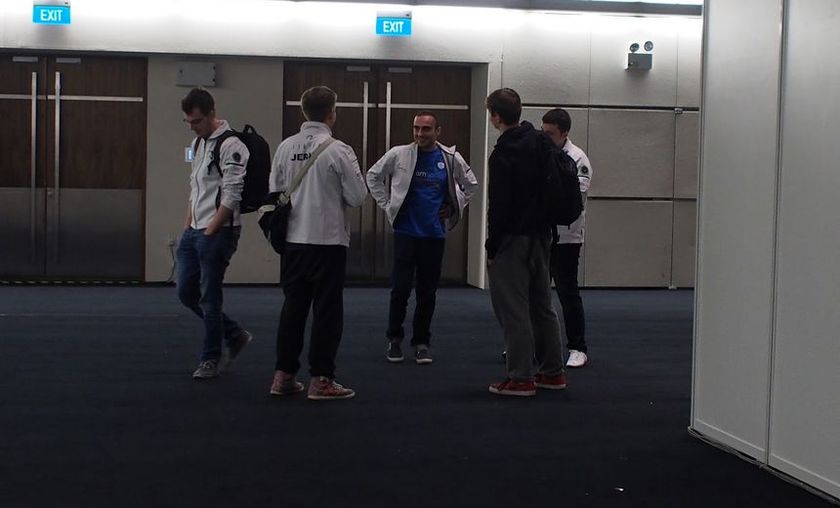 Team Liquid Eliminates Digital Chaos in the Nanyang Championships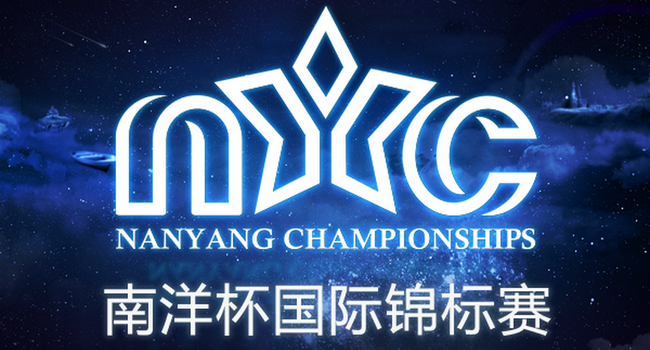 Digital Chaos faced off against Team Liquid in a Best-of-one in the lower bracket on the third day of the Nanyang Championships, the loser of this match will be eliminated from the tournament.
Digital Chaos opened up with the most popular offlane hero at Nanyang – Slardar. Whereas Team Liquid opted for Shadow Fiend and Winter Wyvern in the first phase, and Dazzle, Necrophos as their choice in the second phase. With Gyrocopter and Queen of Pain from Digital Chaos, it was obvious that DC wanted to be aggressive in the mid-game with blink crush and Call down, at the same time preserve the late-game potency. Team Liquid's lineup was more protective with Winter Wyvern, Dazzle, Necrophos, and Earthshaker.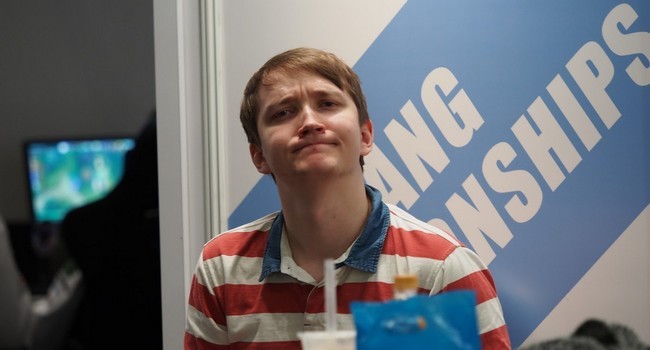 Lasse 'MATUMBAMAN' Urpalainen, picture courtesy of Nanyang staff
Digital Chaos's last pick Keeper of the Light was really a gamble for them. If KotL was uncontested, he would have an early Aghanims Scepter which would be a huge problem for Liquid. However, because DC has this greedy support in the jungle, their laning stage would be severely disadvantageous. And the latter proved to be the case as DC lost all three lanes. However, a greedy attempt by FATA- to take the stacks in the jungle gave DC the opportunity to retaliate, as they secured a kill on the Shadow Fiend.
Liquid attempted to apply early aggression with the sustainable nature of their lineup, whereas DC's gameplan to look for fights with the Call Down seemed unsuccessful. It seemed that DC's only chance to stay in the game was to make use of the Blink Dagger from Slardar, and this plan worked wonders with a smoke gank coming out at minute 17, Liquid was caught off guard by the blink and was team wiped by DC. However, subsequent sloppy plays from DC allowed Liquid to fully recover grabbing Roshan and many other pickoffs from DC.
Things began to go downhill for DC as they were unable to assure any advantages during the mid-game whereas Liquid was able to enlarge their advantage with optimized itemization and team fight execution. 31 minutes in, as DC lost three heroes due to a successful gank from Liquid, they've lost all their power to defend their high ground. 33 minutes, DC called GG and were eliminated from the tournament. Liquid will move onto the second round of the lower bracket facing Virtus Pro in another Best-of-one series.