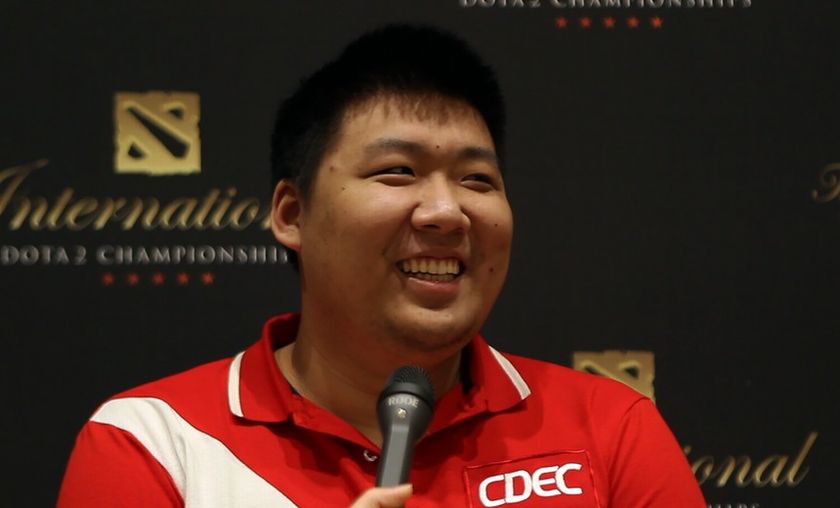 CDEC and EG secure top three at TI5
Third day in KeyArena finished with the two BO3 series from the Upper Bracket and featured yet another surprising victory from CDEC, the wildcard winners. The victory has secured CDEC more than two million dollars in prize and a spot in the top three.
After their astonishing performance in the tournament so far, CDEC Gaming had to overcame their masters LGD Gaming in order to secure a spot in the Upper Bracket finals. The students versus teachers encounter was a CDEC showcase of their impeccable playstyle and team fights executions as they stormed over LGD with a straight forward 2-0 victory, both games being closed around the 35 minute mark.
Evil Geniuses were close to sharing LGD's fate after losing the first game to EHOME; EHOME had a dominant performance which saw them giving up only three kills to the boys in blue, partially due to yet another amazing Storm Spirit from Cty, who found kills all over the map. Suma1L on the other hand finished the game with only one kill on Queen of Pain.
But the North American powerhouse bounced back in the second game with a super aggressive lineup and a Techies pick that made all the difference, due to the Techies's map presence and the constant threat he posed through his mines. This pick in game two made rOtk to ban the bombing terror in the third game.
Pushed into a last decisive game EHOME relied on their main strength, their teamfighting ability, drafting a heavy AOE lineup in an attempt to annihilate EG's paper thin heroes. Despite a solid plan by EHOME, it was Suma1L's turn to steal the show with a beyond godlike Windrunner that controlled all the lanes and showcased the power of the hero with a four man wipe in EHOME's base and unbelievable Shackleshots that sent the Chinese into Lower Bracket; this stellar performance secured EG's presence in the top three at the International 5.
Headline photo by Vulcun
---
More content on GosuGamers