ChuaN: "We will take one step at a time"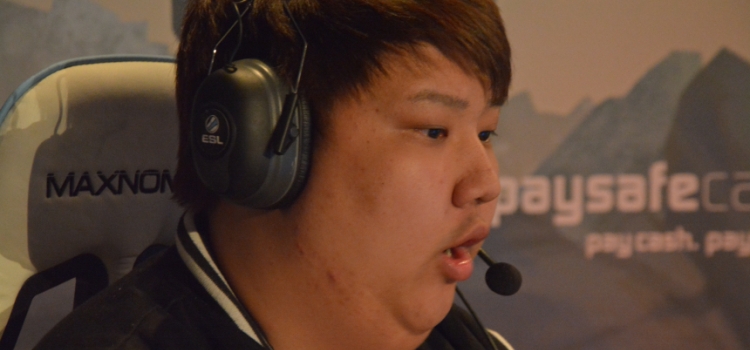 So Chuan, how are you feeling after the groupstage?
Obviously I'm not very satisfied because our result in the groupstage was not that good.
Prior to this interview, I talked to several people and they said that iG is actually performing well in training but in tournament instead, you guys underperformed. What is the reason for that?
Our team is not very stable and we had to play against the team that we fear the most (Secret). It is not very good because we are not a very stable team and we need to create some tempo at the start so we can go further. So, playing Secret and LGD in the groupstage is not very good for us.
Do you think any other teams underperformed in the groupstage?
I think Vici Gaming. I didn't expect Vici Gaming and us to place so badly in the groupstage.
Tell us more about the game against C9 where you lost to them without a single kill. How did it affect the morale of the team?
Every team that gets beaten like that will sure to have their morale affected but as long as we are able to adjust it back, then it is okay. Our adjustment so far is good and we will see how we perform in the main event.
In any case, you guys are currently in the lower bracket and will be facing MVP.HOT6 in the first round. The first round is a very dangerous place because it is best-of-one. You guys are the favourites obviously but assuming that you lose in the first round, then its over. Are you feeling nervous over that?
I think I will be very sad because we formed this team to compete in The International. Playing at the level we are playing, I feel sorry for ourselves, our family, our fans who have supported us so far, iG's owner, iG's sponsors and all the staff.
Are you confident going into the match against MVP.HOT6?
Of course! I feel very confident no matter who we face right now.
We have two days of rest before the main event begins. What is iG's plans in the next couple of days?
Prior to this, we scrim mostly against Chinese teams and we don't have full understanding of the western playstyle. I think we will try schedule some training against western teams and try to absorb their playstyle. 
There is obviously a difference between the western playstyle and the eastern one. Tell us what you think is the biggest difference between the region?
Chinese teams tend to be more stable and defensive but it is an offensive meta now. Like what I said before, if you don't attack, you are just opening room for your opponent to attack and it is always better to be the attacker.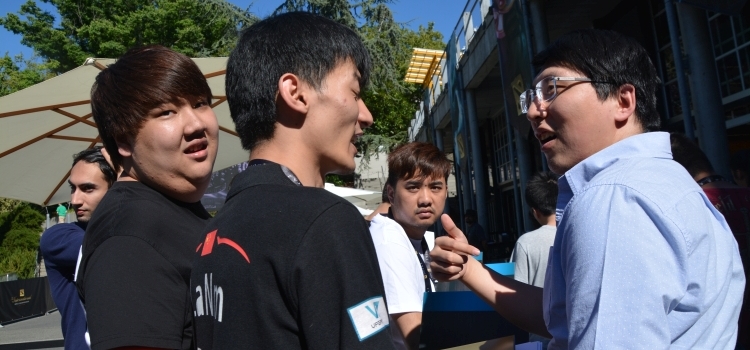 What do you think about CDEC's performance in the groupstage? Did you expect them to play so well?
I think they are very good at playing their own style. They are basically playing the same as they were in their training and if Vici Gaming and us can bring the same performance in training to the main stage, we should be better than them.
I think it is very known that it is hard to climb if you start from the lower bracket. Does your team have a new aim on how well you want to finish this year?
After the groupstage, I think we have no specific target and we will take one step at a time. Whoever we face, we will beat them.
I believe in an interview with Valve, you mentioned that you would want to retire after The International 5. Can you tell me why?
If I am not able to team up with players like BurNing and Ferrari, the players I want to play with after the tournament, I will most probably retire. 
Are you taking a break or are you retiring for good?
Well, if it is not the players I want to play with, I will retire for good.
Do you have any plans after you retire? Are you going back to Malaysia.
I'm not sure yet, I just want to focus on TI now.
Who do you think will be top three in The International this year?
Inclusive of ourselves? If inclusive, then Secret, EG and us.
Going into the playoffs, which team do you think will be the most difficult for your team to face?
Secret I suppose, their playstyle is a direct counter to us.
So, we are going to the Secret Shop shortly after this interview, do you have anything specific you would like to buy?
I think I will buy the plushies. I am a collector and I would like to buy all of it and keep it in my house.
How much did you bring?
About $1,000. I will go and see and buy whatever I think is nice.
How the hell are you suppose to bring those home?
I think my luggage has enough space since I am just buying those small plushies.
That is the end of the interview. Is there anything you would like to say to your fans?
Thank you to our fans worldwide especially during these dark times, they continue to support us. We will try our best because we have no way to go except moving forward.
 

---
More content on GosuGamers