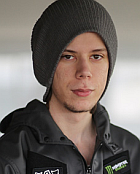 Star Series X : Team Tinker snapping at the heels of Na'Vi, Alliance to be tested
With many more games still to be played, we take a look at the current standings as well as up and coming exciting matches to watch in the Starladder Season 10 EU Qualifiers. 
Starladder is always one of those tournaments that brings about epic battles, incredible upsets and just fantastic moments in Dota2. Na'vi showing a very impressive start to the tournament as mentioned in our last update, have yet to be caught up by other teams in the EU. We have though seen some very impressive performances from the newly established Team Tinker, who recently beat Alliance in a 55min marathon of a game whereby Team Tinker's superior late game and push ability brought them victory. Also taking a win off Album Sheet, Team Tinker sit second on the log with an excellent 6-1 W/L rate. 
Alliance though, are seeing some progress, with a current W/L of 4-2 as well as getting a strong victory over Team Empire. This game especially, saw some very different drafting from Alliance, where they ran a core Jakiro on Loda and a support Sven that produced a game full of fights and exciting dota,a truly great game to watch. Alliance have more than enough space to climb to the top or at least stay in the qualifying zone.
Virtus.Pro are the only unbeaten team, while only on 2 games played thus far, it will be very interesting to see how well they perform as they have currently been giving some truly strong performances. Secret Team & Power Rangers are also currently sitting in a good position with only one loss each in their three games played. Both MyM.Dota2 and Fnatic are yet to play a game, the latter only kicking off their qualifiers on the 19th of September. 
Team
M
W
D
L
P

14
13
0
1
13

15
12
0
3
12

14
10
0
4
10

15
10
0
5
10

15
9
0
6
9

15
9
0
6
9

15
8
0
7
8

15
7
0
8
7

15
7
0
8
7

15
7
0
8
7

15
6
0
9
6

15
5
0
10
5

15
5
0
10
5

15
4
0
11
4

15
4
0
11
4

15
3
0
12
3
Matches and results
In the next couple of days we will be seeing the most action from Alliance and Cloud9, playing three games a piece. The highlights of these encounters most likely to be Cloud9 vs Hellraisers.Dota2 as well as Alliance vs Power Rangers. 
Action kicks off again tomorrow with Secret Team up against Hellraisers.Dota2.
Headline photo by Alliance