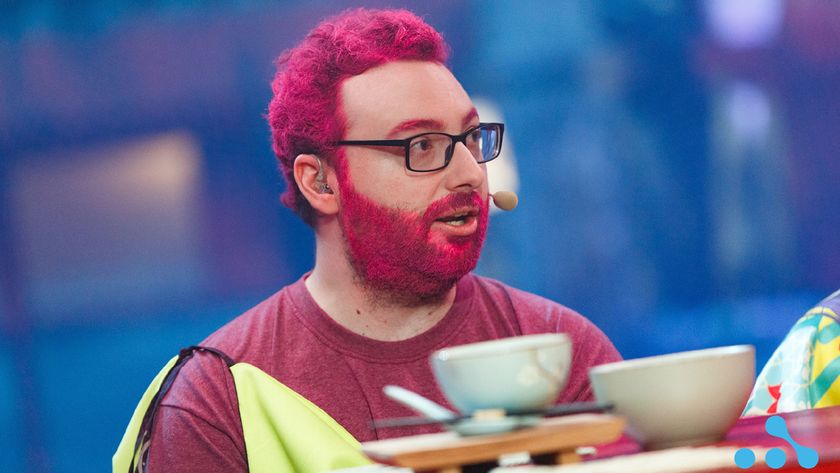 Interview with SUNSfan: "Synderen is my favorite person to cast with"
Image: WePlay Holding
GosuGamers caught up with SUNSfan to talk about his return to casting on the big stage, his chemistry with Synderen, and upcoming Dota 2 casters. 
After what has been a long time, the Dota 2 community got to see Shannon "SUNSfan" Scotten back to casting a Major when he travelled to Kyiv to cast the WePlay AniMajor.
While he is amazing at coming up with terms like 'GabeN level shellacking', it turns out he's also just as good with interviews.
GosuGamers caught up with him to talk about getting back on the big stage after a long time, his dynamic with Synderen as a casting duo and how the current DPC system has affected upcoming Dota 2 casters, amongst other things.
__________________________________________________________________________________________________________________________
Hello SUNSFan! Thanks for taking the time to do the interview. How are you doing? Are you back in the United States after the Major and ESL One Summer?
I'm good! Got back home around a week ago and still a bit jet-lagged. I didn't realize how much worse jet lag gets as you get older. But either way, happy to be home as I was gone for the longest stretch of my career.
It was quite a long time with the two tournaments! And you got back in perfect time to see the Suns make it to the conference final, eh? Do you think they can go all the way?
This might not age well, but the Suns are actually looking horrible since Chris Paul came back. I am fully expecting them to lose in a heartbreaking fashion. If you've been a Suns fan long enough, you come to expect these things.
I'm just going to assume you're saying that about the Suns so as to not jinx them! I hope your expectations are proven wrong, and they can get the job done.
Let's get to the Dota 2..it was your first major as a caster/analyst since the Supermajor in 2018, if I'm not mistaken. How did it feel getting back after nearly three years? What do you think has changed all this time?
Yeah, it has been forever since I've casted a lot. Definitely went through some dark times, but I've been trying to grind my way back. I had a lot of rust going into the Kyiv Major, but that will naturally start to shed once the consistent casting begins. Overall, it was a lot of fun being able to cast with Troels "Synderen" Nielsen at the Major, and later with Dominic "Lacoste" Stipic, Andrew "Jenkins" Jenkins, and Kurtis "Aui_2000" Ling at ESL One Summer. As far as what has changed, I'm not sure if it is because I've been away so long, but the reception Synderen and I got to our style of casting blew me away! I know it's not exactly the standard to have a conversational cast, but it seemed to be better received and less polarizing than before. I can't speak for why that is, but I'm just happy I can continue to do things the way I want, because it's more fun that way.
Maybe a bit of rust, but on the whole, you seemed to have amazing chemistry with Lacoste and Aui, but more specifically, Synderen!
Any particular reason(s) why we didn't see you in the interim period?
I've talked about it before, but I had a death in the family during the Super Major in China [in 2018], which destroyed me. Following that, not getting invited to TI8 was a bit of a punch in the gut. I was, however, invited to the first showing of Artifact at PAX. I kind of lost myself in that game for a while, and announced I'd be taking a bit of a break from Dota 2. It's pretty well known now that Artifact crashed and burned, but I don't really regret anything. I definitely needed something to take my mind off things. On a side note, I'm not sure if people realize the importance of getting invited to The International as a part of the talent crew. It's not really about the money, but more about the following months where third-party events exclusively invite everyone that was at TI. So from a talent perspective, that's about four to five months of dried up gigs (unless you are stupid enough to create your own like me). But seeing people invited that had zero association with Dota really made me angry at the time. Like I said though, I wasn't really in a good place. Since then, I've learned to not take things like that personally and to just focus on what makes me happy. Mental health needs to be prioritized over everything else.
I'm not sure if people realize the importance of getting invited to The International as a part of the talent crew
Mental health is, indeed, extremely important and I am glad to see you have put that dark phase behind you, and I speak for many others from the community when I say we are glad to see you back in the caster's seat. But you bring up a very interesting, and important point about how big an invite to TI is for casters. I've spoken with a lot of players about the new DPC system, and most of them agree that the league system has helped new players come to the fore. Do you think it also benefits upcoming talent?
Yes, for sure. Being a talent in the Dota 2 scene has always been quite a volatile vocation. The DPC Leagues, albeit not perfect, provide a ton of consistency for us. Just knowing that you will be working semi-consistently throughout the year helps quite a bit. Also with six regions running simultaneously [and with two divisions for each],a lot of new talent can have an opportunity to prove themselves.
What needs to be done differently for tier 2 and tier 3 casters to have a better chance to make it in Dota 2?
I think the current system provides the best chance for newer people to break into the scene. If I were giving advice to people trying to achieve this, I would tell them to be different. Look at what the scene has to offer and try to improve upon it in some way. Even though Dota 2 coverage has been around for a while, it can still improve as long as people are willing to think outside the box.
If I were giving advice to people trying to break into the casting scene, I would tell them to be different
That is some good advice! Hopefully, budding casters can read this and take some inspiration from this. Coming back to your casting at the Kyiv Major and at ESL One Summer, most viewers loved you and the conversational cast. Was that something you had prepared for or just something that happened?
Anyone that has casted with Synderen has good chemistry with the man, because he is an S-tier talent. But we definitely have a special dynamic, the two of us, and I think our casts have become even more fluid over the years because of the podcast we host together [We Say Things]. In addition to that, being really good friends with someone definitely translates to a better cast.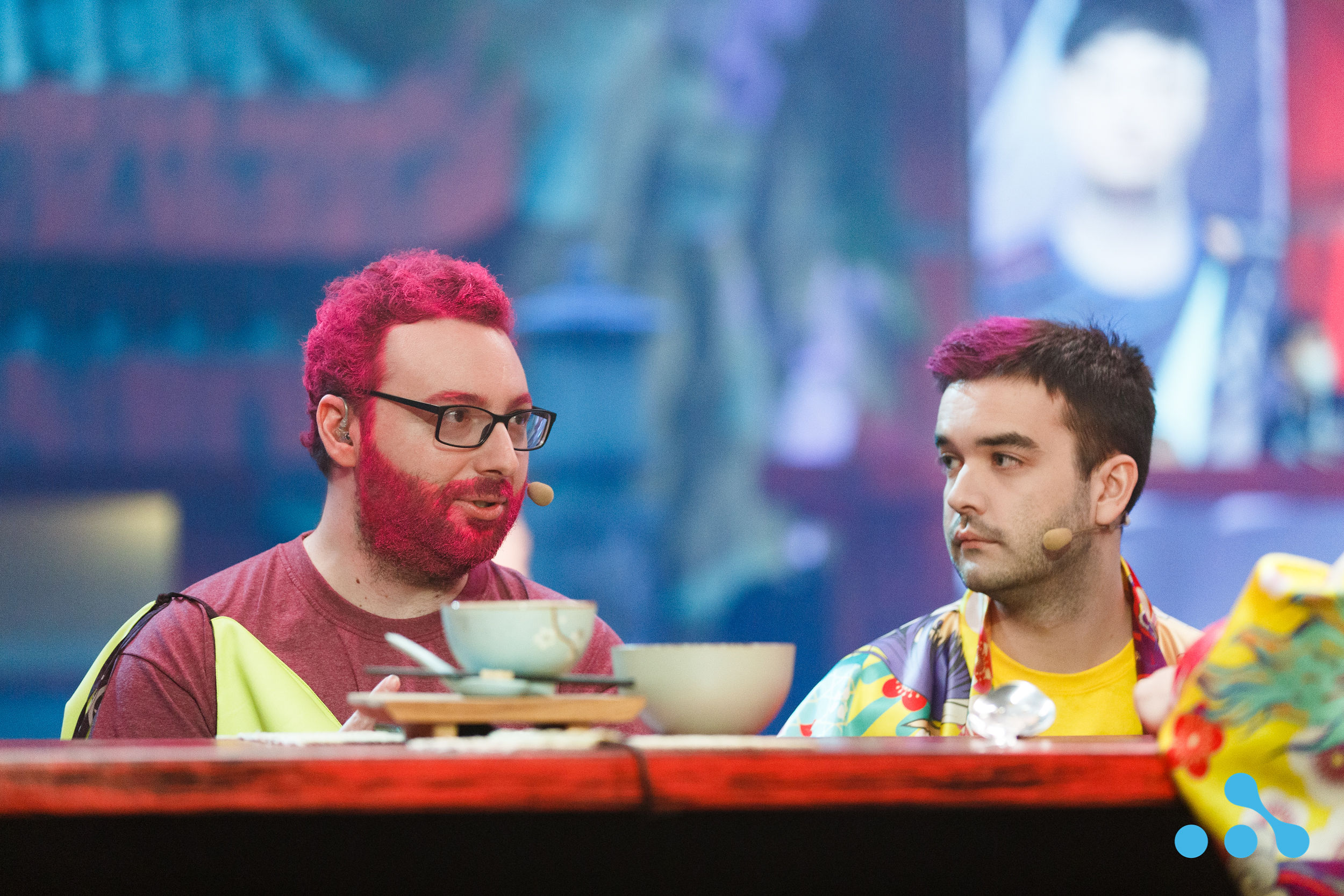 Personally, I feel you pair the best with Synderen. Do you feel the same or no such thing? Do casting pairs prepare together beforehand or is it more just figuring out the give and take in the game?
Synderen is definitely my favorite person to cast with, but I don't want to take away anything from my other co-casters. I had a LOT of fun casting with Jenkins, Aui, and Lacoste. When it comes to casting with Synderen, it just feels natural because we talk all the time, so setting each other up in an organic way becomes instinctual. But casting with new people is always an exciting challenge. It's all about finding what dynamic works with that specific person. Luckily for me, the talent at ESL was very easy to work with so there wasn't much of a transition needed. But to answer your question, I don't really prep with my co-casters beforehand. I prefer to just go in and adapt on the fly as I feel pretty comfortable doing so.
I hope we see a lot more of the two of you in the tournaments to come! Let's get to the meta - players have their favorite metas and patches. Do casters have anything like it from the point of view of casting? How do you like patch 7.29, as a player and as a caster?
I think generally, casters just want games to be exciting, but of course it always helps when a patch has a wide variety of heroes being viable. Personally, love this patch because of the Aghanim's Shards, which is a topic I can keep talking about. If I'm able to have a back and forth with my co-caster on theory-crafting the itemization on heroes, it makes things a lot more interesting for me.
You're one of the few in the scene who is a caster/analyst and also runs a studio. How big is the contrast between the two?
Third-party tournaments aren't much of a thing these days because of the current DPC format, so there is not much work from the studio perspective. But back when we were more active, it was certainly a grind. I had to divide time between the two, which just ended up hurting my casting career. That's not even including when I had to divide time while owning a team as well [Digital Chaos]. Sometimes, I just have too many projects running simultaneously.
Now for the most important question of this interview. What is the correct order of shellakings?
From lowest to highest, it goes:
Shellacking
Mega Shellacking
Monumental Shellacking
S-tier Shellacking
Gaben Shellacking
Gaben's Mustache Shellacking
Gaben's Top Hat Shellacking
You mentioned Artifact earlier - it seemed like an amazing game when it was released! Personally, I enjoyed it quite a bit as well. What do you think went wrong with it?
Too many to list! I think the original game was a lot of fun, but the monetization was never really tested, and the public perception hurt the game. I think there was a world where if they just fixed that portion of it while continuing to tweak the less-liked mechanics in the game, the original Artifact could have succeeded. Instead, they went back to the drawing board with Artifact Foundry. After playing Foundry, I actually liked it more than the original version of the game. It made the game easier for a wider audience, while still keeping a ton of complexity. The sad reality though, is that it didn't matter how good Foundry was because in the end, Valve repeated a mistake they had made in the past. When Counter-Strike Source was released, it basically split the Counter-Strike community between 1.6 and Source. This was in part because Source had a ton of issues that were eventually fixed, but the perception still remained. It wasn't until CS:GO came out with features like matchmaking/cosmetics that both communities finally united. With Foundry, Valve split the already small community even further, so there was no hope, to be honest. Having said that, Foundry is one of the best games I've ever played and I'm still quite sad they didn't actually commit to the long term.
The monetization of Artifact was never really tested, and the public perception hurt the game
What does SUNSFan like to do when not doing stuff related to Dota 2 (other than watching the Suns)?
I'm a very boring and introverted person. If I'm not playing or covering Dota (or watching the Suns), then I'm probably just playing another game. Right now, I really enjoy Valorant and Hades. Both are excellent games, with the former becoming an absolute beast of an esport. Aside from that, I love going to restaurants and movies, which I can finally do again now that I'm fully vaccinated.
Thank you for your time! Any shoutouts?
Thanks for the interview and thanks to all of those people who have supported me through the years. It's an absolute pleasure being able to do what I love for a living. I know my style isn't for everyone, but just know that having variety in the scene will only make it stronger.