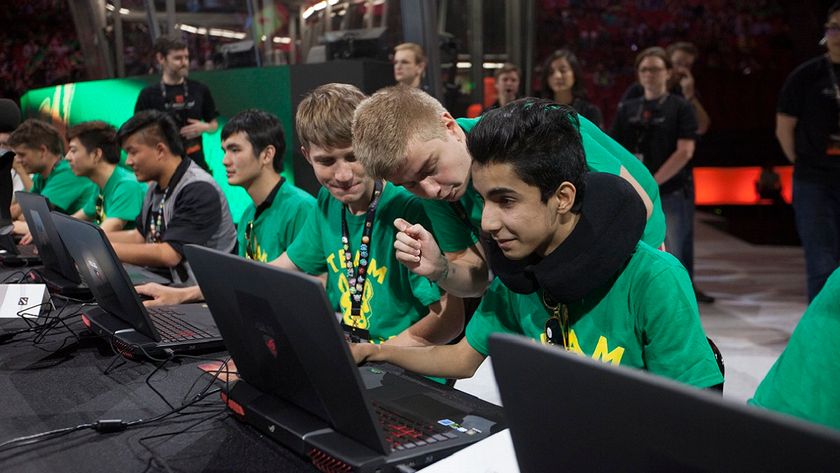 LF position 6; Is a shift in Dota 2 team composition necessary?
An increased need for stand-in players arose at ONE Esports Singapore Major. Is it time that organizations explore alternatives to the team composition? 
Major League Baseball has between 22-26 active players on their roster while only nine play on the field in a game. A football team typically has 25 registered players although only 11 players appear on the field and up to six or seven can sit on the bench as subs when needed. In American football there are four players listed as subs. And of course, this isn't including all of the staff which can then see numbers of 50 and upwards. 
Ok, comparing apples to oranges? Fine. League of Legends typically sees six or seven-player rosters with only five players being active at a time. Overwatch also allows six players on the roster. 
Still not close enough to home? Ok, how about this. CS;GO (a VALVE game) has six-player rosters and are allowed to change a player in between rounds. Some tournament organizers even let there be seven-player rosters, one of them being BLAST. 
But in Dota 2? Five. Five players on the field. Five players on the roster. Five players total. 
So what happens when there is a need for a substitute or a stand-in? Does a five-player roster make sense in 2021 between the pandemic, travel/visa restrictions, and well... life in general?
ONE Esports Singapore Major Alternate Team Rosters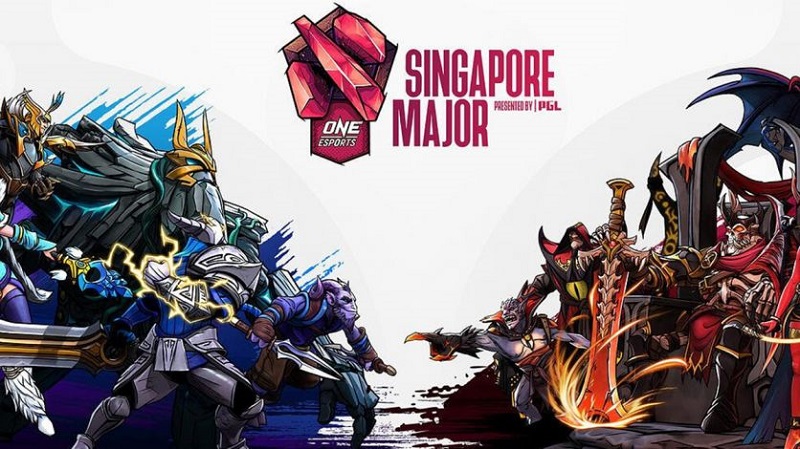 Five teams —T1, Team Nigma, Quincy Crew, Team Aster, and Neon— played the first LAN and DPC event over a year with alternate rosters. beastcoast and Na'Vi both were looking at using stand-ins as well, but beastcoast opted to pull out of the major followed by Na'vi due to complications regarding their stand-in situation. Virtus.pro was looking at potentially needing to adjust as well (they didn't). 
That means in all, eight teams were affected —almost 50% of the original lineup—thus becoming the 'stand-in major' with all sorts of compromised competitive integrity implications. 
The results 
The good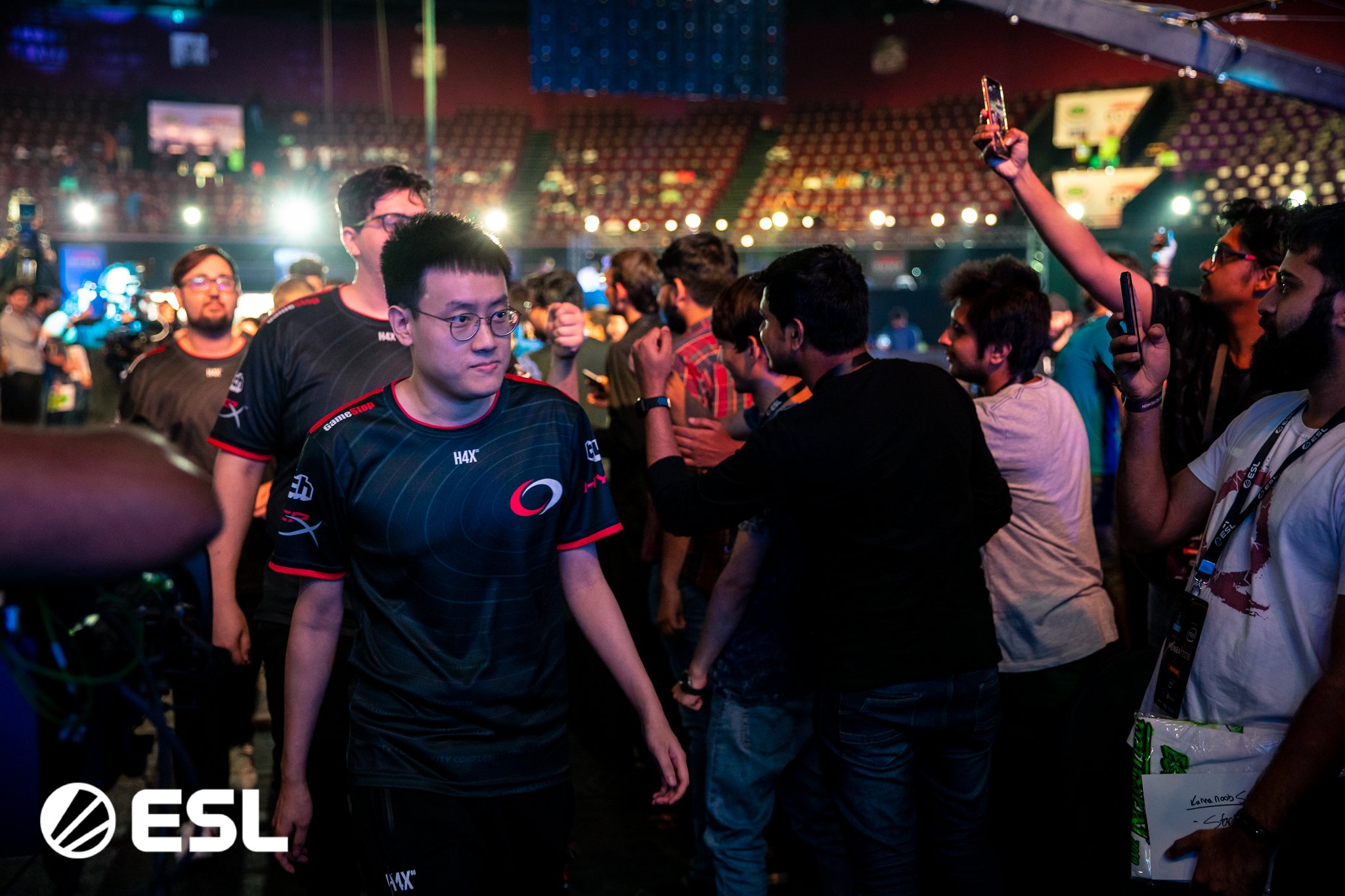 Image courtesy of ESL
Halfway through the Group Stage, OB Esports x Neon had to get Yang "Deth" Wu Heng to stand in for them as  Rafael "Rappy" Palo could no longer play after coming into contact with someone who had COVID-19.
Yes, Neon had to get a stand-in for their stand-in. However, that didn't stop them from stealing the hearts of spectators around the world. They first knocked out Fnatic and then Vici Gaming. Before being eliminated they were even able to take a game off of Team Secret. The fact that they were able to claim fifth/sixth place with not just one, but two stand-ins was quite impressive. 
The bad 
For the groups, Team Aster and Quincy Crew were knocked out relatively early. Assuming the 4th and 6th place ranks respectively in the group stage, both teams were relegated to the lower brackets for the playoffs. But that is where the buck stopped for both of them. 
Quincy Crew was overpowered by Virtus.pro 2:1. Though they surprised VP with a flawless IO pick in the first game, the hero was banned after and they were not able to find their footing for the next two games, bowing out in 9-12th place. 
Team Aster were the victims of the aggressive Peruvian Dota brought to the major by Thunder Predator and, unfortunately for them, their run also ended in the bottom 9th-12th slots. Anything lower than 8th place does not reward any Dota Pro Circuit points or a share of the prize pool. 
The ugly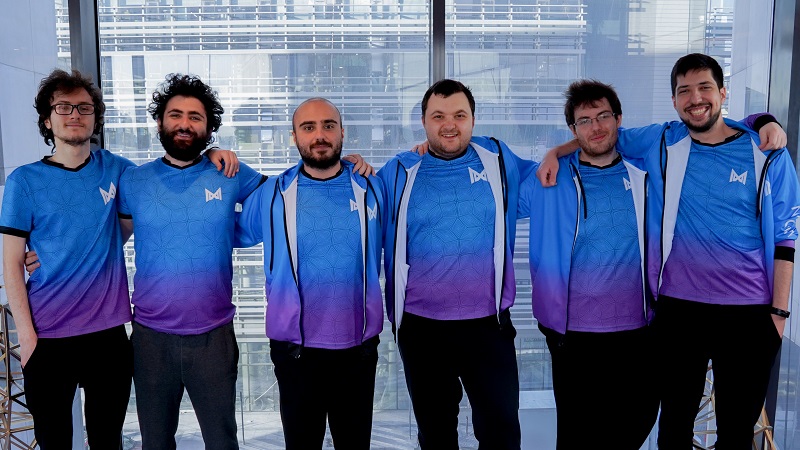 Image courtesy of Nigma
Team Nigma arrived at the ONE Esports Singapore Major with Roman "rmN-" Paley in place of van "MinD_ContRoL" Ivanov. Right from the start they struggled to find synergy and had ended up being eliminated in the wild card stage —a last-place finish and no DPC points or money earned. 
T1 was another Wild Card team that was forced to play with a stand-in and had a disastrous start (and finish). They ended day one of the competition without landing a single game victory. Though they took a 2:0 victory off of Team Nigma on day two, it was then followed up by another 2:0 loss and sent home packing with nothing to show for their time. 
Team Composition Alternatives
Right now Dota 2 typically is set up with just a five-man official roster. In order to mitigate unforeseen circumstances, perhaps the best option would be to explore new variations in the team composition. 
The position 6 player
beastcoast made the difficult decision to withdraw from ONE Esports Singapore Major. It was made prioritizing the players' safety, as well as everyone else's attending the Singapore Major, after the team captain, Steven "StingeR" Vargas was exposed to COVID-19 over the last week and he might have infected the whole team.
It was an incredibly heartbreaking moment for the team, as well as the fans. beastcoast secured their spot into the Singapore Major playoffs after a nearly spotless run through the six-week Dota Pro Circuit South America league.
The circumstance and outcome prompted the organization to take a look at their options to mitigate such situations in the future. As one of their options, they decided to field a 6-man roster, bringing an extra player on board. 
This will ensure that the team has the opportunity to practice with a dedicated substitute player as well as having the optimal player for the team locked in. 
When Nigama benched Aliwi "w33" Omar shortly after the ONE Esports Singapore Major they announced he would be their 6th player for the time being. 
Although w33 is free to negotiate and entertain other offers, while he is still under contract he will be expected to jump in at a moment's notice. His experience and extensive history with the team will allow them to make on-the-fly adjustments in case of emergency. 
However, not all—or even many—teams will have the financial ability to secure an extra player. A sixth member of the team will require an additional salary, extra equipment funded by the team and sponsors as well as increased costs of boot camp expenditures such as flights, food, PCR tests for travel etc.
This is especially true of unsponsored teams (for example in the case of Quincy Crew) and lower-tier teams that are aspiring to rise up. 
Dual role of coaches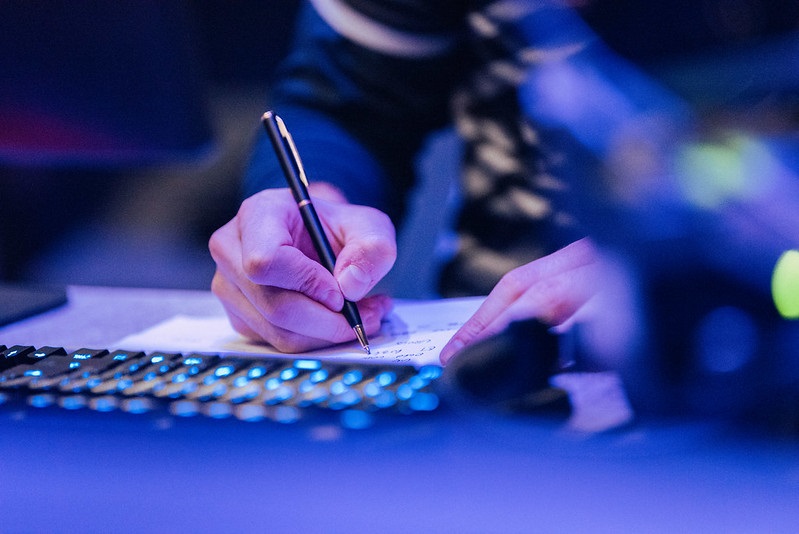 The majority of teams turned to their coaches to fill the role of the stand-in. 
Typically the coach has been involved with all of the training of the team from qualifiers to boot camp to the event. It would make sense and seem logical that someone that was hired to guide and strategize plays and drafts would be the best match for a stand-in role.
However, that is not always the case. 
Perhaps it is a case of "Those who can't do, teach." The coach might have on-point insight and leadership abilities but it doesn't always translate to in-game skills such as reflexes or micro ability. Sometimes it is about pressure or anxiety in the game setting. Other times they just have been out of the competitive role for too long. 
In other cases the coach tends to be more of an analyst, providing the team with stats and research on opponents or success rates. They focus on strategy formation for drafting or item builds but have less synergy in their playstyle or approach to the game. Not everyone plays in the same manner as another even within the same role. Not to mention that most times a coach might be a fit for one role, but not very adept at filling in for another role. 
This would mean that teams would need to start seeking out coaches that could fill the role of the coach and of (multiple) in-game roles. Did we mention they need to have extraordinary ability in both? Just a guess, but finding players that can satisfy all of that might be a bit hard to come by, but well worth it to do so. *ehm* Ceb *ehm*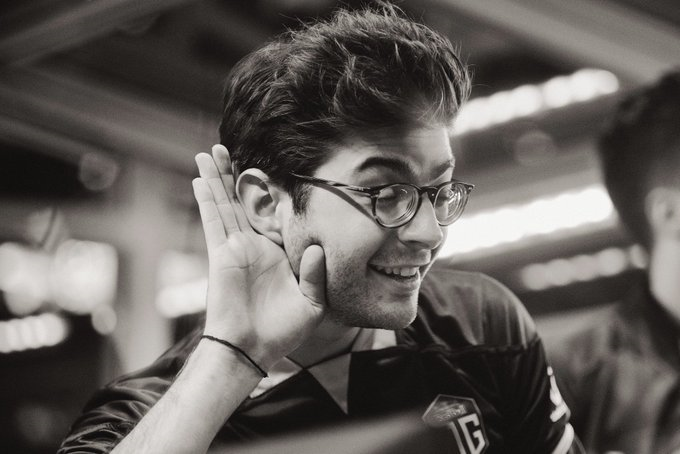 Officially registering 6 players
Whether looking at a coach or 6th player on the roster, right now the Valve registration page only seems to support a five-man roster. 
DPC Points and Stand-ins
Can a team play with subs?

Yes. During the league, a team must play with at least 4 of its 5 registered players (this will cause no penalty). Any team that plays a major with a sub will incur a 40% penalty on points earned from that tournament.
Although this is the official rule from Valve and they had not released a statement otherwise, sources tell GosuGamers that if a player/team presents an official positive PCR test, they will NOT receive any point deduction for using a sub. 
But that won't always be the case and as in the case of Team Aster, there are other reasons that a last-minute stand-in would be required. Unfortunately for the Chinese team, they still would have received the point penalty (which didn't matter considering they were not awarded any points). 
If a coach was considered a registered player or the team was able to officially register a 6th player this would at least allow each team to explore the various options and team composition alternatives.
Like all changes and evolutions, it certainly can take time to adjust to. There was a time that coaches were not considered a normal part of the team composition and tournament organizers were not paying for both managers and coaches to attend LAN events. Now, it is rare to see even unsponsored teams within the DPC not utilizing a coach in some capacity.