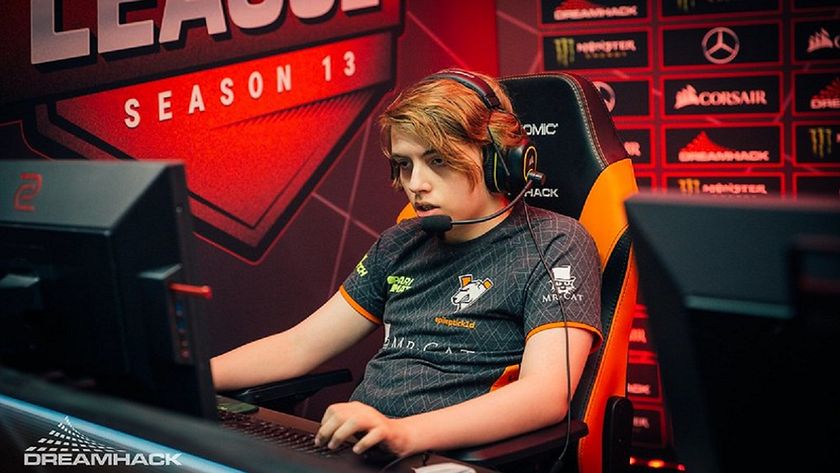 iLTW likely to stand in for Virtus.pro at ONE Esports Singapore Major
Title image courtesy of DreamHack
Due to health concerns, Egor "Nightfall" Grigorenko may not be attending ONE Esports Singapore Major with VP. Igor "iLTW" Filatov will stand-in at the event. 
Virtus.pro looked to be in their prime again during the DPC 2021 Season 1 League play. They were aggressive, they were solid and they were essentially flawless. 
The team grabbed the first seed after a 7:0 series record (14:1 in matches) which advanced them directly to the playoffs in the ONE Esports Singapore Major. 
Life was looking good and promising until a wrench was thrown into the well-oiled machine. 
Virtus.pro will still be headed to compete at the event, but potentially minus one player —Egor "Nightfall" Grigorenko. Nightfall (aka epileptick1d) has become ill and may not compete with the rest of his team. In his stead, Igor "iLTW" Filatov will assume his position. 
If that happens, it is expected that Virtus.pro will receive a penalty for playing with a sub per the rules:
Can a team play with subs?

Yes. During the league, a team must play with at least 4 of its 5 registered players (this will cause no penalty). Any team that plays a major with a sub will incur a 40% penalty on points earned from that tournament.
At least since the teams are headed to Singapore later than usual and in staggered succession, Virtus.pro is not expected to be leaving for another week. That gives them at least some intense practice under their belt as they need to adjust to the new synergy and potential gamestyle and some time for nightfall to recover enough to perhaps join them. 
The ONE Esports Singapore Major will be taking place between March 27-April 4th with $500,000 USD and 2,700 DPC points up for grabs.