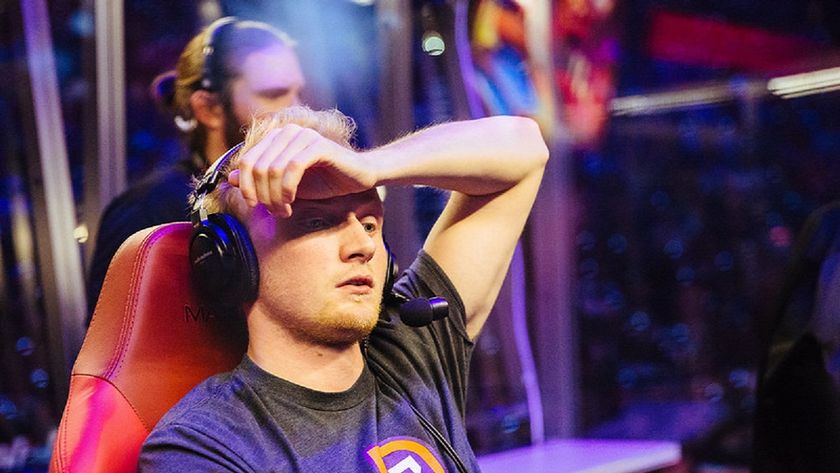 DPC 2021 Season 1 League wrap up; Who rose and who fell
The league portion of DPC 2021 Season 1 has (mostly) come to an end. Teams in all regions, with the exception of China, know where they stand moving forward.
After six weeks of league play and a weekend jam-packed with tie-breaker matches the DPC 2021 Season 1 has mostly come to an end. For all but China, who is now embroiled in their last week of league place, the Singapore Major and DPC 2021 Season 2 picture has come into focus.
The end results? Mostly expected with a touch of collapsed narratives and flipped scripts. 
The Exclusive Club
From six regions, 18 teams will head to Singapore for the first Major of the season and first LAN in more than a year. Six teams are headed directly to the playoffs, six to the group stage, and the last six will need to prove themselves and fight for one of two spots in the main event, group stage. 
The cream of the crop? No real surprises across the regions. Team Secret was the first team that locked in their playoff spot. They have been joined by Fnatic for SEA, Virtus.pro for CIS, beastcoast for SA, and Evil Geniuses for NA. 
The real surprises come in next. Some teams defied expectations in a positive way, either securing a place in the group stage or even besting some stiff competition (mostly in tiebreakers to boot) for a place in the Wild Card series. 
We are looking at you SEA and EU! 
Neon Esports, the rising SEA force, and  T1, the Korean-based newcomers turned heads as their flourished in the round-robin portion. They came into the season looking fully prepared and methodically overpowered their opponents. TNC Predator didn't even get a chance to compete in the tie-breakers and will need to revamp some strategies as they sit on the sidelines waiting for next season to begin. 
OG, Team Liquid, and Tundra Esports had to fight for the last Wild Card spot -- a battle that took two full rounds of tie-breaker series to determine which team was the last one standing. It was Team Liquid. Read that again. Team Liquid aka NOT OG. While some argue that OG doesn't ever show up until The International, they will need to make some big adjustments if they want to even GET to The International. 
Deep, but confusing. Let's just hope that cup holds together and doesn't leak out, emptying before it they get to drink from it.  
Lower Regulation 
Two teams per region in the upper-division leave with their heads hanging low. Though they do get a bit of cash in pocket for their efforts, they go down without any DPC points and a full season in the lower division. The road to TI will be hard for this group and without a doubt, many will make some big roster changes. 
Vikin.gg's off-season was filled with so much promise and hope that they were hyped to be part of the strongest region's upper echelon. Until they were no longer part of it. The roster change towards the end of the season, where Offlaner Tobias "Tobi" Buchner was benched and Maurice "KheZu" Gutmann stood in for the team, wasn't enough to help them keep a spot in the upper division and they head to the lower ranks. 
Team Empire might have one of the cheekiest and most meme-oriented 'twitter guys' but it wasn't enough to help the team keep their heads in the game and in the upper-division.  Just as the star power of Alexey "Solo" Berezin wasn't enough to keep No Techies in contention. 
Although Peter "PPD" Dager's return to competitive play has been sub-par, he and his SADBOYS were able to at least hold on to their spot for another shot next season. They AREN'T relegated to the lower division but it would be irresponsible reporting to ignore that they were ALMOST relegated there. 
Rising Status 
With two teams per region dropping their places in the upper-division, that makes room for two teams per region to rise up in the ranks. 
This opens the door of opportunities for them to not only make a bit more money, it allows for them to attempt to accumulate some DPC points and even gives a shot at the 2nd Major of the season. 
In the CIS region, it was a bit surprising. Not that Winstrike found a place among the higher division, but that PuckChamp, a stack of relatively unknown players had bested some more notable players and veterans, specifically the new lineup of HellRaisers, which had been very hyped up prior to the season. 
In Europe, it means fans of the Greek boys have a shot of rooting for them again as Brame has risen up, alongside Rasmus "MISERY" Filipsen and company's Hellbear Smashers. 
For most of the regions, this will be a chance for some of the tier 2 teams to potentially shine and inject some fresh blood into the league. 
Bottom Feeders
Sadly, two teams per region were completely eliminated from the leagues and will need to compete in the open qualifiers if they want another shot to compete in Season 2. For many, it was more or less expected. For others, some notable teams and names are among those at the bottom. 
Created a year ago by Danil "Dendi" Ishutin B8 has had zero noteworthy results -- still. Even after taking on board players from South America, the team was seeded into the lower division and ultimately ended up in last place. A painful sight to see. Dendi will need to go through open qualifiers and even then he will only be able to achieve another spot in the lower division. 
In SEA the same holds true for HOYO, comprised of Galvin "Meracle" Kang Jian Wen and Lee "Forev" Sang-don. These veterans are just out of luck and out of the race at the moment. 
Major Slots
At the end of the league, the top teams from each region's upper-division qualified to the Major. For the first major, the distribution of the 18 slots is as follows:
EU: Top 4 (2 to wildcard)
Team Secret (playoffs)
Alliance (group stage)
Team Nigma (Wild Card)
Team Liquid (Wild Card)
China: Top 4 (2 to wildcard)
TBD (playoffs)
TBD (group stage)
TBD (Wild Card)
TBD (Wild Card)
SEA: Top 3 (1 to wildcard)
Fnatic (playoffs)
Neon Esports (group stage)
T1 (Wild Card)
CIS: Top 3 (1 to wildcard)
Virtus.pro (playoffs)
Na'Vi (group stage)
AS Monaco Gambit (Wild Card)
NA: Top 2
Evil Geniuses (playoffs)
Quincy Crew (group stage)
SA: Top 2
beastcoast (playoffs)
Thunder Predator (group stage)
Singapore Major Format
Teams

Majors feature 18 teams from among the six regions

Wild Card

Six teams
Bo2 round robin
Top two teams advance to the Group Stage
Bottom four teams are eliminated

Group Stage

Eight teams
Bo2 round robin
Top two teams advance to the Upper Bracket of the Playoffs
3rd to 6th placed teams advance to the Lower Bracket of the Playoffs
Bottom two teams are eliminated

Playoffs

Twelve teams, Double Elimination bracket
Four teams start in the Lower Bracket
Eight teams start in the Upper Bracket
Singapore Major Prize Pool and DPC Point Distribution 
Majors award $500,000 USD and 2,700 DPC points among the top eight teams as follows:
| Place | Prize | DPC Pts |
| --- | --- | --- |
| 1 | $200,000  | 500 |
| 2 | $100,000  | 450 |
| 3 | $75,000  | 400 |
| 4 | $50,000 | 350 |
| 5-6 | $25,000 | 300 |
| 7-8 | $12,500 | 200 |
Head over to our Hub for match info, the One Stop Shop; DPC 2021 Season 1 guide, the halfway point status, and the upcoming Singapore Major details.