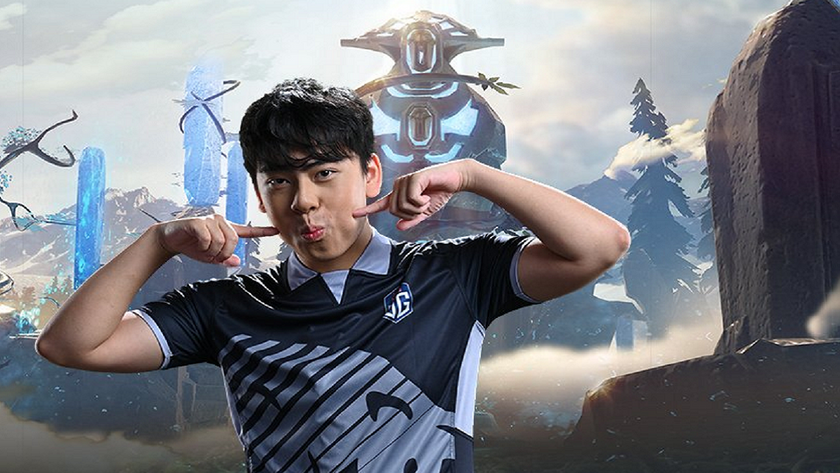 Should Dota 2 have an official offseason?
Title image courtesy of OG
Only one month after TI9 finished, the DPC 2019-2020 season began with the qualifiers for the first Minor and Major.
The pinnacle of all Dota 2  events of the year has come and gone. Everything —all of the training, the competing, the stress, the worries, the emotions and sacrifices leading up to the most defining moment of a career or at least the season are over. It's bittersweet. The release, the quiet, the solitude. The triumphs and disappoints need time to be processed and internalized. But there is little to not time for that. For some, not even a day passes before plans are being made, connections are being sought and bags are being packed. 
Historically, Dota 2 has been a game played year-round with a schedule jam-packed with a high level of competitive games found at any time. Until Valve introduced the Dota Pro Circuit (DPC) in 2017 teams had no idea who would be granted the highly coveted TI invite. Things were nebulous, to say the least, and teams felt compelled to participate in every event that was thrown their way. With the DPC, there was now a clear system of qualifying points and designated events. Teams were finally given an opportunity to gauge their status and progress through the season to help make more structured and educated participation choices. 
It wasn't perfect, but each year areas and rules were adjusted to address various points of criticism as the system evolved. However, one thing has remained constant. Dota 2 was still a game with no offseason and players essentially continue to be competing all year long with little to no breaks. 
Last year Peter "ppd" Dager reported to Maincast in an interview in Split, Croatia that much of their time had been spent qualifying for events and could have been summed up easier by officially using the minors as a qualifier for the Majors. NiP played almost 80 games in DPC qualifiers alone. That's not counting the official events or other events and qualifiers. Many teams and players were starting to voice complaints about the sheer number of games played in the season. 
Valve responded by combining the qualifiers for the Majors and Minors into one.  
This year we have combined both the Majors and Minors qualifiers into a single, shorter one, reducing complexity and time for players and organizers, and allowing to both give extra time to rest to players after a Major is over without majorly compromising the time for players in the minor to get visas when required.
A start. We suppose.
Esports and off-seasons
It's hard not to compare esports to traditional sports. It happens all the time when it comes to unions, contracts and prize pools. Usually, those comparisons end up as arguments and although its best to not just reinvent the wheel and look to other benchmarks as a source of inspiration or best practices, esports is its own entity, trying to create its own identity and forge their own path. 
However, comparing to other esports divisions/genres Valve seems to be one of the few, if not the only of the largest of the esports competitors, that still does not utilize an official offseason. 
COD, LOL, Hearthstone, Overwatch and Starcraft 2 all have between 2-3 months off after their big annual event and the next season starting. While there are other events that go on during that time, the results and rankings don't impact the ecosystem of the official season. Players and teams have the opportunity to choose to participate or not without any added pressures, difficult decisions or conflicts.
This then provides much-needed and welcomed opportunities for Tier 2 and lesser Tier 1 teams to make an impact, gather points and exposure. Emerging teams and players get to share in some spotlight time and experience on LAN event which proves invaluable at a later date in being recruited for teams and overall growth.
The offseason is a time when players negotiate new contracts and transfers take place. This promotes an anti-poaching, anti-tampering culture, helping to regulate and ensure stability which seems to have a direct impact on the scene and the fan's loyalty through the season. 
It is also the prime time for players to relocate across regions if necessary, having ample time to get settled in and make all of the required legal steps without added pressures or fears of missing out on training time or appearances in officials.
compLexity Gaming is no stranger to the problems that come with relocating new players across the regional divides. Visa issues for Andrei 'Skem' Gabriel Ong created many logistical problems and heavily impacted the team and player's focus, participation and ultimate stability last year.  
A designated break is the perfect time for teams to create content for the fans without burdening the players who are already in the midst of balancing heavy workloads of travel, training, official matches and media days at events. Content is a powerful hook to gain fan loyalty and new followers, giving the audience ways to connect with their favorite players or teams.
Everyone knows that time off is crucial for maintaining mental and physical health. It provides an adequate period for recovery and a span of time to address issues including any treatment or surgeries without putting added stress to the affected player or an added burden to the team. 
OG's psychologist, Mia Stellberg, has emphasized during an interview with Red Bull the importance of time off and making sure that training regiments are not too strict and overbearing.
"One part of my job is to keep them grounded but also to balance their life because I'm strongly against practicing ten hours a day, seven days a week. I feel that no matter what your profession is you are entitled to have a life and you're entitled to have a social life and perhaps someone you're dating."
DPC 2019-2020 and lack of an official offseason
Last year OG took the first event of the DPC season off and Anathan 'Ana' Pham's break was extended for a full six-month hiatus. Team Liquid missed the first events after failing to qualify for the Major and then withdrawing from participating in the minor. 
Both teams proved it was still possible to earn enough points for a direct invitation to The International by placing well enough the rest of the season.
Not only did Liquid ultimately still end up with enough points through the season to warrant a DPC invite, but they came in 2nd place at TI9. OG one-upped them making history as the first team to win 2, and consecutive, TI's 
Without an official offseason, this year other teams and players have taken a page from their book. The big teams from last DPC season have all taken a break - OG, former Team Liquid, Team Secret and PSG.LGD, not to mention a handful of high profile free-agent players.
Choosing to sit out for the first events means these players and teams will enjoy at least 3 months of an offseason. While this is great for them, relaxing on the sunny beaches, sipping on a fruity concoction what does it mean for the rest of the teams?
For one, that could mean roster change disruptions to teams that had already locked in some points. And roster changes once the season starts means loss of points.
Roster changes also mean potential domino or ripple effects that could have repercussions for other teams and organizations. The most infamous one of recent years is when Tal 'Fly' Aizik and Gustav 's4' Magnusson vacated OG to join Evil Geniuses just before 2018. Long before that was the time Team Secret created the 'ultimate' team in 2015 with their lineup when they changed their roster, plucking both Ludwig "zai" Wåhlberg and Artour "Arteezy" Babaev from Evil Geniuses.  Both of these incidents sent forward tremendous waves that touched more than one team and changed their fates. 
Tournament Organizers still have tight schedules and difficulties in planning events.  Events planned in the offseason might mean lower-end teams which impact financial bottom lines from sponsorships and marketing, However, planning for an event during the official season means conflicts in events and with most of the preferred teams giving priority to the DPC events. This translates to the 3rd party tournaments then struggling for relevancy then, even if their production is superior. 
A prime example is just last year when only six days left before India witnesses their first premier LAN event, almost half of the teams had withdrawn from ESL One Mumbai 2019 due to conflicts in scheduling and other commitments. Three of those teams had just qualified for OGA Dota PIT Minor which is set to kick off just one day after the conclusion of ESL One Mumbai 2019. 
This year, only approximately 30k viewers tuned into the English Twitch broadcast of the Grand Finals of ESL One Hamburg 2019 to watch the TNC Predator clinch their first trophy of the new season.
Autonomy and Independence
A lot can be said for teams and organizations having full control over the calendar without any formal limits or timelines. It gives a sense of freedom to be able to take time when needed, not when forced. It allows for roster changes at any time which can be all the difference in the world if internal strife or relationships become too contentious to allow coordination and communication necessary to win games. 
Valve tends to be very hands-off in their approach to the beloved game. They give power to the players themselves and their changes and adjustments each year are designed to keep that dynamic in place. It isn't very likely that there will be any moves towards an offseason any time soon unless the players start to demand it. For now, the discussions of an official offseason tends to come up in the fan and auxiliary role circles. 
It is an interesting topic that seems to come up each year. While many positives could result from an official offseason, it is also wise to proceed with caution. Once control is handed over to a set offseason or timeframe, there is no going back.