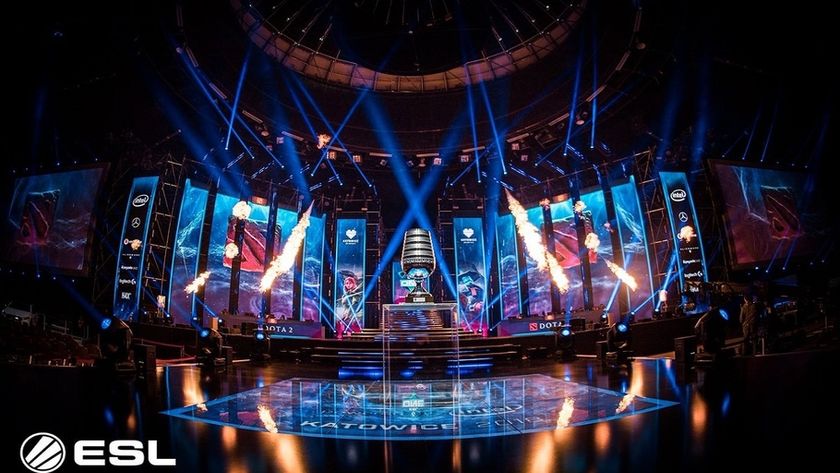 Five teams have dropped from ESL One Mumbai 2019
Title image courtesy of ESL 
Five of the 12 teams set to participate in ESL One Mumbai 2019 have withdrawn from the competition. 
With only six days left before India witnesses their first premier LAN event, almost half of the teams have withdrawn from the event due to conflicts in scheduling and other commitments. 
Gambit Esports, Alliance, Ninjas in Pyjamas had just recently qualified for OGA Dota PIT Minor which is set to kick off just one day after the conclusion of ESL One Mumbai 2019 on April 22nd. 
Despite willingness and multiple attempts from all parties to allow the teams to play in both events, we were ultimately not able to reach a solution which would have worked for everyone. The Dota Pro Circuit is the ultimate priority of all organizations in the scene and we understand their decision.  

The DPC is a priority event for all teams as it is the only way to secure points and a direct invite to TI9. 

-ESL
Chaos and J.Storm have also dropped out "due to other commitments outside the Dota Pro Circuit." 
 Unfortunately our team will not be participating in ESL One Mumbai. While we consider the event a great opportunity to compete in front of a passionate and underserved community, the dense dota circuit has caught up with us. At this time we consider it better to pass on an event in order to focus on practice, team chemistry, and avoiding burn out. We take full responsibility for the misset expectations for the fans planning to attend and spectate the event. Our hope is that with better planning and awareness of our players fatigue we can avoid this situation going forward.

- Chaos Esports Club
Since there is little time to secure that many teams, the format will be adjusted and Team Team has stepped up to the plate to fill one slot. 
New format
Due to the change from 12 to eight teams, ESL has decided to adjust the format as follows:
The group stage will consist of two bo3 double elimination brackets with four teams each. The results will determine seeding for the playoffs, with all eight teams going through to the arena days at the NSCI Dome. This means that Indian squad Signify is guaranteed to play on the main stage, giving local fans a clear favorite to cheer for.

The playoff format will remain unchanged, delivering three days of live action on April 19-21. Fans can look forward to a world-class stage and broadcast production narrated by some of the best talents in Dota.
Format
Group Stage

Due to five teams dropping out of the event on April 10th, the format for the group stage was adapted.[2] The playoff format will remain unchanged.
Will be played from Aril 16-19
Eight teams will be split into two GSL groups
Top two teams advance to the Upper Bracket of the playoffs
Bottom two teams advance to the Lower Bracket
Click here for information about the original group stage format
Playoffs

Will be played from April 19-21 in NSCI Dome in front of live audience
Double Elimination
Except grand finals, All games are played in Bo3 Series
Grand finals is played in a Bo5 Series
Groups for Mumbai
Group A

 Na'Vi 

TNC Predator

compLexity

Team Team 
Group B

 Keen Gaming

Mineski

The Pango 

Signify
ESL One Mumbai 2019
Eight teams will be competing for a slice of the $300,000 prize pool April 16th-21st. There are three directly invited teams and five qualified teams from NA, EU/CIS, China, SEA, and India participating in India's first premier Dota 2 LAN event.