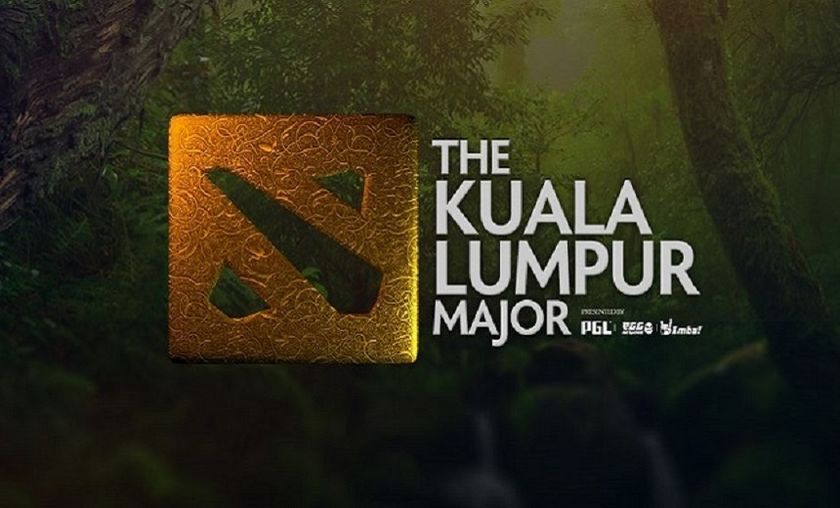 Kuala Lumpur Major: Must-Watch
The Kuala Lumpur (KL) Major is the first Major in the 2018-19 season of the Dota 2 Pro Circuit (DPC). While the $1,000,000 (US) prize pool is nice and all, it's on the 15,000 DPC points that the teams are focused.
It's only the second event of the DPC season. DreamLeague Season 10, the first event and a Minor, finished on November 4. Tigers, a Southeast Asian team, won that tournament and earned the sixteenth invitation to the KL Major.
At this point last year, we'd already had three Minors and a Major. If this year you're feeling a little starved for DPC action, it's understandable. Fortunately, the KL Major will run from November 9-18; it'll be ten full days of highly competitive Dota 2 action.
Here are some of the reasons why I'll be tuning in to as much of the KL Major as I can (time zones do not work in my favor for this tournament. I hope you are luckier!):
Only Five Majors This Season
With only five Majors this season, fewer than half of what we had last year, each of these events is A Big Deal. The KL Major will set the bar for the Majors that follow, and PGL, the tournament's organizers, are going to aim high.
How do I know? Well, it's starts with:
All That Talent
The KL Major has a packed talent list, from the serious to the not-so-serious. Two hosts and a dozen analysts and casters are plenty to provide variety as well as complete coverage.
Perhaps most significantly, there are three "fluff" talent identified: Lawrence "Malystryx" Phillips, Pinda "PindaPanda" Rika Dorji and Jake "SirActionSlacks" Kanner. Look for their content to fill the spaces between series, particularly one the playoffs begin and especially when the tournament moves to the arena on November 16. The arena audience will benefit from being entertained when the rest of us at home might find other things to occupy the time between series. With these three on the job, it may well be worth sticking with the stream instead of touring social media, getting up for additional snacks or whatever it is that you usually do when the stream is on a break.
Zero Direct Invites
When was the last time you watched a tournament with sixteen teams and no direct invites? The KL Major is full of teams that have already worked hard to prove they belong there. The roll of teams include Dota 2's very best, including PSG.LGD, the second-place finisher at The International 8, and the third-place team, Evil Geniuses. The latter participated in ESL One Hamburg 2018, but without their mid, Syed Sumail "SumaiL" Hassan.
Forward Gaming is in a similar position, having had to play without Yawar "YawaR" Hassan at ESL One Hamburg. Seeing how these teams perform with their full squad should be quite exciting, especially for fans of North American Dota.
At the same time, two teams have changed since the last time we saw them:
Ninjas in Pyjamas are playing with Ivan Borislavov "MinD_ContRol" Ivanov as a stand-in for Neta "33" Shapira.
Team Aster has made a more permanent change, playing with Gao "loveyouloveme" Yuan in place of Deng "Dstones" Lei. While the Chinese squad looked strong in the group stage in Hamburg (they went 9-1 in the round robin), they were unable to convert that strength to a main stage playoff performance.
Virtus.pro and Team Secret should also be on viewers' radar. Team Secret won ESL One Hamburg 2018 in a 3-2 slugfest with Vici Gaming (also attending the KL Major!). Virtus.pro were the undisputed Kings of Season One of the DPC, and are one of the few teams to retain their 2017-18 roster for this season.
Last 7.19 Event
Whether you've loved it or hated it, patch 7.19's days are limited now. Valve confirmed that 7.20 will be released on November 19, after the KL Major crowns a winner. The slate will be wiped cleaned then, and we'll all learn something new about Dota 2 as 7.20 is bound to bring in some sweeping changes.
7.19's last hurrah is the KL Major. We'll see whether any of these teams have some final thoughts on how Dota 2 can be played most successfully in the 7.19 era.
A Big Step Toward Trip to The International 9
With twelve invitations to TI9 on the line this season and only five events to earn serious DPC points at, the winner of the KL Major is going to be feeling comfortable. 4,950 points will set any team well on the way to earning their invitation. A top six placement at any of the remaining four Majors would guarantee that team a direct invitation to The International 9.
The Kuala Lumpur Major begins with a group stage on November 9: the teams will be divided into four groups for a GSL-style playoff. The top two in each group will be seeded into the upper bracket, the bottom two into the lower bracket. The double elimination bracket will culminate in a best-of-five Grand Finals on November 18.
Check out our Kuala Lumpur Major hub for all the details and daily coverage!