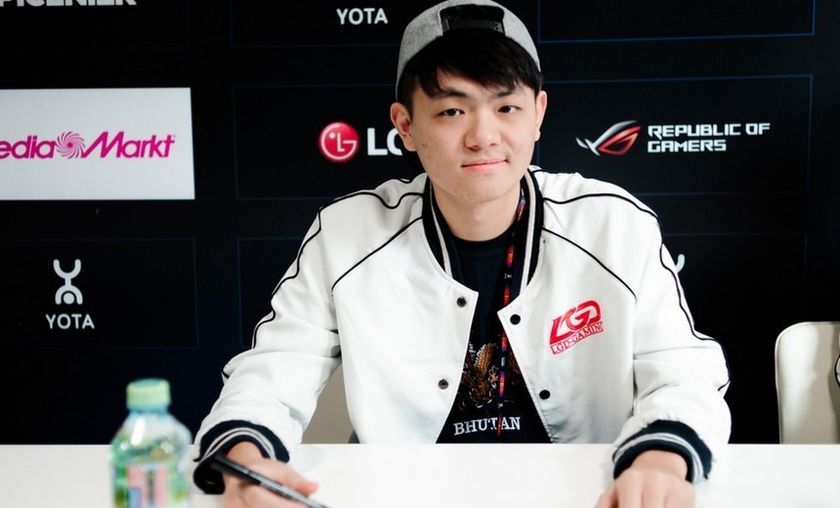 Ah Fu Interview: "I will stay with LFY"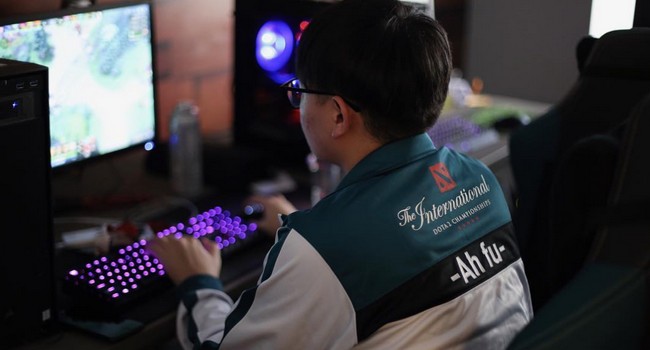 When the post-Kiev Major Shuffle began, LGD.Forever Young were amongst the first teams to rebuild their roster from the ground up in preparation for TI7 and Tue 'Ah Fu' Soon Chuan was one of the lesser-known players to be chosen. Joining as a trail initially, going into the regional qualifications for EPICENTER Moscow 2017, Ah Fu proved his worth as his Sand King and Kunkka games secured LFY their first LAN showing since the Boston Major. And it didn't stop there for the Malaysian as he proceeded to guide his team to a 3rd-4th place finish at the LAN event, losing out to Team Liquid. But, Ah Fu had definitely cemented his spot in the Chinese squad and would join them at TI7.
Fast forward to a few weeks ago as we saw LFY make an absolutely amazing showing at TI7 – going almost completely unbeaten for a prolonged period before Newbee were able to drop them into the Lower Bracket, where Team Liquid were waiting with baited breath to seal their fate once more. But 3rd place is nothing to be scoffed at, especially when Ah Fu created what was in a personal top 10 of TI7 moments when he stole the aegis from right under Virtus.Pro's nose, before ensuring a 4 man Chrono for his team.
We got a chance to talk to Ah Fu a bit about his TI experience and where he would be heading in the future now that he has seen some success with the team.
---
Hello Ah Fu, congrats on your top 3 finish at TI7, how do you feel now, nearly two weeks after playing on the KeyArena stage?
Hi, what happened two weeks ago felt like a dream. It didn't occur to me that I could perform better than this before.
You are one of those who worked hard for a long time to achieve the TI dream, so let's go to the very beginning; when and how did you decided to become a pro?
I was a casual player at 18 years old. When I was 20 years old, I thought that I might regret if I don't do something that I love. That's what led me to becoming a pro player.
Your first appearance in a professional tournament was back in 2014 with Nara Stacks. What was that team all about? Tell us more about your first steps in the pro scene, how did you guys manage together, when and why did you split?
My friend's team was lacking a player for an amateur tournament. So I was brought over to meet them. But I don't remember the reason that I didn't join the team. It was long time ago haha.
You spent one year with WG Unity and I'm sure you built friendships with your former teammates there. Was it hard to split ways with them and especially with Ah Jit, who I understand is your best friend, actually?
It was definitely heavy hearted for me to leave. I wasn't fit enough to become their leader. I was lost and decided to change to a new environment.
Coming from the SEA region originally, can you tell me how the mindset and mentality differ between China and SEA?
SEA style is more towards a push strat. That is why you will see more flexible heroes such as Queen of Pain, Tinker, and Ember. In China, it is more towards teamfight. They will use heroes like Tide, Bristleback, Dragon Knight. Actually it all depends on the each teams preference.
What does SEA need to do to retain their key players and prevent them from leaving the region?
I have no idea.
How will tournaments like New Blood stimulate the local scene?
More amateur players will get to display their talent and perhaps they will have more chances to switch to a pro career one day.
What suggestions do you have for tournament organizers, organizations, and players in the SEA region?
I don't know how to organize a tournament. I have no extraordinary suggestions. Haha
Do you have any plans to return to a SEA team in the near future?
I will stay with LFY for now.
What would motivate you to head back to SEA region to compete on a professional level there again?
Maybe when I'm lost again then I might change to a new environment. I am not sure. I'll think about this in the future, when the time comes.
What it is the first thing you will buy with your TI7 prize money?
A pair of shoes that I like.
Any Vacation plans?
Nothing much; spend some time with my family and with my girlfriend. I prefer spending time with family when I can.
Alright, thanks for your time Ah Fu, enjoy your vacation and if you have any shout outs at the end of the interview, please go ahead!
Thank you to everyone who has supported and believed in me all this time.
The New Blood Tournament
With the announcement of the New Blood Tournament, players from the SEA region, like Ah Fu, have a huge chance to show their talents and make their way into the pro scene. The tournament will showcase amateur talent from this region, giving them a firm platform to build on and uplifting e-sports in the area too. Be sure to keep up to date on the on-goings of the New Blood Tournament here.