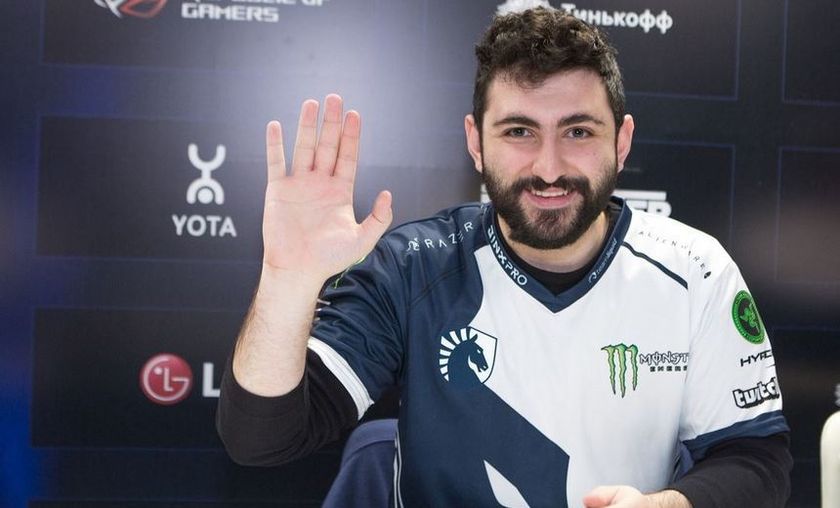 Team Liquid - GH Interview: "Teammates made my transition into a professional player really easy"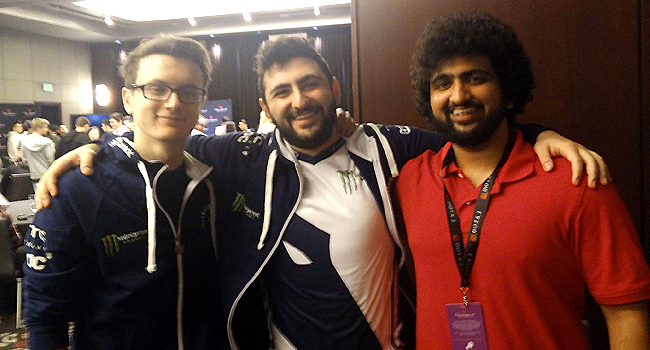 I had the good fortune of meeting up with Team Liquid's Maroun 'GH' Merhej at The International 2017 media day in Seattle and talk with him about his journey in Dota, the gaming scene in Lebanon and Team Liquid's good form, amongst other things. GH is a very down-to-earth guy who is always smiling and was very cordial when any media member approached him. Here's how our chat proceeded:
______________________________________________________________________________________________________________
Congrats on making it to the upper bracket! What did you make of your group stage experience?
The group stages were quite good for us. For the most part, we won. That excludes some games where we didn't really play our best Dota. On the whole, it was pretty successful as you can see it from the results!
It is indeed quite evident! Is there an added pressure on Team Liquid being one of the favorites for taking home the Aegis?
Not really. We don't look at it that way and just focus on playing our game. Whether people consider us favorites or not, we will keep our focus on winning.
Team Liquid topped the group and picked Invictus Gaming for their upper bracket opponents (they had an option of either IG or Virtus Pro). Any specific reason?
Well, the main reason is that we scrim a lot with VP and both the teams know how the other one plays. We wanted to avoid that and hence, went with IG.
If a year ago, someone had told you that you would be at the biggest Dota event in the world with a prize pool more than $20 million, would you have believed it?! It was quite a quick transition for you from a relatively unknown entity to a playmaker for one of the best teams out there.
*Laughs* That's hard for me to say. I'm not sure. Last year I wasn't here and now I am so, I'm just happy at that.
How did Liquid narrow down their search to you when they were in dire need of a playmaker (considering you weren't a very popular name in the professional scene back then)?
That question can probably be better answered by Kuroky. Liquid needed a support. I was one of the highest players (MMR) on the leaderboards and no one had signed me so Liquid took a leap of faith.
And what a leap it was! Let's talk about your former team E-Lab, who are considered the first Middle Eastern organization to sponsor a professional Dota 2 team. Did they play a major part in your development?
At E-Lab, the bond that I had with the team (the other four players) was a lot stronger than the bond I had with the organization. My teammates really motivated me to do better and make it as a professional at the highest level. More than the organization, that was the important factor.
How did your tryst with Dota begin? Who introduced you to the game?
When I was 10 years old, I used to go to net cafes with my friends and play games like Counter Strike and Warcraft III. I started playing Dota around the same time.
And when did you realize you could make it as a professional?
I didn't really realize it..it just happened!
How is the gaming scene in Lebanon in general?
Lebanon has a lot of gamers across all games like CS:GO, Dota 2, LoL, Hearthstone. The gaming scene is growing for sure. The major problem is a good internet connection is expensive so the gamers have to go internet cafes and the whole endeavor turns out to be a bit costly.
Is there a lack of sponsors? Lack of money being put into esports?
Yes, currently that is the case.
Did you find it a bit difficult to adjust when you moved to a top tier team? Or was it a relatively smooth transition?
It was a smooth transition. All my teammates here at Liquid have been in the professional scene long before me and they made it easy for me.
That's nice to hear! Always good to have people around who help you out. Coming to adaptability, Liquid is probably the only team that has won tournaments on so many different patches after Dota 2 7.00 was released. Not all teams have had it easy and many have struggled with the constant change in the meta. What has been Liquid's secret?
It's simple. We just listen to our coaches. They know everything and give us a lot of information. We just put that information to good use.
Does the coach make a big difference? Is it necessary for every top team to have a coach now?
The coach makes a huge difference. It is quite necessary to have one.
Coming to your role. Has support always been your preferred position?
Yes, I've always played support, even in my old team and it hasn't really changed. But sometimes in my pub games, I play something else.
Naga Siren? *Both of us laugh*
Yeah like Naga Siren.
Why were you given that hero in one of the tournaments? Are you a specialist with Naga?
Just that I like the hero and it's really fun to play with Naga.
In this meta, the way drafts go, the position four heroes are the most banned ones and most teams pick a position and ban them in the first phase. Do you think it is currently the most important position, along with maybe the mid position?
I don't look at it that way, I think every role is just as important. I can't fathom the thought that a certain position is more important than another. As far as the drafting goes, it is every team's preference on which heroes they want to secure and which heroes they don't want to play against.
What are your thoughts on the 7.06 meta? It's a fast paced meta as compared to the earlier ones. Do you like it this way?
Every meta has something to like. This meta is quite special for me because I think we have figured it out as a team and are trying to do the best we can to attain our objectives.
Can't argue there. You surely have figured it out! Any shoutouts?
Shoutout to my fans and Team Liquid's fans and everyone who has been supporting us. Thank you, guys!
headline picture source: EPICENTER

Click here for results, VODs and all the other information