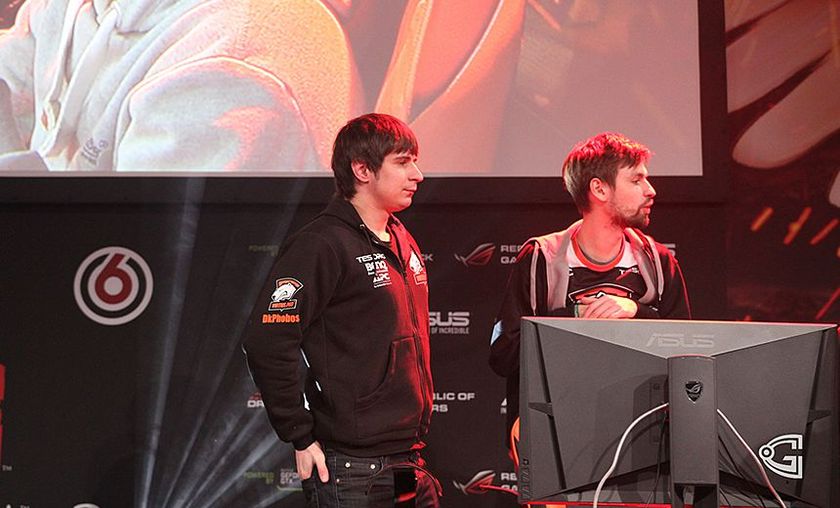 DkPhobos: "fng was the only one who could save us"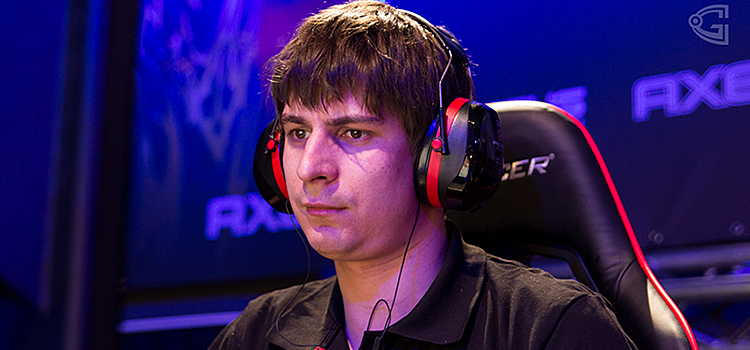 An alternating offlane and mid player for ASUS.Polar, Alexander 'DkPhobos' Kucheria only returned to competitive Dota in September of last year after arguably almost four years away from the eSport. Back in those days he featured for DTS.Chatrix and Wolker Gaming with his former NVMI-teammate Artur 'Goblak' Kostenko and a much younger Daniel 'Dendi' Ishutin. Since his return with NVMI in August, the team has shot to the top of the CIS regions and after being signed by Virtus Pro as a second team and currently going through a rebrand - his team are ranked within the top ten teams in the world.
"Sometimes you can play up to 5-8 games against one team in a week. It isn't interesting at all."
So our head of Dota 2 Sovann 'Skim' Kim had a chance to sit down and talk with the player while they the team had some downtime during the Dota 2 Asia Championships to discuss his experiences with the team, the impact of losing Goblak to Na'Vi and how their rejected captain Artsiom 'fng' Barshack saved the team from collapse. DkPhobos also discusses his views and criticisms on upcoming CIS teams Hellraisers and Power Rangers, while discussing about the issues that come with large amounts of tournaments taking a toll on the players.
Disclaimer: This interview was conducted by Sovann 'Skim' Kim on Thursday, 29th January. 
---


DKPhobos competing at the ASUS Open Winter 2007 during the original Dota days
Hey Phobos, thanks for joining us in this interview. The Asia Championships are going on, are you following it closely? Are there any surprises for you so far?
Hi, not really. I just watch occasionally when Na`VI are playing so I can't talk about suprises at the moment.
Ah okay - who's your favorite for the overall tournament?
At the moment it's probably Na'Vi, Team Secret and Vici Gaming.
Your team sadly didn't qualify for the event. In general, you guys have had a lot of ups and downs so far. What do you think is the issue?
Well, we played around 8 or 9 games on the last day of D2L and 4 hours aftwards we should have gone to the airport. After finishing our matches in Las Vegas for D2L Season 5 we had really bad tickets and my trip home took somewhere between 40-45 hours. And 8-10 hours after getting home we had to play the DAC qualifiers...
Yeah that was definitely a hectic time - are you sorta happy that you guys don't play in DAC and have a bit more time off?
[Laughs] Kinda yes. But we really wanted to go.
Oh yeah for sure. Coming back to you, you only returned to the competitive scene a few months ago - you worked with Na'Vi before that, what did you do for Na'Vi?
I was hired as a programmer and developed http://navi-gaming.com and some other stuff for them.
Oh cool! Do you still do it or are you only focused on pro gaming at the moment?
Unfortunately I have no time for programming at the moment.
How much time do you spend playing/practicing Dota 2 per day?
We practice somewhere between 2-8 hours a day.


DKPhobos and Goblak celebrate with their NVMI teammates after defeating Na'Vi 2-0 in the GameShow League grand final
Why did you decide to come back to professional Dota? When did you decide to do so?
I decided to come back to the competitive scene in March 2014 so i have time to train for The International. Why? Because it's something I've wanted to try and I wanted to see how it would go.
And how did NVMI come together? Whose idea was it?
The idea was devised by Goblak and myself. We wanted to play together so we started searching for players to complete the roster. We found Illidan for the carry role and brought in two young talents Lil and Afoninje for the support and mid roles.
Shortly after you guys came together, you also won the GameShow League LAN finals against Na'Vi - did you expect to do so well so soon?
No, we didn't expect this at all. It was really huge morale boost for for the team.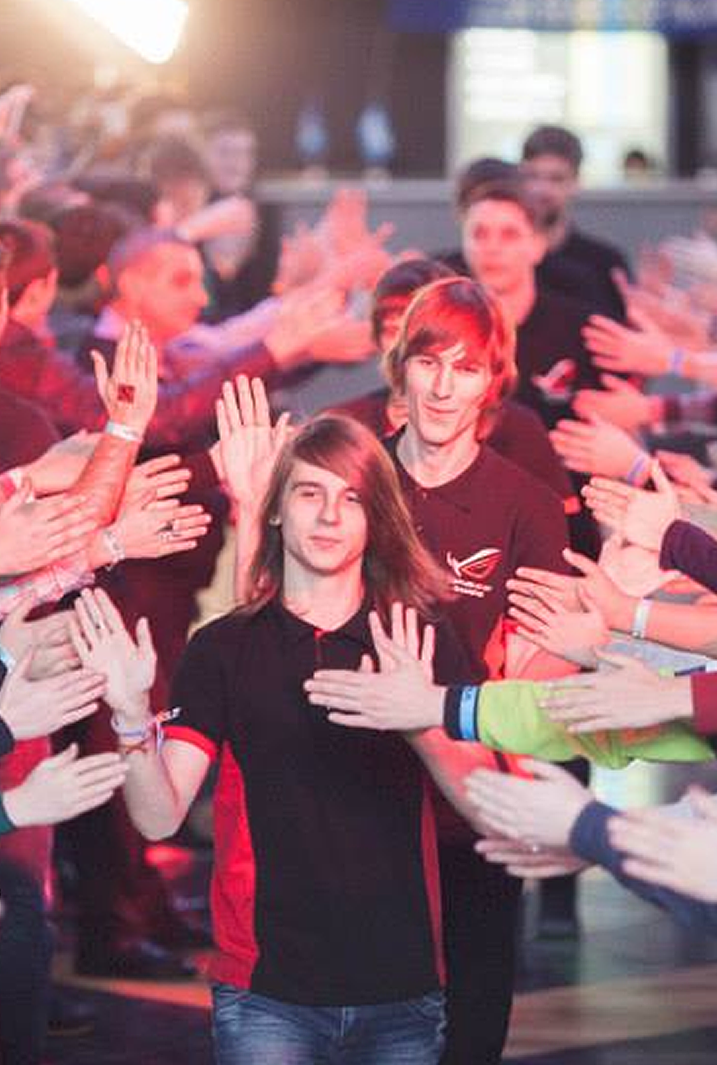 Sadly though, Goblak left the team and joined Na'Vi - how did you handle this? And did you immediately think of fng as a replacement?
Well, fng was the only one variant who could save us. Thank god he agreed!
Did you immediately accept him as a captain?
Yes!
Coming back to you, you were playing both offlane and midlane, primarily midlane now. Which role do you prefer?
Well I really don't care. I like to play different roles, so one day it could be mid, another it could be the offlane. Or both!
Do you think you play differently on each role or would you say you play the same?
Sure, I play differently. I find it very helpful to understand how each core hero works.
What are your favorite heroes? Is there maybe a hero you want to play more often but can't because he doesn't work in the current meta?
My favourite heroes are spread between the two roles. At the moment I really like Ember Spirit, Zeus, Centaur Warrunner, Brewmaster, Puck and Batrider. I really like Timbersaw but unfortunately he doesn't work in the current meta.
True, sadly. You and Dendi have been friends for a long time, do you think you two could ever play in a team together?
I hope so. [smiles]


DKPhobos posing for a photo with his DTS.Chatrix teammates Dendi and Goblak after finishing first at ASUS Open Spring 2009
The Western scene has just seen a few roster changes, but the CIS teams haven't changed yet. Do you think that changes will still come? Will Asus.Polar stick together?
At the moment I couldn't say. We will see after DAC.
Okay, let's hope everything stays the same, as a lot of CIS teams are doing really well - what do you think of Hellraisers?
With Hellraisers I don't think they have really strong players in the team, but they combine well as a team and have very good strategies.
And Power Rangers? They didn't perform too well yesterday.
I think they play well against SNG (CIS) teams because they are prepared for our strategies and gameplay. But against the other teams... You can see by their results.
Anyway, you guys have played in a lot of tournaments lately. Some say there are too many tournaments going on. Do you agree? Would you prefer playing less officials?
Yes, it is very difficult to play so many games, we are tired. Sometimes you can play up to 5-8 games against one team in a week. It isn't interesting at all. And you have no time to prepare for the games.
Yeah it really is a bad situation... Anyway, you guys are changing your name to Asus.Polar - let's be honest here, do you miss the name NVMI?
Yes, I liked NVMI. Goblak proposed the name when we formed the team. The full name Nam Vezet - Mi Igraem (??? ????? - ?? ??????) means 'We are lucky - we are playing'. Something like that.
Nice. So, how long do you think you could play competitively? You said before that you wanted to play in TI5 - will a bad performance there mean that you quit?
No, I want to play for a minimum of 2-3 years. [smiles]
Good! Thank you for the interview man, any shoutouts?
Thank you too! Thanks to all who support us, we will try to do our best! 
---
More content on GosuGamers