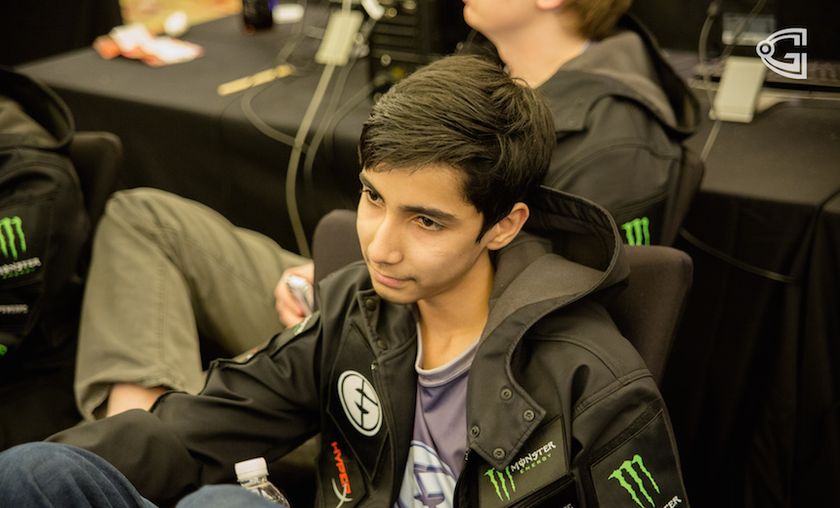 EG.SumaiL: 'I'd like to beat Arteezy because I think he's the best mid player'

GosuGamers talks with EG.SumaiL about living Dota, LAN jitters, and the best mid player in the world. 
It's a bit ironic that one of the oldest eSports organizations is always looking at the youngest players. Evil Geniuses' newest addition, the 15-year-old Pakistani Syed 'SumaiL' Sumail Hassan, understands the position he's in; He's physically replacing former EG child star Artour 'Arteezy' Babaev, a player he's looked up to since getting into professional Dota. While he's honored by the comparison, the two mids couldn't play differently.  "It's not good to compare me with Arteezy," he said. "It doesn't make sense." If things continue to go well for EG, they went 11-4 in the group stages of the Dota 2 Asia Championships, people may not be comparing them much longer.
The transition from student to professional player has been abrupt for the young transplant. What began as a life of school, Dota, and sleep changed rapidly when frequent pub-mate Saahil 'UNiVeRsE' Arora invited him to stand in at the LAN finals for Dota 2 League Season 5 in Las Vegas. "I never knew things like that could happen," he said. "You have to be lucky. It's like one in one hundred thousand."
Now SumaiL is in China playing against some of the best teams in the world. He's unfazed by most of the competition though. "I'm so much better than [some players] that if they went to the International, why couldn't I?" he said. "I am very confident, but there are 5 to 6 players I think are better than me for sure, like 100%."
Check out the rest of the interview here:
 
Interview conducted by Sheever and camerawork by tniin
---
More content on GosuGamers