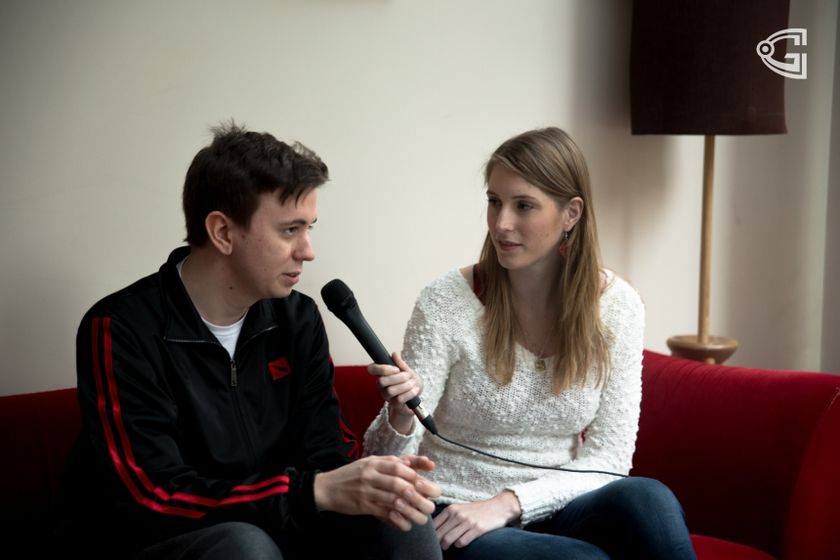 s4: 'Our scrims in China went very very good but we lost all of them'

GosuGamers was able to get a hold on no other than Gustav 's4' Magnusson after the groupstage of the DAC ended. One of the brighest players from the star-studded Team Secret talks about strengths of his team, their high expectations after a positive bootcamp, his impressions about other top-teams and the importance of a nice uniform.  
After the absolute domination showed by Team Secret in the DAC so far, s4 took the time to sit down with Sheever and give us an interview. He looks very satisfied with their results but it seems that even he was surprised by their perfromance since he expected them to go 'around 10-5' in the groupstage. He states that he is confident with their roster specially after their week-long bootcamp in Shangai before the event despite losing almost all of their scrims because of 'playing carelessly'. S4 explained that they harnessed this practice to test their limits and that he had a feeling that once the tournament began they would play slightly more safe to win every game. 
Moving forward to the main event, s4 says that he expects to see Big God and either EG/Na'Vi reaching the top3. When questioned about Vici Gaming (which he didn't mention) he laughs and jokingly answers that they, Secret, will eliminate them before the finals. The TI3 Champion states that he was disappointed with the performance of CDEC, Newbee and LGD but that he was 'pleasantly surprised' by Na'Vi. 
When comparing his current team with Alliance back when he was part of it, Magnusson believes he was a much more nervous and inexperienced player around The International 3. He then talks about the importance of having core players that are able to swap positions according to the context of the match and that he now plays a second carry more than a 'space-creator'. 
He closes the interview stating that there isn't a big difference playing for a big organization or playing sponsorless. Magnusson says that he feels pretty much the same except that without uniform but that they will see if they can surprise us with new clothes soon.
You watch the entire interview below:
Interview conducted by Sheever; camework by tniin.
---
More content on GosuGamers