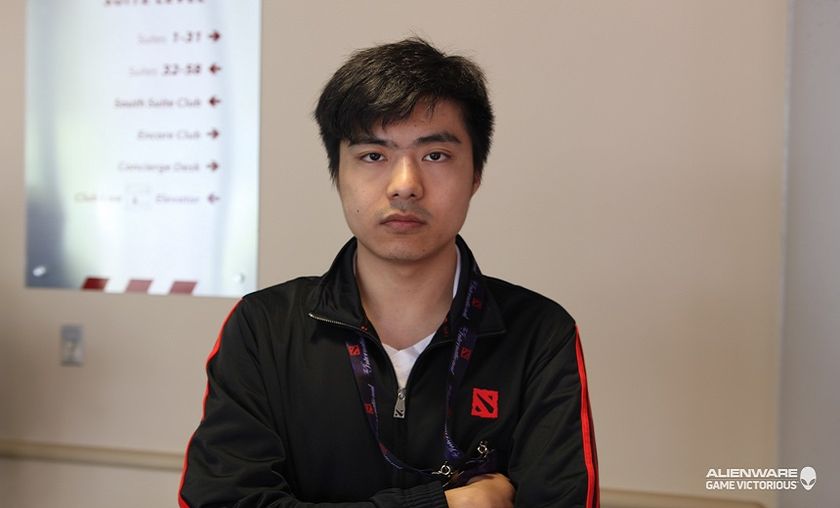 BurNing: 'Before this tournament we have had scrimmed for about seven matches'

GosuGamers sat down for an interview with Big God's Xu 'BurNing' Zhi Lei. In the interview, BurNing talks about how it feels to be playing in a tournament, the teams playing at the DAC and his future plans among many things.
Xu 'BurNIng' Zhi Lei is the first position player for the team Big God, a team of retired players who still wanted to play in the competitive scene. "Playing in a tournament feels very good, during my retirement, I played pubs and streamed but the experience is not the same." says BurNIng when asked about how he is feeling about this tournament; the good mood BurNIng is in could be a result of the good placing of Big God. It is also possible that the relaxed atmosphere of the team has helped boosted his mood as it is made up of retired players with a similar mindset, to just have fun.
When asked about what he thought about the sucess of the team, BurNIng said that he felt that "Everyone (on the team) has found their own positions and playstyles" he also stated that their "Ban and Picks were really good". In addition, he mentioned that conflicts in thinking between the players were fixed through "negotiating with each other...(decisions) mostly it goes to Xiao8, their drafter."
Regarding the performances from other teams, BurNIng said that he did not expect Secret to perform as well as they did, going flawless in the group stages; BurNIng also said that they have only "scrimmed for about 7 matches" before the tournament and has not done any indepth study of any of the teams.
Questioned about his future, BurNing stayed vague on what his future will be like after the Chinese New Year reshuffle only revealing that "It will be a big probablity (of joining a professional team)". This statement stacks up with the rumors that BurNIng will be joining IG after the Chinese New Year reshuffle.
Check out the full interview below:
---
More content on GosuGamers