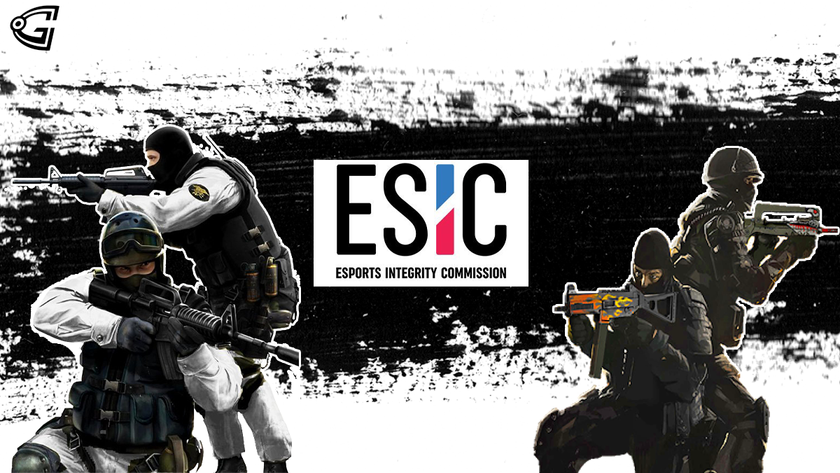 ESIC bans previously suspended CS:GO players
Five names were originally suspended as part of match-fixing allegations investigation in the US.
The Esports Integrity Commission or the ESIC has announced sanctions against three participants, part of a wide-reaching investigation in match-fixing for CS:GO in the United States. The three are part of the original five names that were suspended earlier this year when the investigation was announced.
ESIC in a statement said that:
ESIC announces sanctions against three participants and is still in the process of conducting 34 additional investigations relating to this matter. Notably, ESIC has observed compelling evidence that suggests that organised crime groups and foreign betting syndicates were involved in fraudulent activities during the course of Season 35 of the ESEA Premier: North America.
The three names that have been given sanctions are:
retchy and 4pack have been given a ban of five (5) years, which started retroactively with their original suspension back in April, while nosraC was given a 111 day ban, which means that his ban has been served when counted from the initial suspension in April.
The reason that nosraC was given a shorter ban is because he only linked with one sentence in the original recording that was used to implicate the three men in the match-fixing scandal. ESIC also found that he did not break any other codes under ESIC's Anti-Corruption Code, articles 2.4.4 and 2.4.5, thus the commission considered that his suspension time between April and July 2021 was sufficient.
The ban for retchy and 4pack is applicable for all events organized by ESIC members, which includes ESL, DreamHack, WePlay, BLAST, LVP, Nodwin, Eden, Relog, UCC, Allied, Kronoverse, Estars and 247 Leagues, and events not organised by members are also requested to honour the bands.
The investigation is currently still ongoing, with a total of 34 cases open against individuals for breaches of the Anti-Corruption Code during their participation in the ESEA Premier: North America.