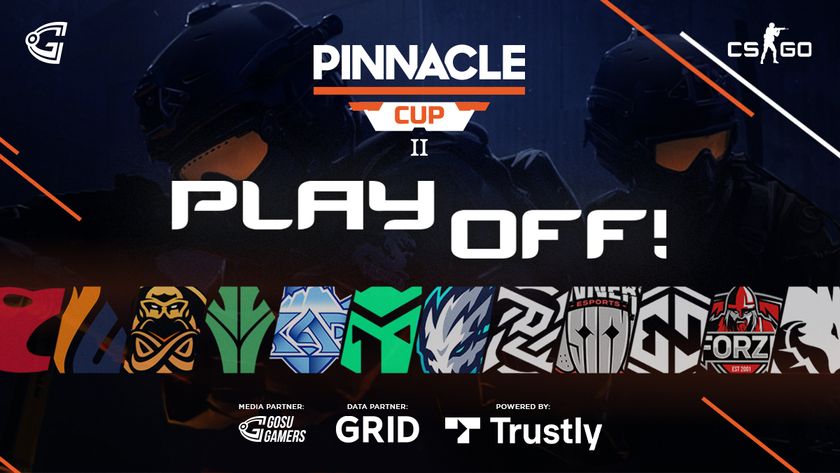 Pinnacle Cup II – Swiss Round ends, onwards to the Playoffs
Twelve teams will now battle it out for spots in the Grand Final
After nearly two weeks in the Swiss Round Stage, Pinnacle Cup II has begun its playoff stage with twelve teams vying for the two spots in the Grand Final. Surprises and excitements were aplenty during the Swiss Round – so we can expect the same in the Playoffs as well.
Swiss Round Commentary
In the first round of the Swiss Round stage, all 16 teams played well, with some proving to give a little bit more to their opponents. Names like

mouz NXT and

ENCE were at the top of their game, easily winning against their opponents in their opening matches. The spread of wins vs losses is also good, with a good average of points being distributed between the teams.
Round 2 is where things began to heat up. ENCE and

SINNERS Esports  kept their lead and stole their matches, but the likes of

Young Ninjas and

SKADE rose up in prominence to be winners in the low and high matches. Pinnacle Cup II is shaping to be the tournament where the young ones begin to shine.
In Round 3, things come to head, as the two big names Sinners and ENCE went face to face to grab some points for the competition. 

HAVU Gaming , Young Ninjas and mouz NXT also managed to win to slice away some points towards them.
Round 4 and 5 determined which team will be heading to the playoffs. Round 4 is where we saw the teams with the highest scores and the lowest go head-to-head to collect more points for their own position in the table. Whereas Round 5 is the last chance round, where six teams battle to see who can secure a spot in the playoffs.
In the end, only 10 teams will be marching to the Playoffs. The eight who will be fighting for four spots in the quarter finals are:
Meanwhile, two teams from the twelve will be seeded directly to quarterfinals, joining two invited teams:
The first of the four qualifying rounds will start with mouz NXT vs Copenhagen Flames happening today (14 July 2021). You can catch the action by staying tuned to our Pinnacle Cup II Hub right here and our social media channels to get the latest information or catch the matches live at twitch.tv/TEBTV & twitch.tv/TEBTVRU.