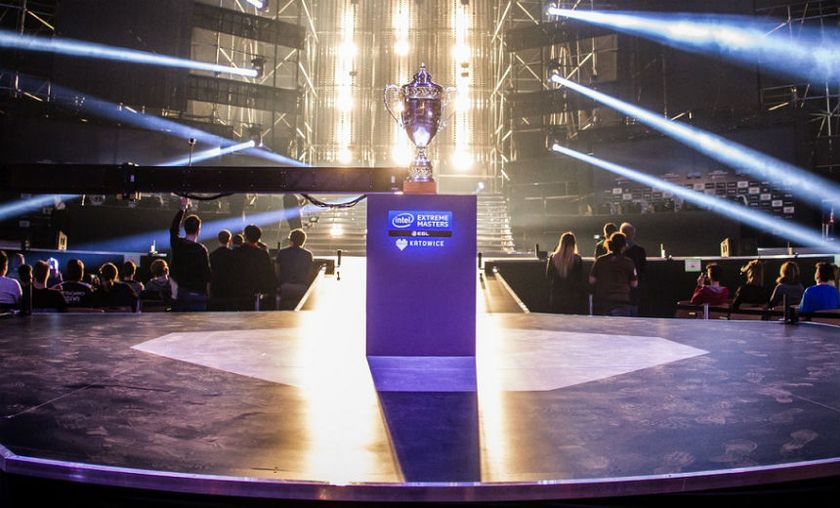 WCS Winter Championship is set to kick off tomorrow
The WCS Winter Championship at IEM: Katowice 2016 is just one day away, here is all the information you would need about this event.
Click here for results, VODs and all the other information
The first WCS Circuit stop of the year is only one day away, being held at Intel Extreme Masters in Katowice. Thirty-two players from nineteen different countries will show why they are currently considered the best StarCraft 2 players, as they will all be waving from Katowice.
WCS Winter Championship, being the first WCS stop of 2016, will also award a direct spot at WCS Global Playoffs, as well as 11,000 WCS Circuit points. Moreover, the top sixteen players will divide the lion's share of $150,000.
The venue is set to Spodek Arena in Katowice, where the first match is scheduled to start at 12:30 CET on March 2nd. The round of 32 will be played on the first day of the event, while every other round is scheduled for the next day, until March 5th, when we will see the grand finals of this event.
The tournament will be streamed in nine different languages; you can find all the streams on our coverage hub page. The broadcast line-up, which will be in charge of bringing the action closer to viewers was announced yesterday, and it consists of some of the best names the scene could possibly offer.
Host: Paul "RedeYe" Chaloner
Desk Host: Shaun "Apollo" Clark
Analyst: Geoff "iNcontroL" Robinson
Commentator: Kevin "Rotterdam" van der Kooi
Commentator: Nathaniel "Nathanias" Fabrikant
Commentator: Brendan Valdes
Commentator: Benjamin "Demuslim" Baker
Commentator: Leigh "Maynarde" Mandalov
Observer: Alex "Funka" Verrier
The prize distribution is set as follows:
1. $35,000 and 3,000 WCS Circuit Points + an automatic seed into the WCS Global Playoffs
2. $15,000 and 1,400 WCS Circuit Points
3-4. $10,000 and 900 WCS Circuit Points
5-8. $8,000 and 600 WCS Circuit Points
9-16. $6,000 and 300 WCS Circuit Points
The full bracket for this event can be find below:

Headline image by ESL.