Gaming Community and suicide; Resources for all
According to the American Foundation for Suicide Prevention, suicide is the 10th leading cause of death in the United States and gamers are not exempt. 
Earlier this month the gaming world was thrust into shock when Byron 'Reckful' Bernstein, Popular Twitch Streamer, died at age 31 by suicide. 
He was most well known for his World of Warcraft streams and had over 936,000 followers, but he had also been working as a developer on his own video game, "Everland," which was set to release later this year.
Reckful struggled with mental illness, diagnosed with bipolar disorder, and battling often with depression, which he publicly discussed on his streams. He was the first player that appeared on DR. Alok "Dr. K" Kanojia's weekly streams on twitch that talk with gamers about various mental health issues they grapple with. 
Unfortunately, Reckful was not able to overcome his demons and issues and succumbed to his darkness.
He isn't the first and won't be the last gamer affected by mental illness or suicide. Factors that are prevalent in esports and gaming such as assault/harassment, toxicity, and even gender bias can easily escalate and tip already fragile or vulnerable people -- many who turned to gaming or streaming for support, as a coping mechanism, a distraction or to be a part of a community. 
Suicide Prevention
Depression or mental illness does not always lead to suicide, but there are some increased risk factors that are also associated with gamers and even then it is difficult to predict who will act on suicidal thoughts.  Here is a list of increased risk factors:
A prior suicide attempt
Depression and other mental health disorders
Substance abuse disorder
Family history of a mental health or substance abuse disorder
Family history of suicide
Family violence, including physical or sexual abuse
Having guns or other firearms in the home
Being in prison or jail
Being exposed to others' suicidal behavior, such as a family member, peer, or media figure
Medical illness
Being between the ages of 15 and 24 years
Risk factors are important to keep in mind; however, someone who has warning signs of suicide may be in more danger and require immediate attention.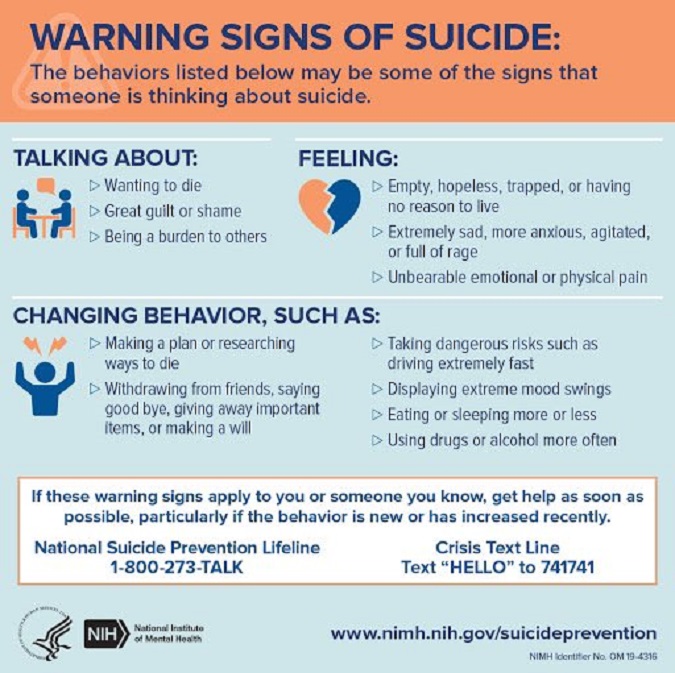 Any warning sign or symptom of suicide should not be ignored and help should be sought out immediately and taken seriously. 
Getting Help
The effects of suicide go beyond the person who acts to take his or her life: it can have a lasting effect on family, friends, and communities.
Here are some resources that are effective and can be accessed at any time that are designed to give support. 
Other videos by Dr. K including on coping with loss, suicide and grief can be found HERE and live on twitch HERE.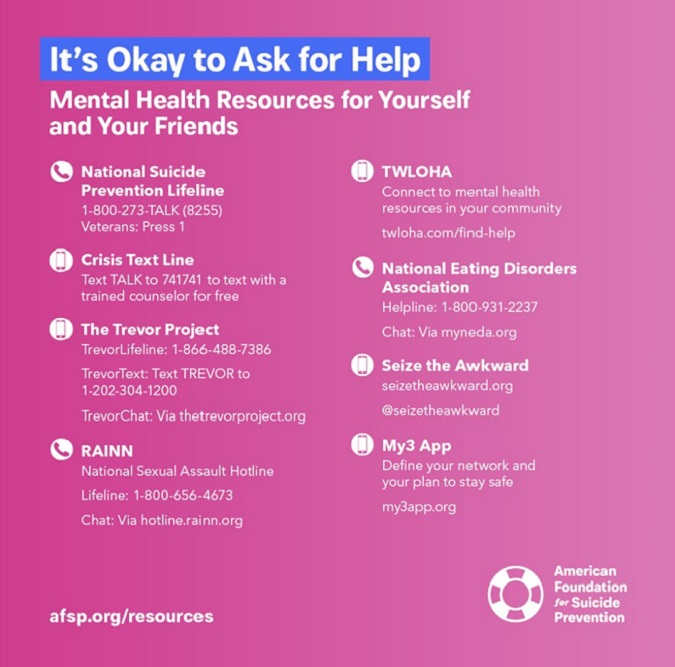 If you or someone you know is struggling isolation, suicidal thoughts, ideations or attempts please reach out to some of the resources below:
If you see messages or live streaming suicidal behavior on social media, call 911 or contact the toll-free National Suicide Prevention Lifeline at 1–800–273–TALK (8255), or text the Crisis Text Line (text HOME to 741741) available 24 hours a day, 7 days a week.
Deaf and hard-of-hearing individuals can contact the Lifeline via TTY at 1–800–799–4889.
All calls are confidential. This service is available to everyone. People—even strangers—have saved lives by being vigilant.
Stay safe and help each other out before things escalate. There is always hope.