The month in headlines: April 2012
From the World of eSports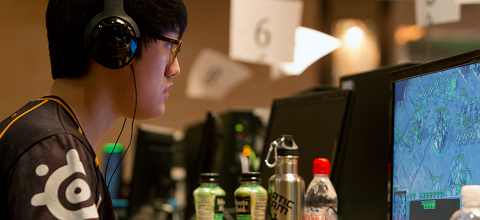 IGN Proleague 4, held in early April, was advertised as something that will rock the world of StarCraft 2. $100,000 in prizes, GSTL cooperation, the glamour of Las Vegas, MarineKing in his top form... what could possibly go wrong.
What did was the poor pool-play seeding and the stream schedule which both led to a gradual loss of identity; by the time the playoffs came, the audience was being fed nothing more than a Code S Ro8 and the IPL abbreviation would've been completely washed out of mind was it not for the big reminder logos on the caster desk.
Still, there are two people who do not consider April 6-8 a disappointing weekend. The first is StarTale_Squirtle - a protoss player that dominated the open tournament, fought all the way through the championship losers bracket and took one Bo5 grand final series before finally falling to the champion, making Leonidas' final stand look like a carefree siesta on a sub-tropical island. The other hero is, of course, Fnatic's Alive who came to Las Vegas shortly after a Code S Ro32 elimination - an undesirable acknowledgement of his somewhat shaky and often disapointing GSL results.
Alive was never the favorite at IPL 4 and with MarineKing, MMA, NesTea and Stephano in the final eight (and with MC, Jjakji and Puma among the pool play invites), one can easily understand why. Not until his semi final series against MKP, followed by a grandiose grand final, did the world truly remember his existence.
With a $40,000 cheque jutting out of his pocket, Alive should not worry about that for a long time.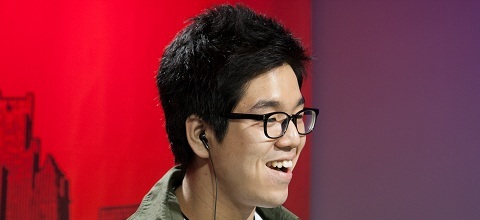 Much has been written about the MLG/MKP duels and much yet remains to be said but there is this strange feeling that the rivalry tale is at the verge of being overused.
Not that this is any of MLG's fault--after all it's only a tournament that proclaims the best two players in the world--but there is only so much that can be squeezed out of a two-person alloy. Unless they're put in a black Impala and sent off hunting monsters, MarineKing and DongRaeGu will not remain an interesting topic for eSports writers for much longer, I fear.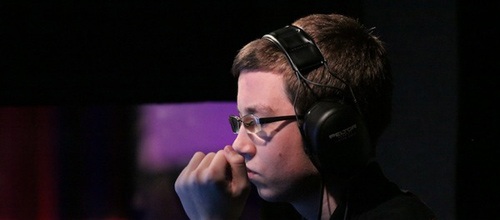 Inarguably, DreamHack did not come to an end many expected, if only for Puma being there and not winning it all.
For Thorzain, long struggling to top that TSL 3 victory from a year ago, the trophy from Stockholm was a much needed reassurance that he is still a living part of the organism known as foreign StarCraft 2 scene. But the impact of Marcus' actions and the whole weekend in the Swedish capital spread beyond any personal achievements. With North American tournaments opening their doors a bit too wide to Korean players, DreamHack Stockholm had only five to begin with. While both MLG and IPL were busy sucking their teeth in repeating stories, Europe saw a grand final that had viewers jumping out of their chairs, applauding.
In times when a Code S top eight is considered, deservedly so, a highest form of accomplishment, Thorzain came out shouting that we can still win.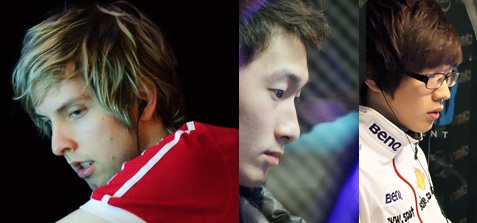 In case you are wondering, the end of the previous paragraph held zero derision or condescension. Naniwa's feat deserves nothing less than awe and sincere joy, hoping that at least half of the community is capable of projecting them.
Sadly for his fans, Naniwa ended up losing to Mvp in a series which would cause a rumble across the forums and that rumble would evolve into accusations of both players being bad. And you are reading this right, we are talking about a player who won eleven gold medals in 2011 and another who's a two times MLG finalist.
Now back to Nani who despite losing the series ended up being the bigger winner. Although in the semi-finals, Mvp still has to beat Parting only to come a little bit closer to his former glory; a loss would be just another nail to his coffin. Meanwhile, Nani beat Ryung, Puzzle, Genius and Virus dropping just one map, has his Code S Season 3 spot secured, discovered and will fix the obvious flaws in his play, and is still the hottest topic of the day.
In People's Mouths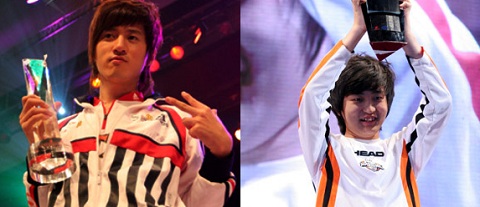 Also known as the big transmigration of the bonjwas, the rumor about KeSPA teams finally embracing StarCraft 2 for real is one that goes under no one's radar. After numerous hints about this, including Mike Morheim's visit to South Korea and his assurance that there will be big things happening in 2012, the Korean site Media.Daum.net was of the first to come out with actual information, summarizing it under this bold title.
The article talked about a KeSPA BroodWar/StarCraft 2 Proleague in May (now confirmed) and rules that would restrict KeSPA from approaching GomTV teams, but the juiciest discussion steak was, ironically, the oldest one on the menu: is StarCraft 2 better or worse than BroodWar and whether or not BroodWar pros will have much success upon switching over.
How foolish to think that old courses will ever lose attractiveness.
Nevertheless, big things are coming and let us rejoice that we live in interesting times.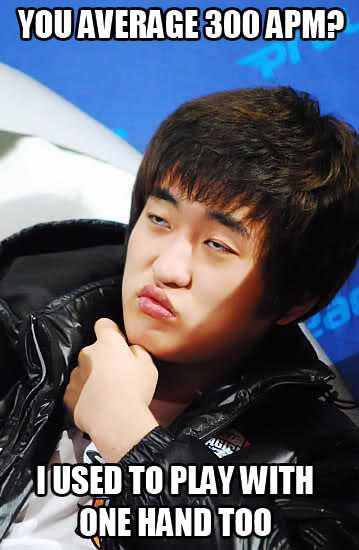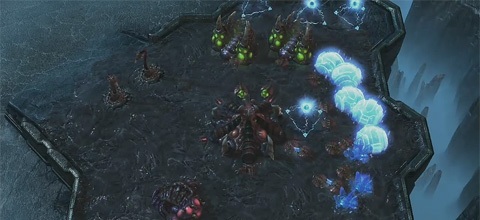 If StarCraft fans like anything more than SC2/BW comparisons, it's balance talks, especially ones wrapped in a H-O-T-S package.
Warhound and shredder removed. The replicant removed and the carrier still on the operating table. New abilities to the viper and experiments with different types of nydus worms. Even if
neither
of those changes were announced, the very word "multiplayer" paints a big red frontier line across the community, giving start to an endless tug of war. How balanced is late-game TvP? Are carriers, after all, useless? Is mass recall on a Nexus a ridiculous ability? Do Blizzard know how to do their job and have they actually played Wings of Liberty?
Queue all the X-Files catch-phrase references.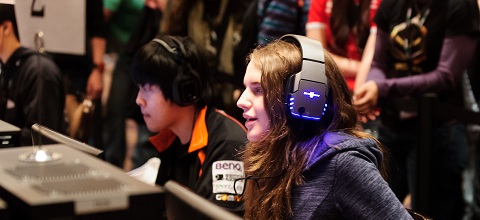 I don't know what is it about female progamers that makes them always hit the headlines. Is it because they are minority, or because they are always so cute, or because their strive for success on the big stage--often considered to be a boys' club--is always a controversial topic. Maybe all of the above...
When put alongsite other colleagues of hers such as SlayerS_Eve or ST_MisS, mostly considered to be PR sign-ups, Scarlett stands out as someone who's not two flickering eyelashes but who's actually accomplished something on the StarCraft 2 scene. Sasha travelled to Las Vegas last month to compete at IPL 4, destroyed Terious, Ddoro and Demuslim and earned herself a fanclub with supporters in the hundreds.
Two weeks later, Scarlett announced that she signed up with UK-based Eclypsia and although the suspicion that this is yet another very familiar trick to make easy news is still on the table, Scarlett and her new team at least have some solid evidence to back up this move.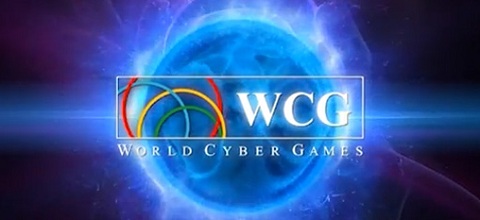 In March, WCG CEO Brad Lee came out with a statement that the tournament will drop its PC titles and go mobile-only. Well, that lasted long...
Fortunately, just a few days ago one of the event's partners NeoTV assured the eSports fans that they sat down with WCG and hammered some sense into them, realizing that an Angry Birds World Championship doesn't instill too much respect. Counter Strike, WarCraft 3, StarCraft 2 and FIFA seem to be back on the line and whether or not you found WCG '11 terribly disappointing, it's some form of good news that China will welcome a proper tournament this year.
Out of the GosuGamers' Oven
Someone told us in the comments that we are lacking unique content here and there. Good that we listen and take notes, isn't it?

The GosuGamers Barcraft World Tour is a weekly feature under the initiative of our editor Eyal "KOKOStern" Stern. Each Wednesday he hops online and brings your the excquisite colour of people drinking beer and cheering at exploding banelings. We started with Mash Bar in Tel Aviv, presenting you Aviv Wat - the person in charge of the only barcraft in Israel...

...and continued with one of the biggest barcrafts in the world - Boston, USA, ran by one of the pioneers of the barcraft movement. Scott took us back to when he began running such events, guided us through a motley present of celebrity guests and raffles and ended up talking about the future of barcrafts and the need for monetirizing them.
My personal advice: get acquainted with the feature and if you do not grow to love it by the first read (doubtfully),
check out Berlin
and get ready for Austria, New Zealand and more...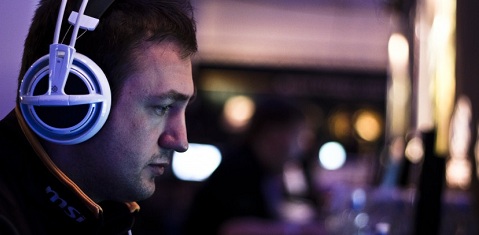 This month we also launched the so called "Meet Fnatic" series of features, aiming to provide insights on a team that just made the big step of opening an independent Korean house. In the course of the feature, we'll get to meet every player on the roster--from the WarCraft 3 legend Moon, their captain ToD and to the IPL 4 champion Alive--and learn their standpoints on their time in Fnatic, the future of eSports, their personal careers, goals, regrets and ambitions and eveyrthing else SC2.
First on the chair sat Silviu "NightEnd" Lazar - a player from a War3 past, struggling to make his way though the vibrant and highly competitive SC2 scene. His DreamHack Winter run caught a lot of eyes but the Romanian protoss is always on the hunt for more. As we talk to Silviu, we hear how he flew to Korea to train for DreamHack Summer, how he practices more than his Korean team-mates, how he's not afraid of challenges and why is he confident that Fnatic can pull out more than a decent GSTL run. A great read with some strong statements!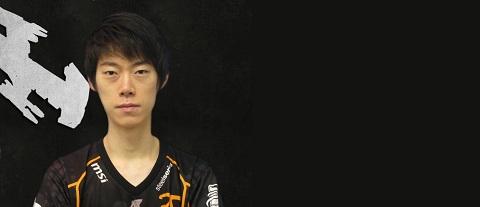 There are probably people who are well past their 50s but who know who Moon is nonetheless. In the second installment of "Meet Fnatic" we approached Jae Ho Jang with questions about his transition over to StarCraft 2, if it bothers him that he could not go from War3's fifth race to being SC2's fourth race and would he take a different career path if he is to go ten years back.
Plus, this is Moon: you should catch the interview even if we talk about ponies and discuss the last season of "Desperate Housewives".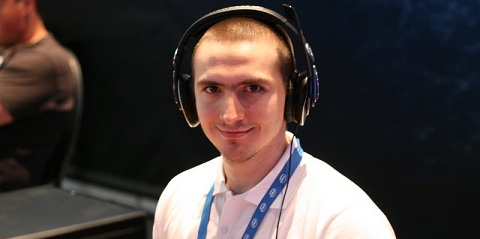 The ever joyful Dmytro "DIMAGA" Filipchuk is always a pleasant collocutor so having him as the first interviewee as part of our
GGA Cup coverage
was nothing short of delightful. IPL 4 and NASL, the zerg in Heart of the Swarm and in Wings of Liberty and the GGA Cup grand finals are all covered during the chat with Dimaga before we leave him to tournament ass-kicking.