WCG: Draco and Yayba Going?
The Polish WCG is gathering money from sponsors and donators to send more people to the grand final in Chengdu, and they've already raised around $2300, in one day! Aiming for another $2000, with it's deadline on Tuseday the 5th of October, will they be able to send both Draco and Yayba along with GOsia to the Grand Finals this year?
Maciej Polak, or Raven as most of us know him as,
informed us in our forums recently
that they have started a fund raising for the Polish WCG, and have already gathered around $2300, and all of that was raised in just one day. As most of us know now already, ToT member GOsia, also known as ParanOid, won the National WCG in Poland and will be granted a ticket to Chengdu, but there's room for two more players in the grand final, the runner-ups; Draco and Yayba.
"
Our plan is to send all three of them, as we do believe that this might be our very last chance to see Starcraft: Brood War on WCG"
- ESC.Raven
The only problem is the money, WCG Poland can't afford sending all three of them, even they're allowed to. And based on that, Raven and Co. started this fundraising. The players who are sent this way will be wearing t-shirts with the sponsors on them during the event.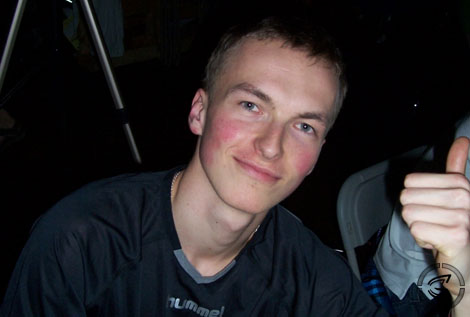 Thumbs up, Draco?
Raven explains that the community helped him get to the grand final in Monza, Italy, three years ago, and he wants to give something back;
"
This is how one of my biggest dreams came true back then. Coordinating this project, I feel I can pay back this credit of trust somehow."
- ESC.Raven
GosuGamers wish Raven and the Polish community the best of luck, and hopefully communities in other countries as well will follow his footsteps and this great initiative. Read the forum linked below for instructions and more information.
Links
GosuGamers
- Forum Thread
Terran.PL
- Fund Raising Counter