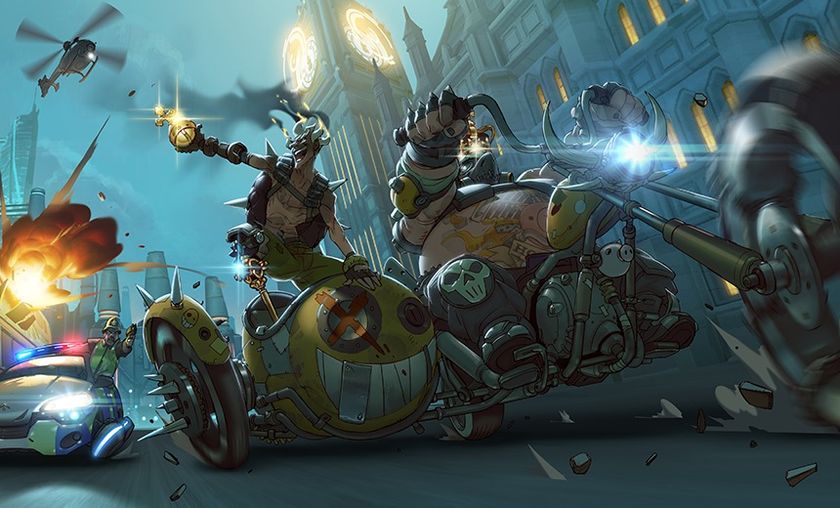 The Competitive Recap: We list what you might have missed (August 12th - August 18th)
A lot is currently happening, and so it has become increasingly hard to keep track of everything that happened in a week. To help with that, we have compiled this Competitive Recap.
Released every week we will try to congest every tournament and important news that has happened since the last recap. Whether you are interested in the bigger news, or want to stay updated on changes in teams, you can always tune in on Thursday to see if you missed anything.
Important News:
---
Voting is open for the Overwatch World Cup!
We aren't getting an eSports tournament exactly at BlizzCon, but Blizzard has set up the Overwatch World Cup to provide some competitive play in a more casual way. If you want to see your favourite players compete then don't forget to vote for them through the article above.
Easily find competitive Overwatch VODs on GosuGamers
GosuGamers sports many features that can be quite valuable if you choose to make use of them. Our extensive VOD library is one of them, which plenty of filter options that let you find the matches you want to watch.
Jeff Kaplan reveals more changes for competitive season 2 / PTR Patch Notes: Season 2 preview, myriad of buffs and nerfs
Over the past week, with Season 1 of competitive closing yesterday, we got plenty of news of what to expect for Season 2. Furthermore, we got a major PTR patch yesterday that combines the Competitive changes with a big list of significant hero changes. Be sure to check it out (in-game).
New Overwatch map announced at Gamescom: Eichenwalde
Gamescom surprised us on day 0 with an upcoming map. Eichenwalde, centered around a town and castle in a German forest, will feature an Assault/Payload map with plenty of verticality for heroes to abuse.
Third time's the charm, Blizzard ban hammer strikes again
Blizzard China once again announced a banwave in combination with a wall of shame of all involved accounts. The frequency of China banwaves begs the question whether other regions are getting them as often, or China is somehow the example.
Unique GosuGamers Content:
---
Up for Debate: Should Blizzard 'name and shame' cheaters?
In our Up for Debat series we take a look at certain divisive issues in the Overwatch scene. This time around: what approach should Blizzard take when punishing cheaters in Overwatch?
Short Cuts #4: Watchpoint: Gibraltar
We are back with our Short Cuts series, in which we take a look at Watchpoint: Gibraltar and all the shortcuts that heroes could/should make use of.

Tournaments:
---
We are days away from this event's climax. Starting this Saturday (10 AM CEST), and ending this Sunday, gamescom will host the most important Overwatch battleground to date. 
Announcing the Overwatch Lenovo Cup, featuring an $8,000 prizepool
Filling the void that ESL will leave behind immediately, is the $8,000 Overwatch cup hosted by WePlay.TV and Lenovo. Eight European teams, five of which invited, will be fighting for the $5,000 first prize starting September 5th,
Minor Transfers & Team News
---
Tempo Storm, one of the biggest Blizzard-eSports organizations, have finally entered the Overwatch scene picking up ANZ Untitled Spreadsheet. Alongside this announcement also came T/S's promise that they will be picking up an NA team as well.
Team Dignitas enters the scene, picking up #5 ranked worldwide Creation eSports roster
Team Dignitas has announced their pick-up of the roster of one of Europe's greats: Creation eSports. The team will play their next game on Saturday, so be sure to tune in if you are a fan of the guys or their new organization.
For more competitive OW news, follow @GosuOverwatch.